Indian General: Kashmiris could be sent to "deradicalization camps"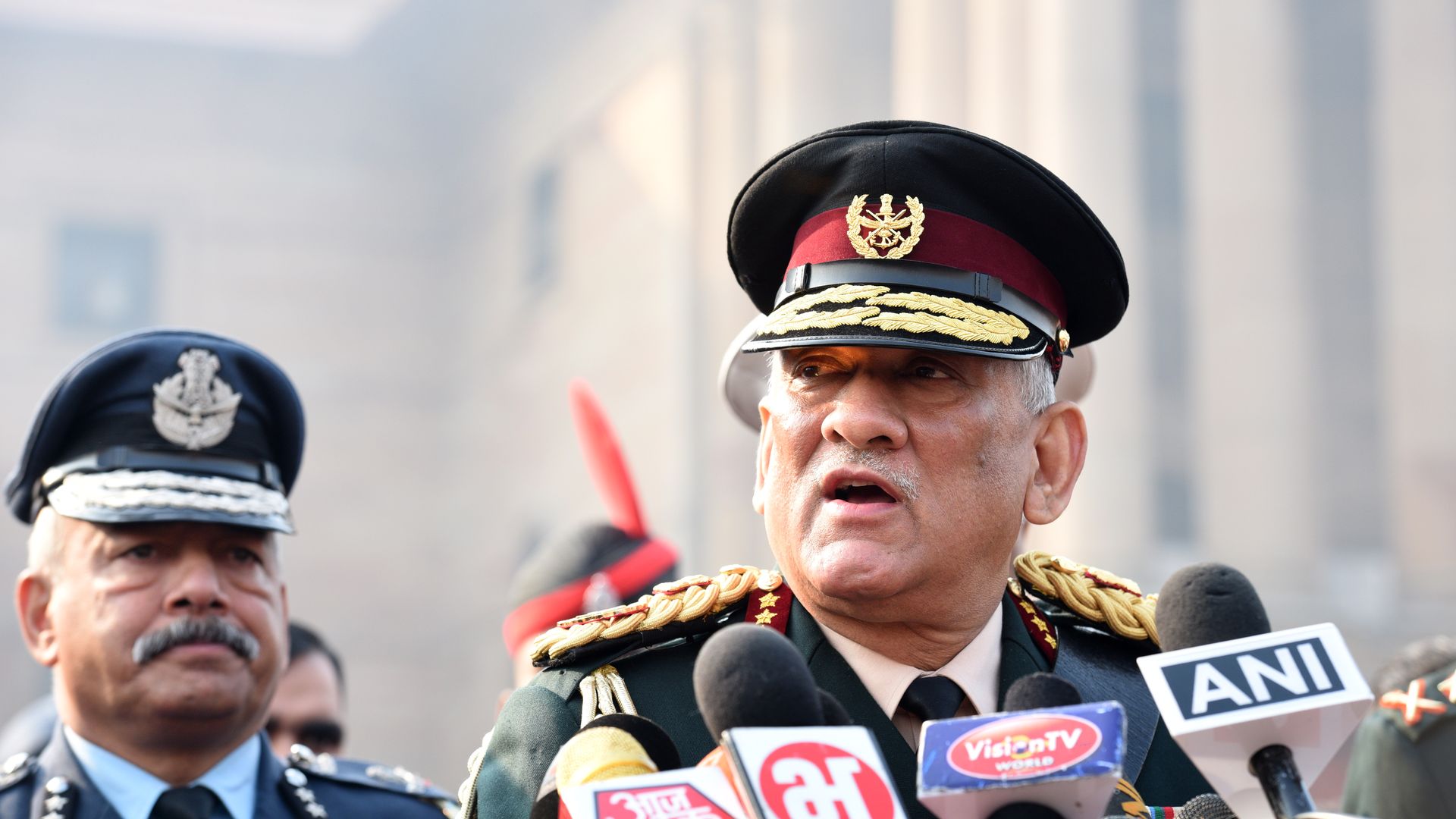 India's top military commander Gen. Bipin Rawat suggested that Kashmiris could be sent to "deradicalization camps" at an international affairs conference in New Delhi on Thursday, the New York Times reports.
Why it matters, per the New York Times: Human "rights activists consider [the statement] an alarming echo of what China has done to many of its Muslim citizens," who are being held in mass detention camps in the Xinjiang area.
"Girls and boys as young as 10 and 12 are now being radicalized. These people can still be isolated from radicalization in a gradual way, but there are people who have completely been radicalized."
"These people need to be taken out separately, possibly taken into some deradicalization camps. We've got deradicalization camps going on in our country."
— Gen. Bipin Rawat
The big picture: It remains unclear what Rawat specifically meant to convey, and whether a plan is underway to establish camps in the area of the disputed Kashmir region that India controls. Indian military officials declined to provide clarity around Rawat's remarks.
Even if India does not move forward with the general's suggestions, his comments show how the Kashmiris are viewed at the highest level of the Indian military, the Times writes.
Yes, but: This was reportedly the first mention of such camps some activists have heard. They said there are already voluntary deradicalization programs run by the military, per the Times.
Context: The Kashmir-India conflict spans decades, but was reignited when India revoked Kashmir's special semi-autonomous status last August. Kashmir is India's only Muslim-majority state.
Go deeper:
Go deeper