Supreme Court to decide whether Electoral College must follow voters' will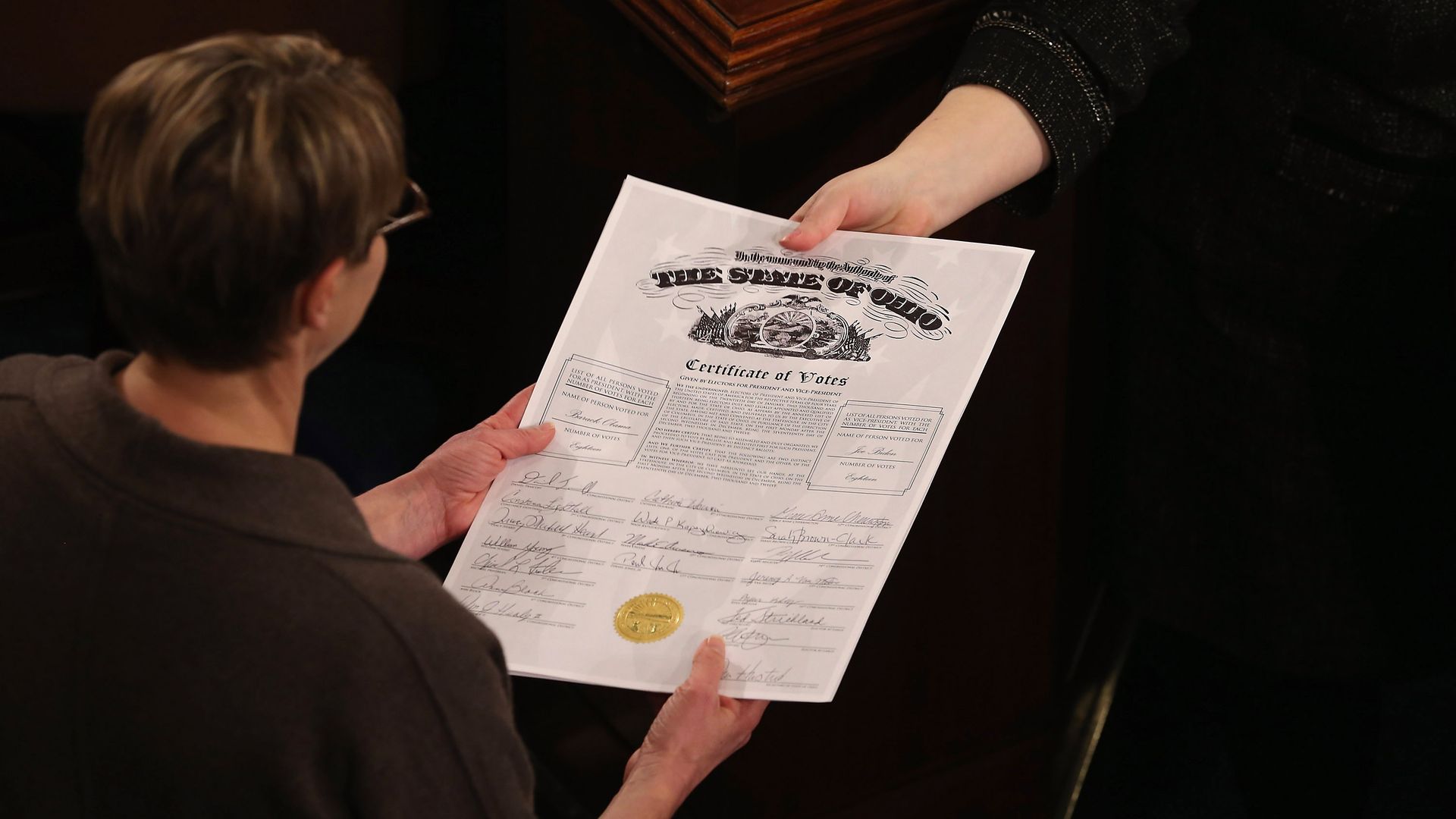 The Supreme Court will decide whether states can punish Electoral College members who do not support the winner of their state's popular vote, otherwise known as "faithless electors."
Why it matters: A group of faithless electors could upend an election, and states want to ensure that elections reflect their voters' will.
Where it stands: 32 states and Washington, D.C. require their electors to cast their Electoral College votes for the winner of their respective statewide popular vote, the Washington Post reports.
In its brief, Washington state wrote that doing away with those laws "would mean that only 538 Americans — members of the Electoral College — have a say in who should be president; everything else is simply advisory."
The other side: Challengers argue the Constitution does not grant states the ability to modulate electoral votes.
"There is no mechanism for state officials to monitor, control, or dictate electoral votes. ... Instead, the right to vote in the Constitution and federal law is personal to the electors, and it is supervised by the electors themselves."
— Harvard law professor Lawrence Lessig and his group Equal Citizens in a brief siding with the electors
The court will likely rule in early summer.
Go deeper:
Go deeper