Trump impeachment trial opens with "impartial justice" oath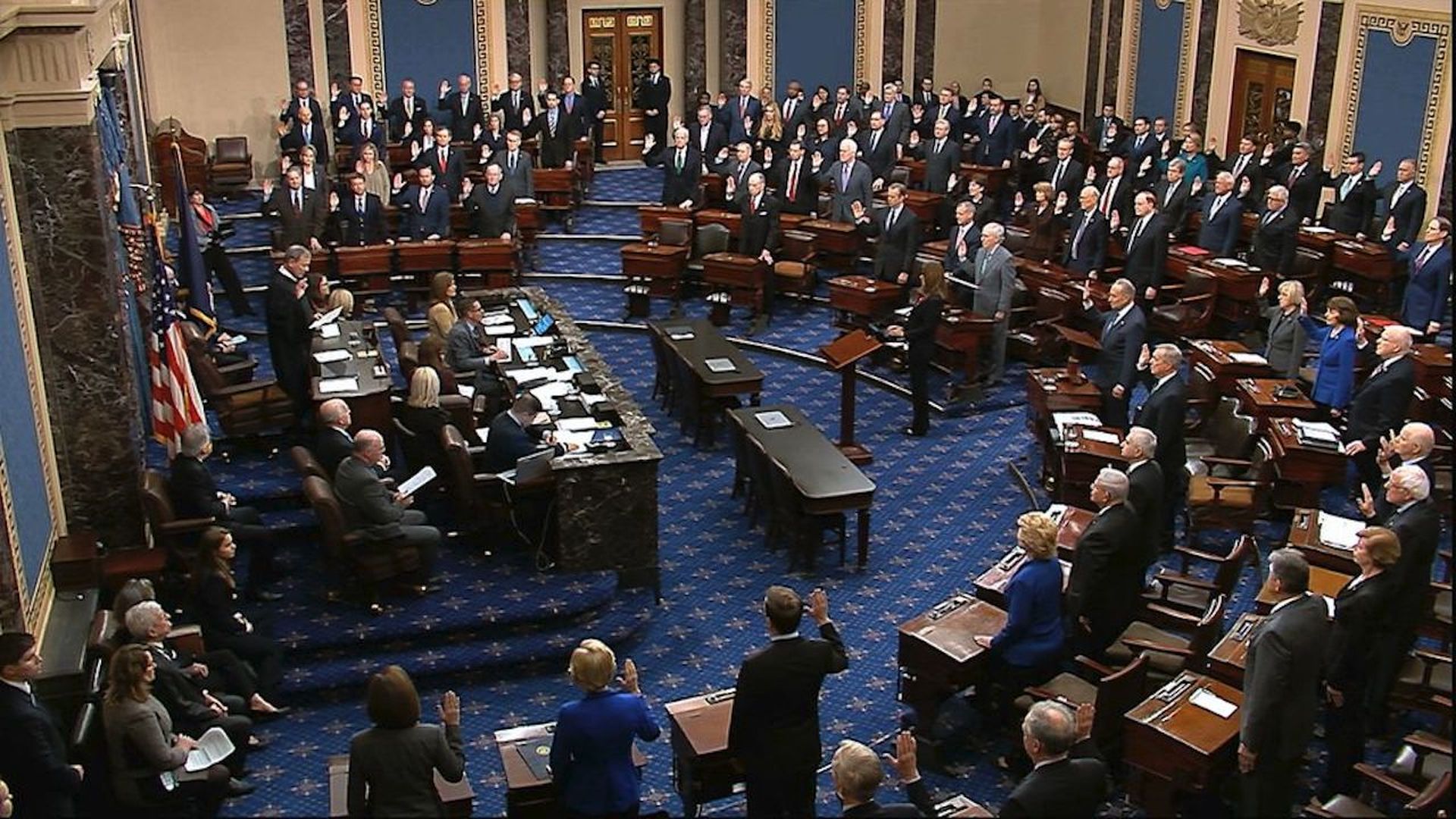 We're about to get our first impeachment trial in HD, but the rules and procedures are like entering a time capsule.
Driving the news: Senators sat quietly in their seats while Rep. Adam Schiff read the articles aloud.
They stood as a group while Chief Justice John Roberts was sworn in, and they remained standing as he swore them in.
Reporters were forced back to paper notebooks, since they aren't allowed to bring any technology such as phones or laptops into the Senate chamber.
Between the lines: For the next few weeks, the Senate will be an extremely different institution — with consequences that extend to the Democratic presidential primaries.
Starting at 1 p.m. ET on Tuesday, Sens. Bernie Sanders, Elizabeth Warren and Amy Klobuchar will be busy on Capitol Hill, with Joe Biden and Pete Buttigieg free to barnstorm Iowa.
Sanders would "rather be in Iowa today," he told Politico. "There's a caucus there in two-and-a-half weeks. I'd rather be in New Hampshire and Nevada. But I swore a constitutional oath as a U.S. senator to do my job."
What's next:
House briefs due 5 p.m. Saturday.
Trump's briefs due 12 p.m. Monday.
House reply due 12 p.m. Tuesday.
Opening arguments begin 1 p.m. Tuesday.
Go deeper: Watch Chief Justice John Roberts swear in senators
Go deeper