Trump rips into Apple for refusing "to unlock phones used by killers"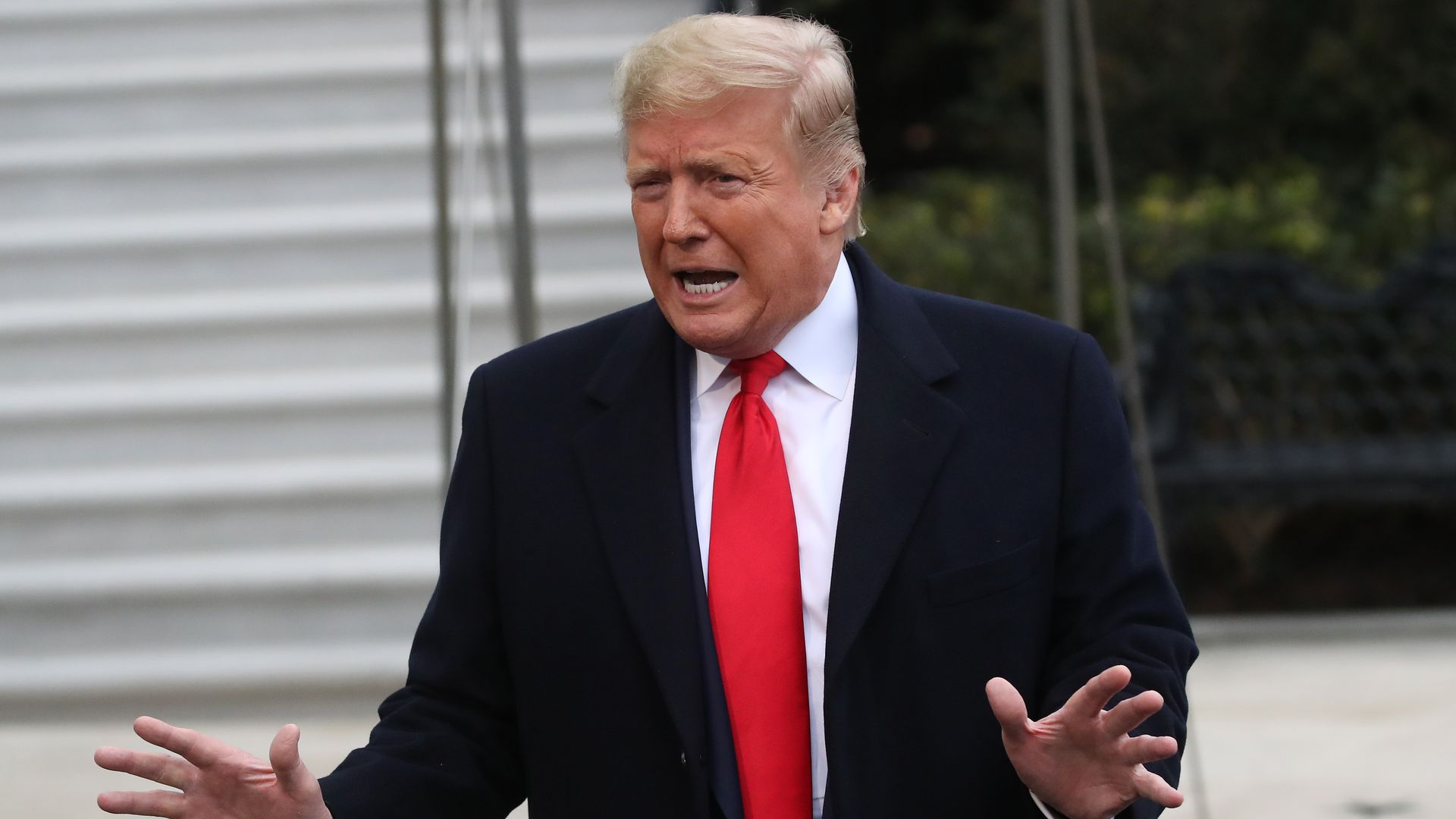 President Trump attacked Apple on Tuesday, recommending the technology company unlock the iPhones used by "killers, drug dealers and other violent criminal elements."
What he's saying: "We are helping Apple all of the time on TRADE and so many other issues," a Trump tweet read. "They will have to step up to the plate and help our great Country, NOW!"
Why it matters: Some U.S. government officials, including Attorney General Bill Barr, have complained that Apple isn't trying hard enough to help unlock the phone that belonged to the deceased Pensacola naval base shooter. The FBI requested Apple's assistance to access the devices after the bureau was unable to do so.
Barr said Monday that Apple "has not given us any substantive assistance."
This is not the first time the company has been embroiled in a battle against law enforcement over privacy and security. In 2016, the FBI attempted to force Apple to help investigators gain access to an iPhone used by the San Bernardino mass shooter.
Go deeper: Barr says shooting at Pensacola Navy base was an "act of terrorism"
Go deeper