Trump doesn't need a border wall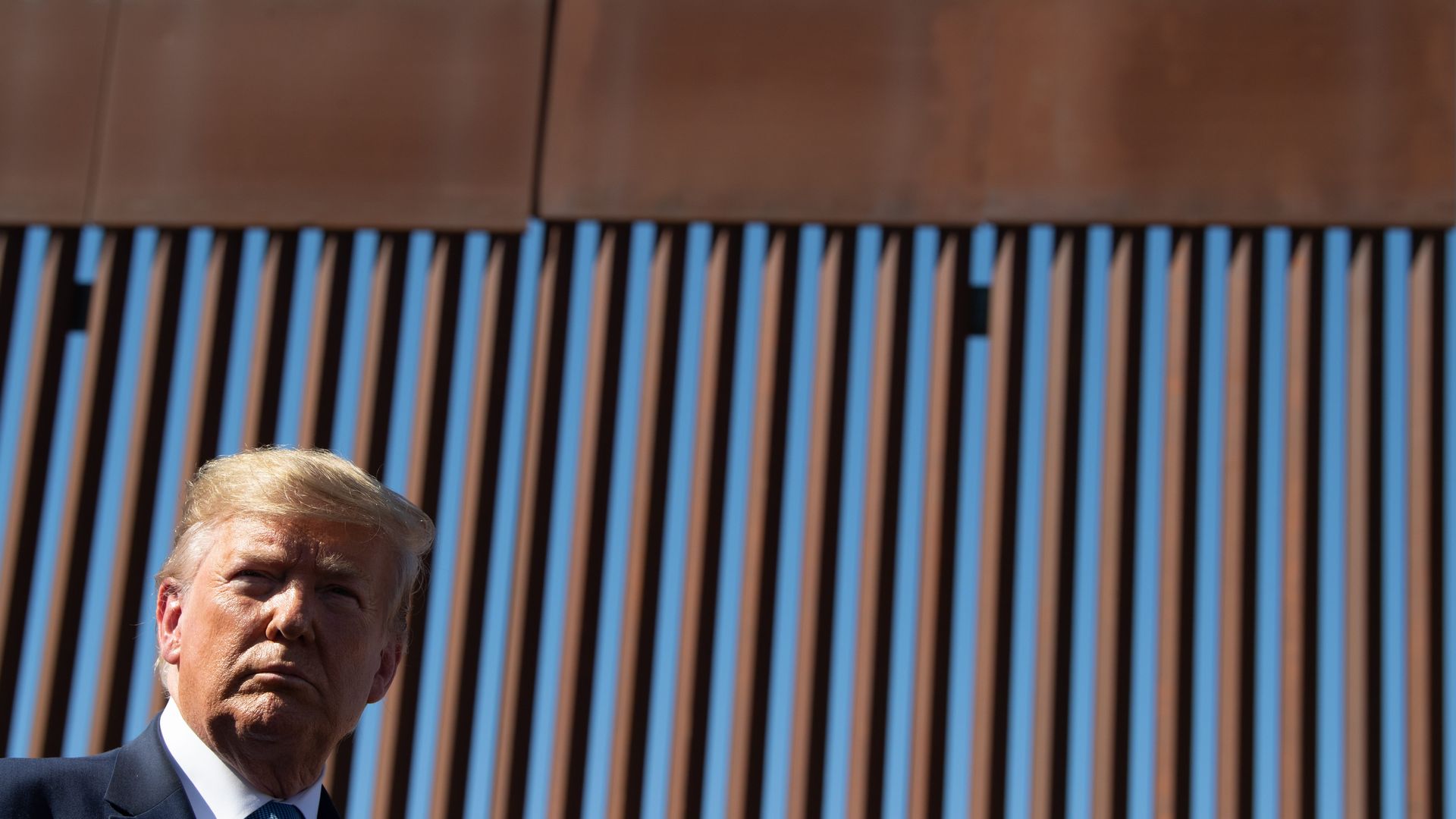 President Trump has successfully built an immigration wall that has proven impenetrable for tens of thousands of migrants — it's just not the physical one he and others obsess about.
What's happening: The number of attempted border crossings is falling, and denial rates are climbing. The very nations most migrants flee from are now the nations where asylum seekers are being sent.
The big picture: Over the last few months, the Trump administration has begun implementing its asylum agreements with Central American nations, which could help keep asylum seekers out of the U.S.
They're sending Hondurans to Guatemala — the origin nation for the highest number of migrants who reached the U.S. border last year.
Officials could begin kicking Mexican, Central American and South American asylum seekers to Honduras or El Salvador as well — even if they are not from there — once the details of those agreements are worked out and put in motion.
The final details of the Honduras agreement will be implemented soon, DHS acting secretary Chad Wolf said last Thursday. The Honduran Foreign Relations minister has said the country agreed to accept migrants from Mexico, Brazil, Nicaragua, Guatemala and El Salvador, La Prensa reports.
The administration planned to begin removing Mexican asylum seekers to Guatemala, although the plan is temporarily on hold after broad backlash, according to Buzzfeed's Hamed Aleaziz.
More than 50,000 Central American asylum seekers have already been forced to wait out their legal cases in Mexico under the Migrant Protection Protocols (MPP) — "Remain in Mexico." The program is expected to expand.
Between the lines: Even the thousands who have waited out their time in Mexico for a chance at asylum face steep odds of ever gaining legal passage into the U.S.
More than 15,000 have been given orders of removal.
The bottom line: The number of people crossing the border fell for the seventh straight month in December — the first time that number of border crossings has fallen from November to December since 2012, according to new Customs and Border Protection (CBP) data.
Last month, just 40,620 migrants were arrested or turned away at the southern border — down from a peak of 144,116 in May of last year.
What to watch: Federal courts could still send Trump's wall of policies and programs tumbling, which some experts and officials fear could lead to another surge at the border in 2020.
What's next: Trump continues his slow campaign for a physical wall. The WashPost reports that he's "preparing to divert an additional $7.2 billion in [2020] Pentagon funding for border wall construction this year, five times what Congress authorized."
Go deeper