Treasury Department drops China's currency manipulator designation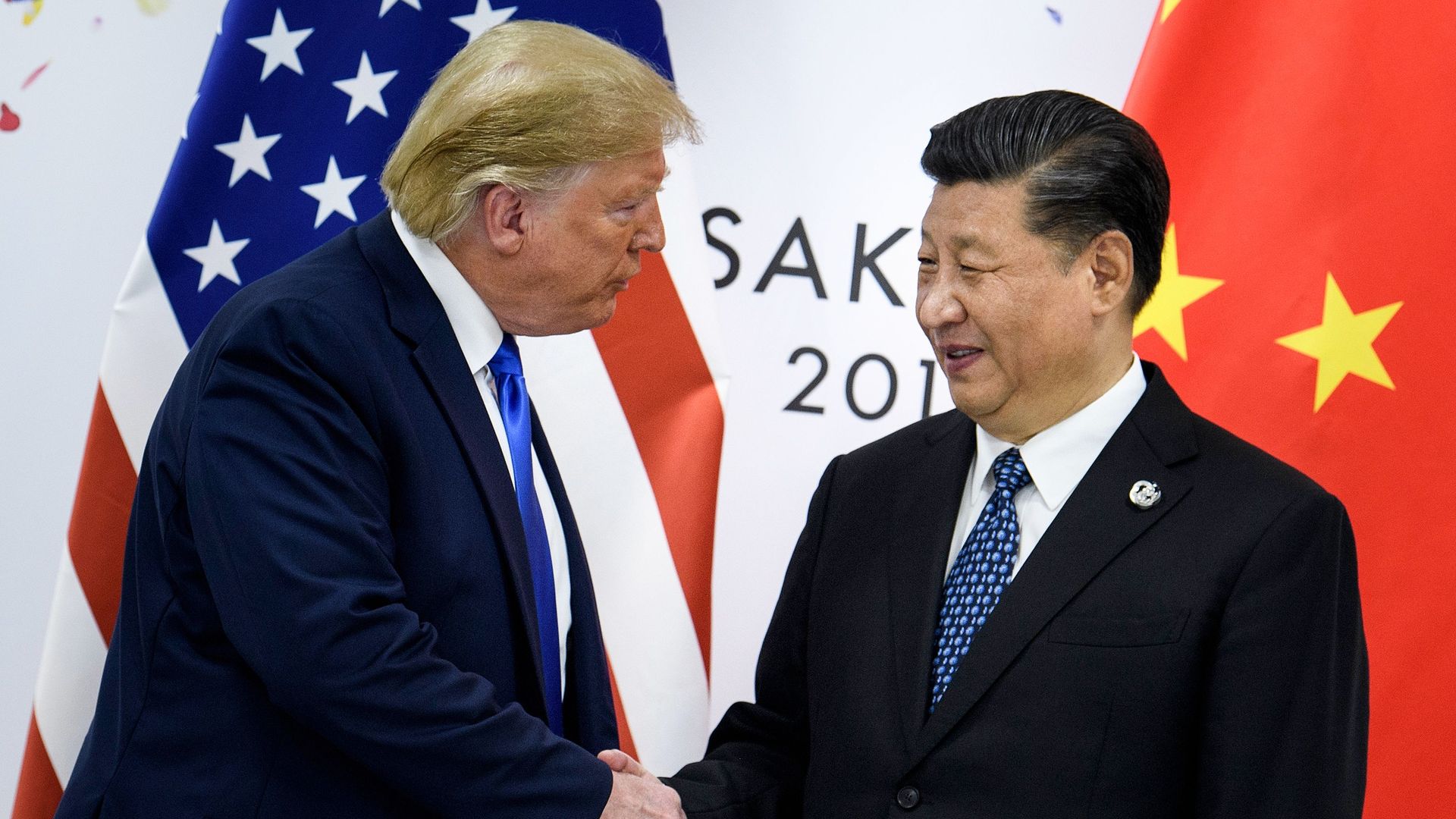 The Treasury Department announced Monday that China will no longer be designated as a currency manipulator, just two days before President Trump and Vice Premier Liu He are set to sign "phase one" of a long-awaited trade deal, CNBC reports.
Why it matters, per Axios' Felix Salmon: China never fit the textbook definition of being a currency manipulator. The decision to apply the label was a political one — as was the decision to remove it.
The big picture: China was added to the list just five months ago after its government allowed the yuan to slip below a 7-to-1 dollar ratio for the first time in over a decade. The move was largely symbolic, but helped ratchet up trade tensions between the two countries.
China will now be moved to the "monitoring list," joining nine other countries including Germany, Ireland, Italy, Japan, South Korea, Malaysia, Singapore, Switzerland and Vietnam.
Treasury Secretary Steven Mnuchin said in a statement: "China has made enforceable commitments to refrain from competitive devaluation, while promoting transparency and accountability."
Go deeper: The stakes of a swift U.S.-China decoupling
Go deeper