America's ideological balance continues to lean center-right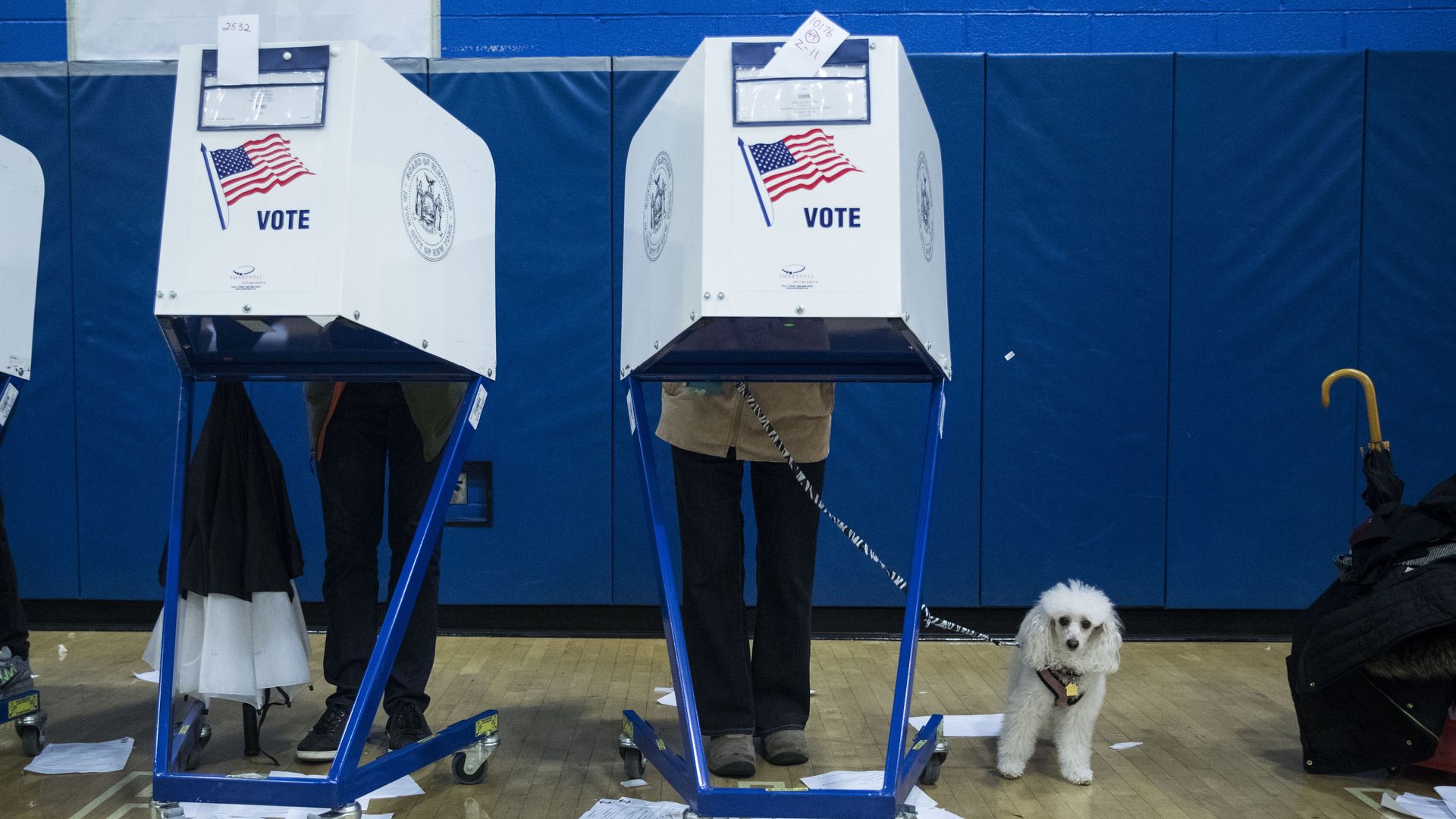 Despite 47% of Americans identifying with the Democratic Party in 2019, the ideological balance of U.S. voters remains center-right, according to a survey of 29,000 U.S. adults released by Gallup Thursday.
Why it matters: Ideology and party identification both play a role in election variability, Gallup points out. Without ideology, the prevalence of voters identifying as Democrats would likely lead to electoral dominance. Without partisanship, a center-right candidate would consistently prevail.
By the numbers: 37% of Americans identified as conservative, 35% as moderate and 24% as liberal.
Republicans that identified as conservative maintained the same 73% peak that Gallup recorded in 2018 and 2012.
Democrats who identified as liberal has leveled off at 49%, after hitting a peak of 51% last year.
45% of independents identified as politically moderate, while 30% called themselves conservative and 21% liberal.
Methodology: The 2019 results for Americans' political ideology are based on a random sample of 29,525 U.S. adults, aged 18 and older, living in all 50 U.S. states and the District of Columbia. The margin of sampling error is ±1 percentage point at the 95% confidence level.
Go deeper:
Go deeper