League of Legends Championship Series to debut Monday night matchup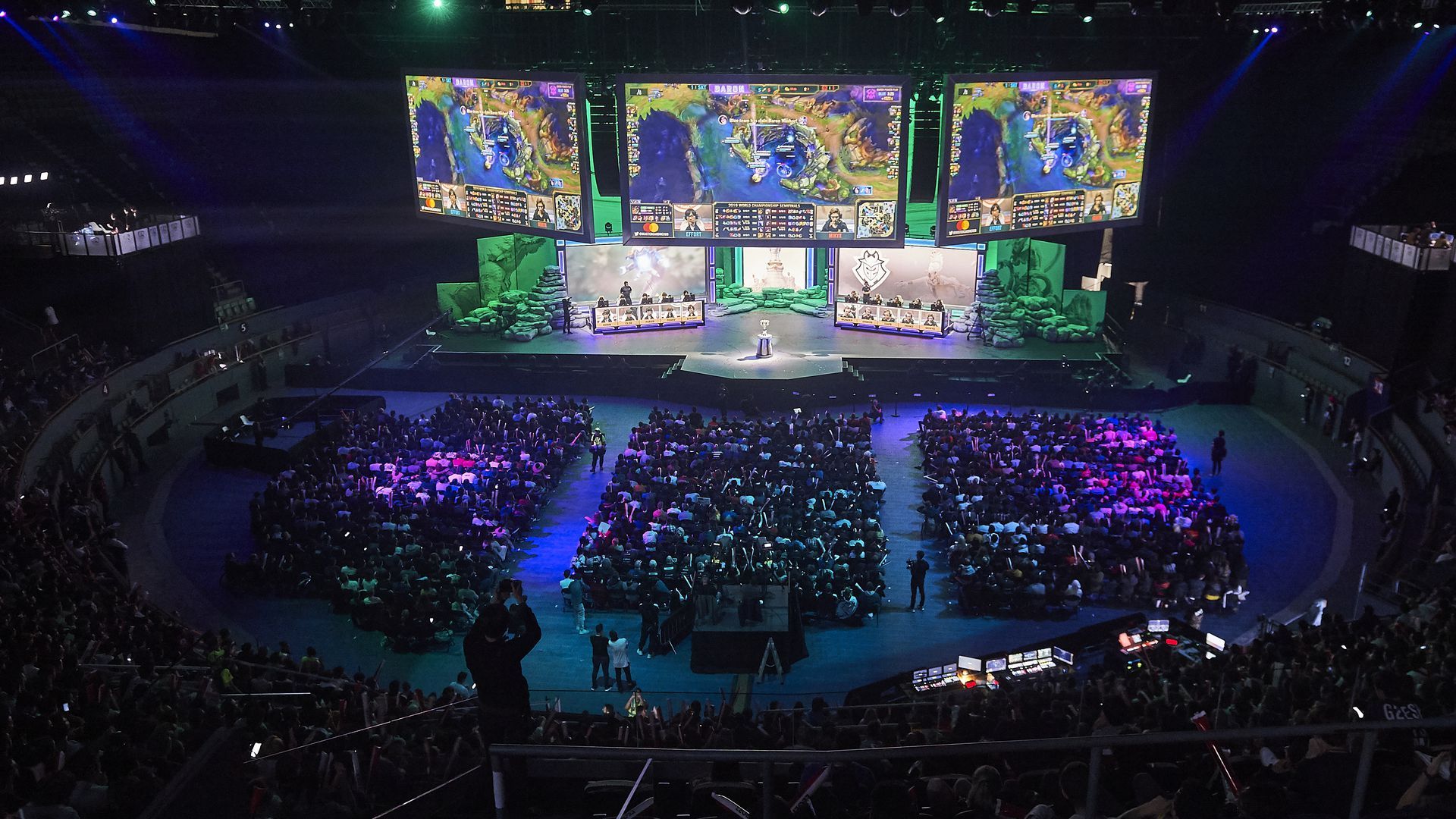 Taking a page out of the NFL's playbook, the League of Legends Championship Series — one of a handful of esports leagues built around popular game titles — will air a marquee matchup every Monday night this season.
What's happening: "Monday Night League" will start at 8pm ET and will be broadcast on the league's website, as well as YouTube and Twitch.
What they're saying: "The overwhelming feeling was, let's carve out a space where nobody else is," LCS commissioner Chris Greeley told WashPost, alluding to the fact that Monday nights are relatively quiet in the months following the NFL regular season.
"We can start to create some habits .... Get home from work, get home from school and have something to tune into on Monday nights instead of the void we have now."
The big picture: Every esports competition has drawn inspiration from traditional sports leagues, but 2020 is poised to be the year they really start to look like them.
While LCS innovates on the broadcast front (they also have NFL RedZone-inspired coverage on Fridays), the Overwatch League is taking things a step further by introducing a traditional home and away format this season.
Beginning Feb. 8, the Overwatch League's 20 teams will move from playing at Blizzard Arena in Burbank, Calif., to playing in arenas around the world in each of the team's home cities.
Go deeper:
Go deeper