WHCA: Trump's failure to disclose meeting with Saudi envoy is "disturbing"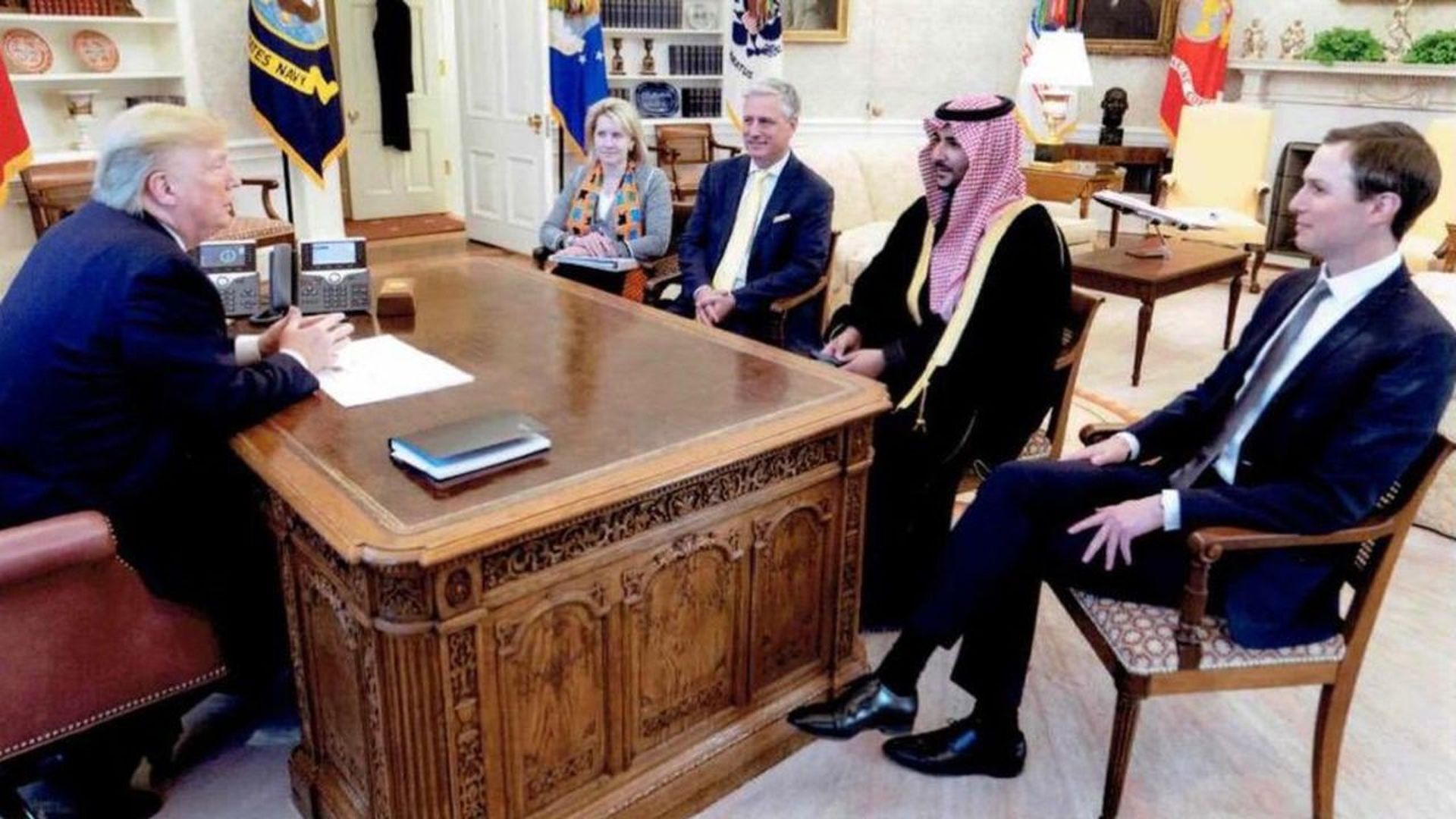 White House Correspondents' Association President Jonathan Karl called the lack of transparency surrounding President Trump's meeting with the Saudi Arabia's deputy defense minister "disturbing," adding Monday's unannounced Oval Office visit broke precedent.
The big picture: Photos of the meeting, which included several senior White House advisers, were tweeted out Tuesday by Saudi Arabia's deputy defense minister, Prince Khalid bin Salman, indicating he delivered a message to Trump from his brother, Crown Prince Mohammed bin Salman.
Background: After Trump's decision to kill Iranian general Qasem Soleimani last week, Prince Khalid was urgently sent to Washington for fear that Saudi Arabia could get caught up in the rising tensions between the U.S. and Iran.
Read the statement:
"President Trump met with Saudi Arabia's Vice Minister of Defense at the White House yesterday, but the public did not learn about the meeting until the Saudi government released a statement about it today. The Saudi government also released photographs of the President and his senior advisers meeting with the Vice Minister of Defense in the Oval Office. A meeting with a foreign leader in the Oval Office should, at the very least, be on the public schedule with a read-out of the meeting released after it is over. This has been the long-standing precedent for presidents of both political parties. It is disturbing to see the government of Saudi Arabia have more transparency than the White House about a meeting with the President in the Oval Office."
— Jonathan Karl, president, White House Correspondents' Association
Go deeper:
Go deeper