Why Twitter won't flag Trump's tweets on Iran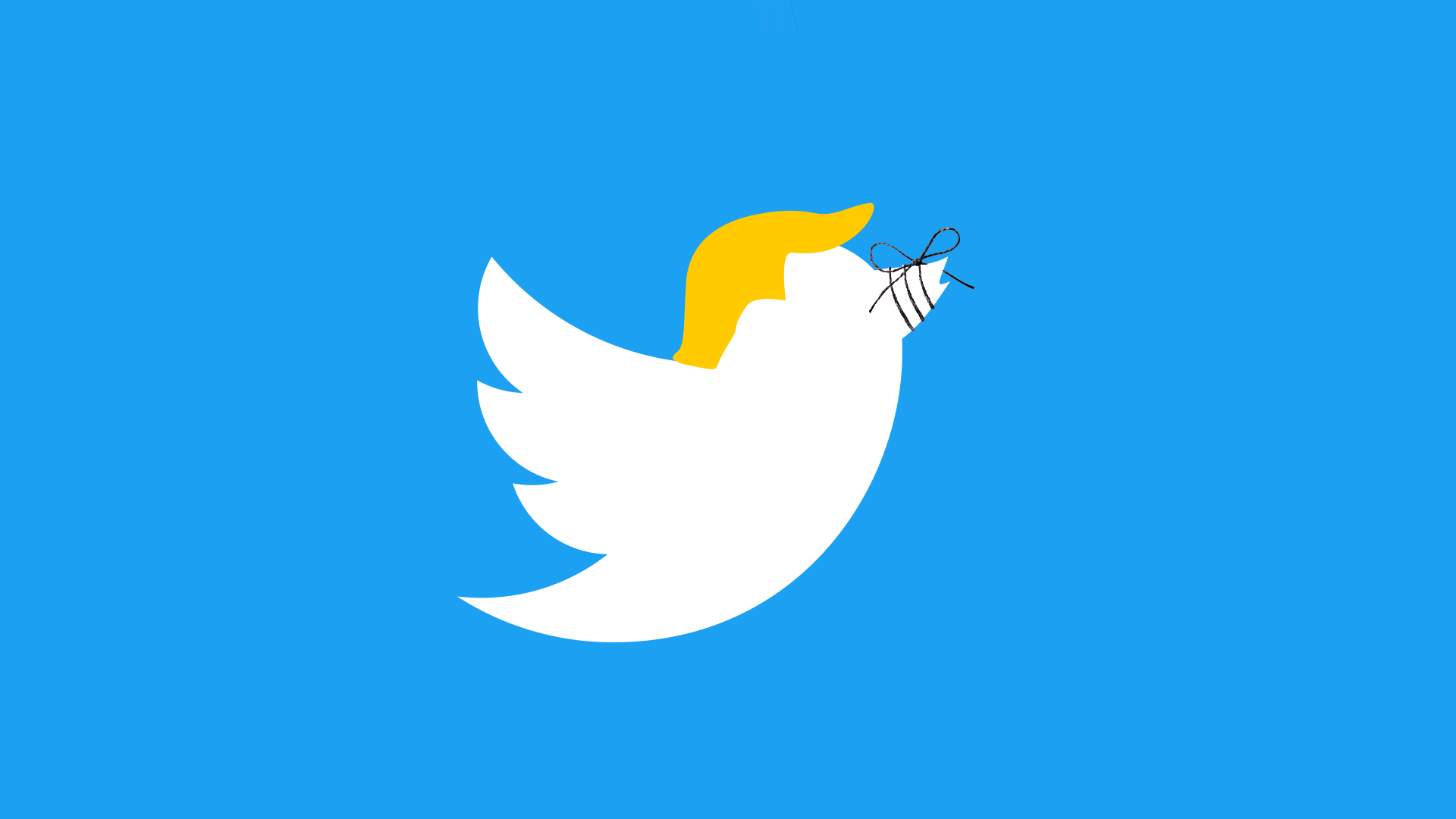 President Trump's use of Twitter to threaten Iran brought renewed calls for CEO Jack Dorsey to take action to limit the president's use of the platform. However, Twitter maintains none of the president's messages violate the company's policies.
The bigger picture: Twitter has said that, in general, it will leave political leaders' tweets up even if they violate the terms of service that apply to other users. Last year it announced a policy that would see the company append a warning to tweets deemed to violate its rules. But, it has yet to apply that policy to Trump or anyone else.
Driving the news: In the wake of the killing of Qasem Soleimani, President Trump took to Twitter, using the platform to threaten to bomb Iranian cultural sites and, later in the weekend, to say he was putting both Iran and Congress on notice that if any Americans were killed he would take action — potentially disproportionate action — against Iran.
What they're saying:
Former Twitter spokesman Jim Prosser: "At Twitter, we used to dream about the possibilities for governing and diplomacy through the service. This is not what we had in mind."
Filmmaker Ava DuVernay: "C'mon, @Jack. This is a turning point. You can stop this. You are now complicit in something much larger if you don't really look at this and act."
Former Twitter executive and State Department official Katie Jacobs Stanton: "When I worked at Twitter, we thought it was a good idea for world leaders to have a platform to speak directly to constituents. The use case of announcing and/or threatening war is an outrageous abuse of the platform and most importantly, the Constitution."
The bottom line: Twitter is unlikely to rein in Trump.
Go deeper:
Go deeper