Trump's Air Force One bombast on Iran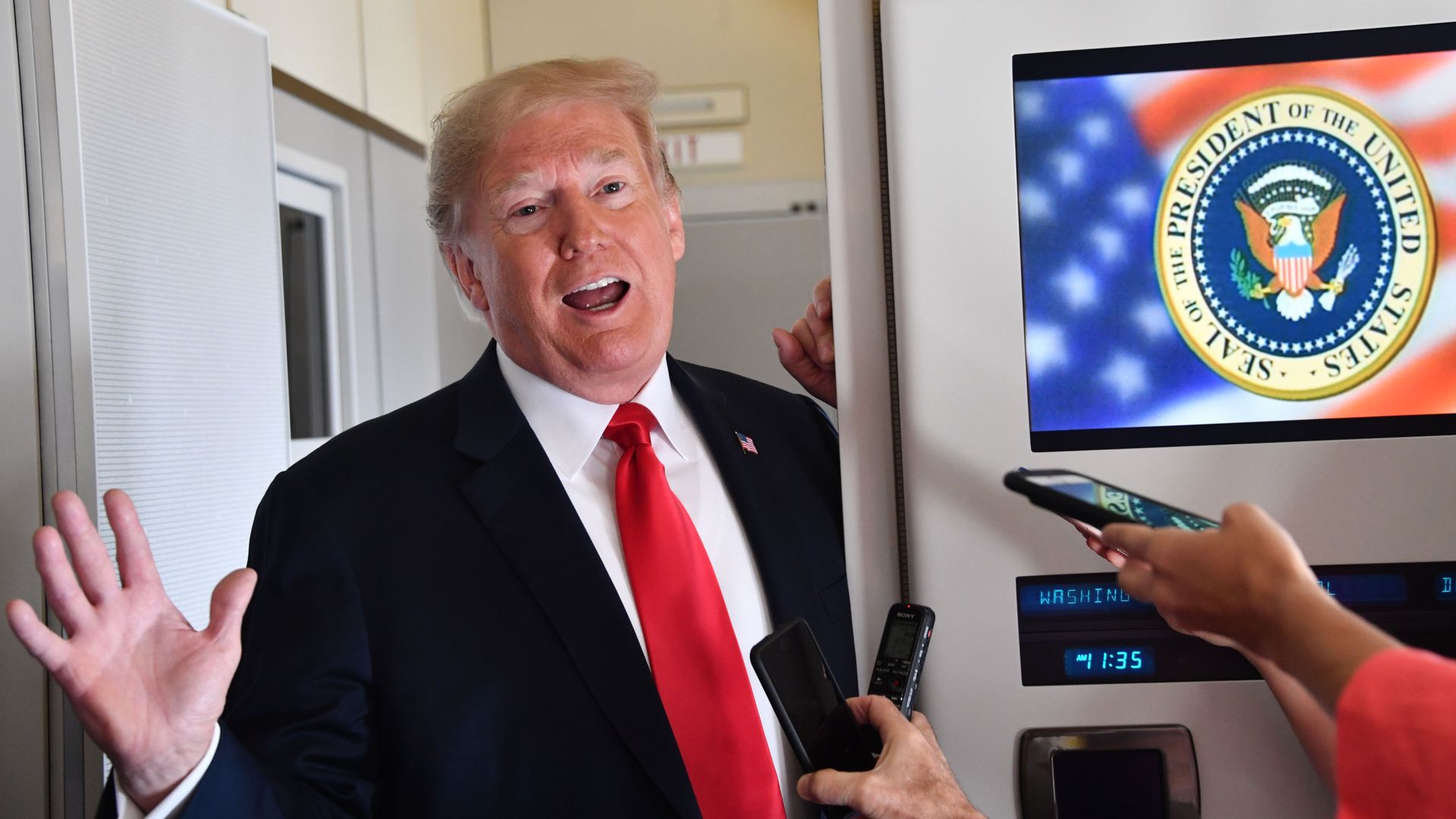 President Trump came in hot during a half-hour conversation with the White House press pool on Air Force One — most of it off the record — as he returned from Mar-a-Lago to Washington on Sunday.
What happened: He repeated his threat against Iranian cultural sites: "They're allowed to kill our people. They're allowed to torture and maim our people. They're allowed to use roadside bombs and blow up our people. And we're not allowed to touch their cultural site? It doesn't work that way."
On retaliation from Iran: "If it happens, it happens. If they do anything, there will be major retaliation."
On Iraq's move toward expelling U.S. forces: "We have a very extraordinarily expensive air base that's there. It cost billions of dollars to build — long before my time. We're not leaving unless they pay us back for it."
On Iraq, an ally: "If they do ask us to leave," we won't do it on "a very friendly basis. We will charge them sanctions like they've never seen before ever. It'll make Iranian sanctions look somewhat tame."
The other side: Speaker Nancy Pelosi announced in a letter that the House will this week "introduce and vote on a War Powers Resolution to limit" Trump's "military actions regarding Iran":
"This action endangered our servicemembers, diplomats and others by risking a serious escalation of tensions with Iran."
How it's playing ...
N.Y. Times lead story: "BAGHDAD — The consequences of the American killing of a top Iranian general rippled across the Middle East and beyond on Sunday, with Iran all but abandoning a landmark nuclear agreement and Iraqi lawmakers voting to expel American forces from their country."
Go deeper:
Go deeper