Rouhani invokes U.S. downing of Iran Air Flight 655 in response to Trump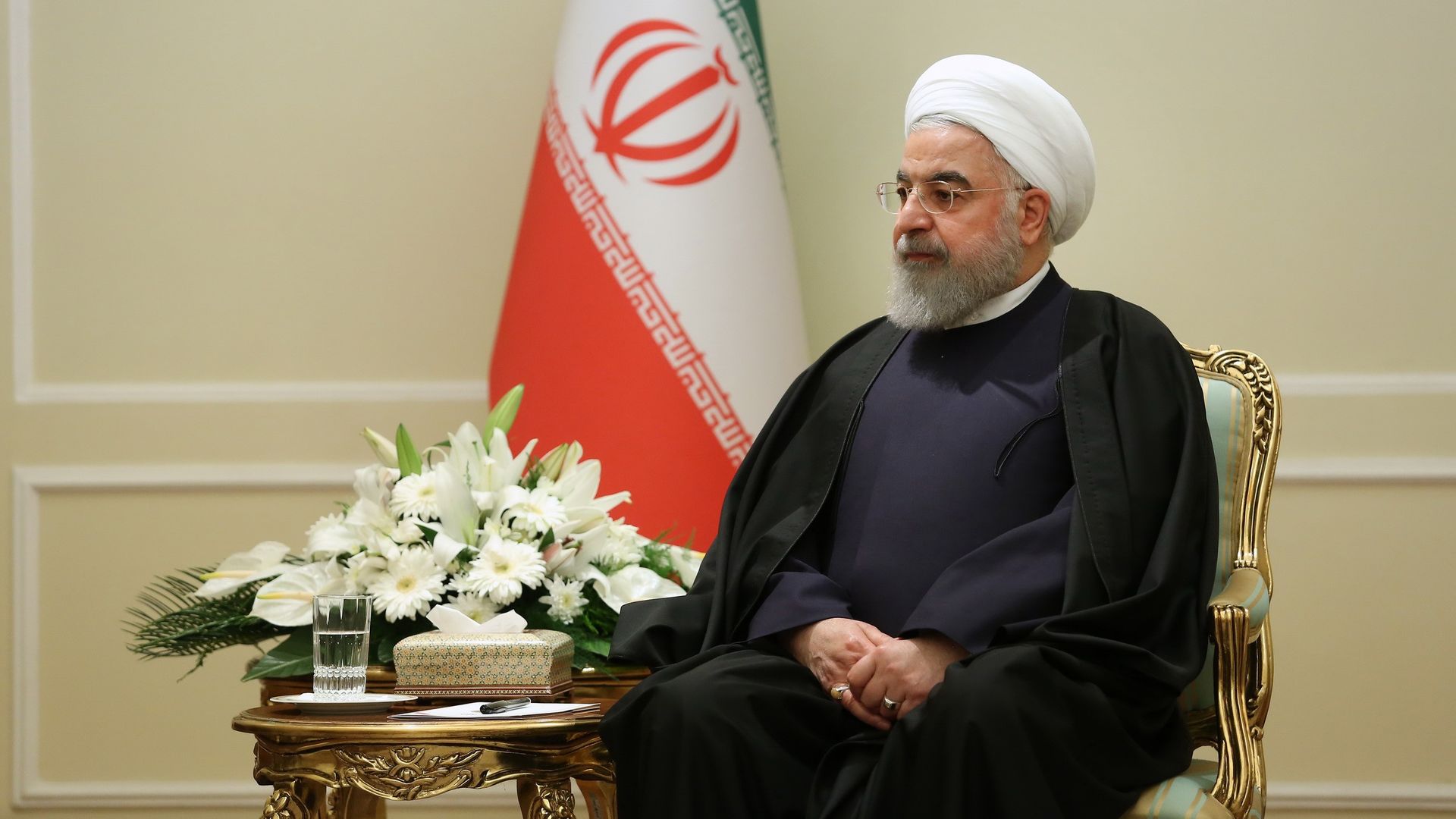 Iranian President Hassan Rouhani responded Monday on Twitter to President Trump's weekend warning that the U.S. military would target 52 Iranian sites — a reference to the number of American hostages taken during the Iran hostage crisis — if the country retaliates for the killing of Qasem Soleimani.
"Those who refer to the number 52 should also remember the number 290. #IR655 Never threaten the Iranian nation."
The context: A U.S. Navy cruiser shot down Iran Air Flight 655, a civilian airliner, over the Persian Gulf in 1988, killing all 290 passengers and crew members on board.
The Iranian government has generally believed that Washington, by downing Flight 655, had sided with Iraq in the the Iran-Iraq War, according to the Washington Post.
Washington has maintained that the vessel responsible for the attack mistook the airliner for a military aircraft after it failed to respond and identify itself on military and civilian radio frequencies.
Go deeper:
Go deeper