Netanyahu tells Security Cabinet Israel must not be dragged into Soleimani killing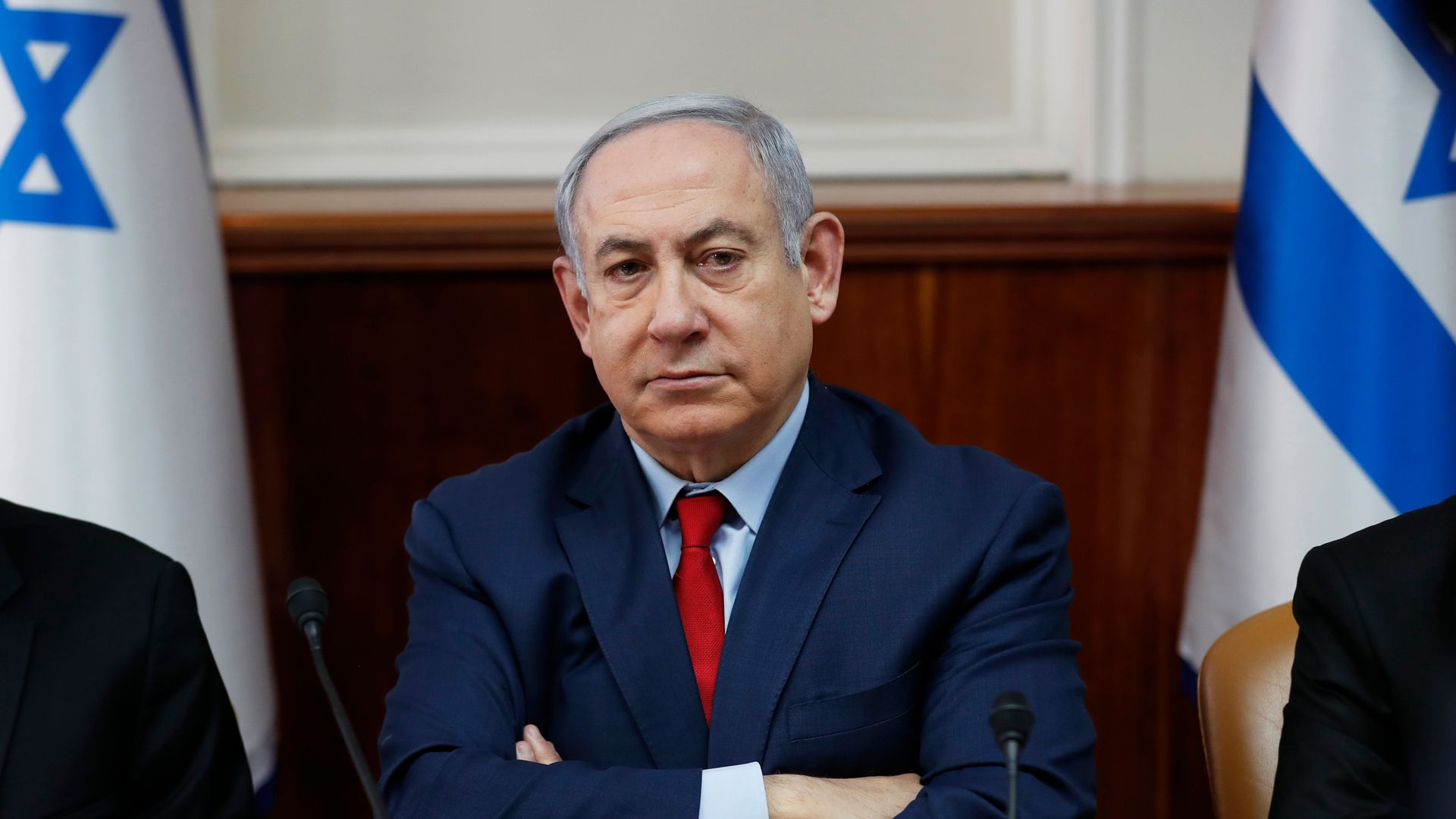 Israeli Prime Minister Benjamin Netanyahu told Security Cabinet ministers Monday that the killing of Iranian Gen. Qasem Soleimani was carried out solely by the U.S. and that Israel was not involved in any way and must not be dragged into the escalating conflict, two ministers who attended the meeting told me.
Why it matters: Like other countries in the region, Israel is concerned that Iran will retaliate against it in order to avenge the killing of Soleimani.
Since Soleimani was killed last week, Netanyahu's office ordered Cabinet ministers not to speak to the press about the issue in order to prevent public statements that might create the impression Israel was involved in the operation.
Details: According to the two ministers who attended the meeting, Netanyahu said, "The killing of Soleimani is a U.S. event, not an Israeli event, and we should stay out of it."
Netanyahu told ministers that the only thing they can say to the media if they are asked about the Soleimani killing is that Israel supports the U.S. and its right to defend itself.
The big picture: The director of Mossad and the head of military intelligence told ministers during the meeting that for now, the probability of an Iranian retaliatory attack against Israel is low and that "Israel stayed in a distance from the incident," ministers told me.
The intelligence chiefs told the Cabinet that Iran will start developing its retaliation on Tuesday, when the period of national mourning for Soleimani's death is over.
Go deeper: Saudi envoy arrives in Washington amid fear of U.S.-Iran war
Go deeper