AOC: "In any other country, Joe Biden and I would not be in the same party"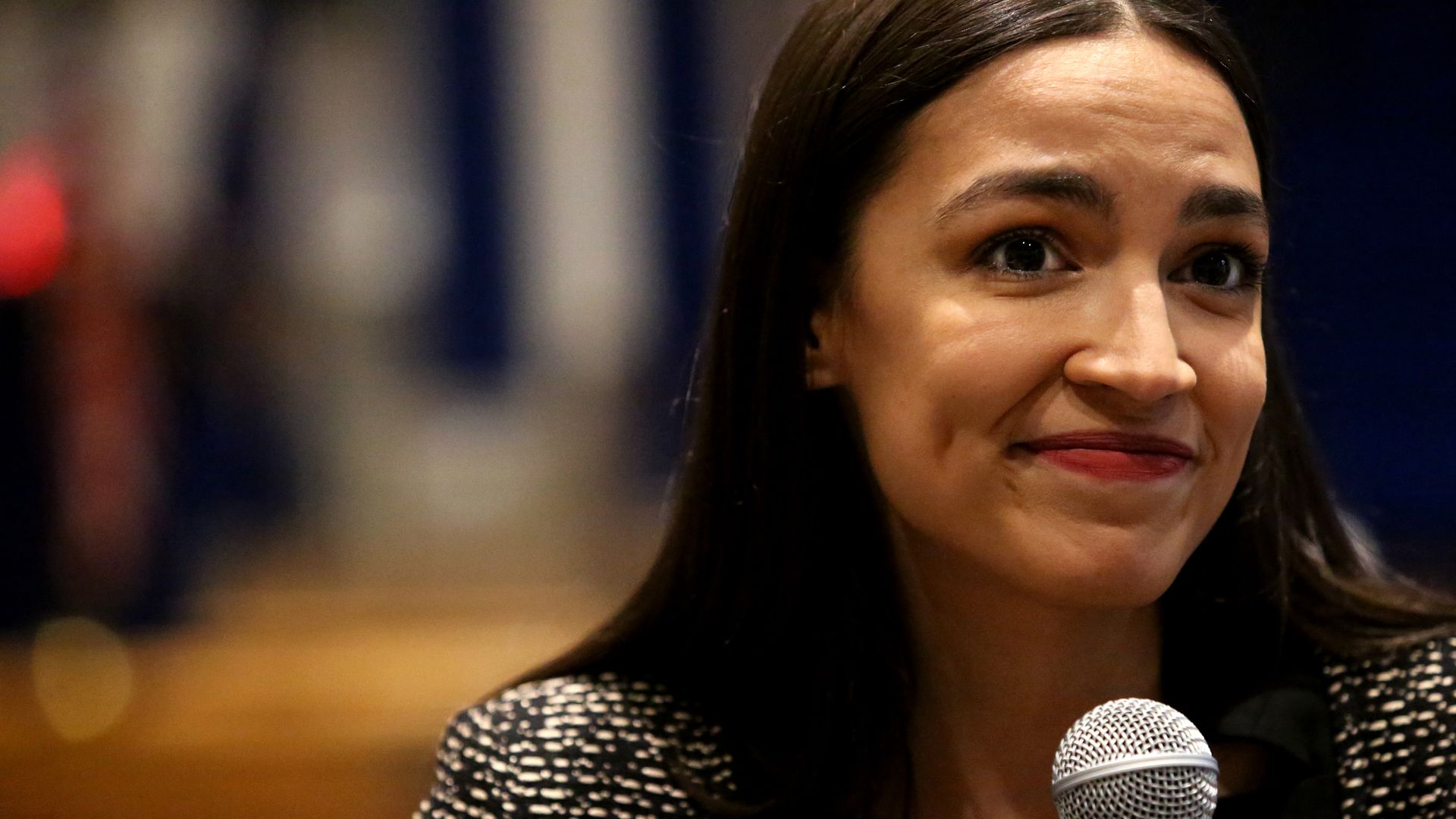 Rep. Alexandria Ocasio-Cortez (D-N.Y.) told New York Magazine that "in any other country, Joe Biden and I would not be in the same party."
Why it matters: Her statement is reflective of the widening split between moderates and progressives in the Democratic Party as the 2020 presidential campaign begins to heat up. "Democrats can be too big of a tent," she said.
The big picture: AOC endorsed progressive stalwart Bernie Sanders for president, and her work on his behalf has triggered speculation that she might inherit his mantle for the 2024 presidential election.
In a SurveyMonkey poll for Axios on possible Democratic 2024 contenders, she was the top choice who didn't run in the current cycle — as 20% of respondents said they'd consider voting for her next time.
She has said that a variety of issues core to her democratic socialist platform — from Medicare for All to the elimination of student debt — have risen to the forefront of the 2020 Democratic primary discussion to Sanders
The state of play: She told the magazine that her insurgent primary victory over former Rep. Joe Crowley, who was then one of the most powerful forces in Democratic House leadership, has led top, moderate-leaning Democrats to regard her with a wary eye as the 2020 cycle approaches.
"What was frustrating was getting singled out over and over again over a series of interviews by the Democratic leadership. ... As a consequence of my victory, many people are inspired to run for office, and in a body where 70% of the seats are safe red or safe blue, that de facto means a lot more primaries. A lot of members think I'm like a Koch brother."
Go deeper:
Go deeper