Unvaccinated students in Seattle will be banned from school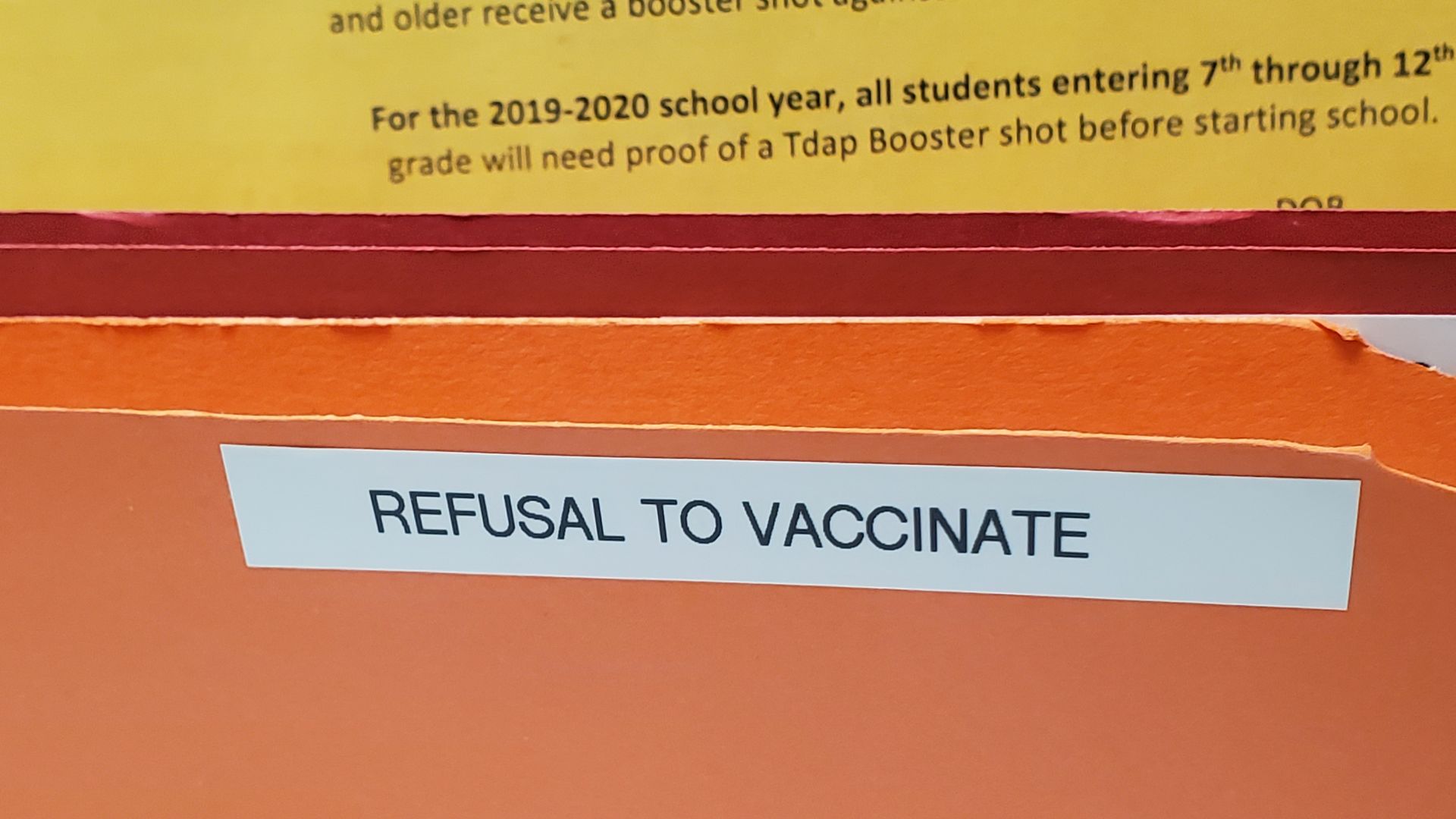 Students enrolled in the Seattle Public School district who are unvaccinated will not be allowed to attend classes starting Jan. 8, district officials have warned, per the Seattle Times.
The big picture: With cases of contagious but preventable diseases like measles spiking to new highs in recent years, cities and schools have been trying to mandate vaccinations to keep illnesses at bay.
Why it matters: Under a new law, Washington state no longer allows vaccination exemptions for personal reasons, which has further complicated the issue for schools.
The state of play: Starting Jan. 8, Seattle Public Schools' 53,000 students will need immunization papers for illnesses such as polio, hepatitis B and the combined measles, mumps and rubella vaccine (MMR).
The district sent letters to the families 2,247 students who still aren't vaccinated. If they fail to provide immunization paperwork by Jan. 6, they will receive a warning call.
Students without records who still show up for school will be sent to a designated room as their families are notified, district spokesman Tim Robinson told the Seattle Times.
Go deeper: The intensifying national debate over vaccine exemption rules
Go deeper