Hawley says he will introduce motion to dismiss impeachment case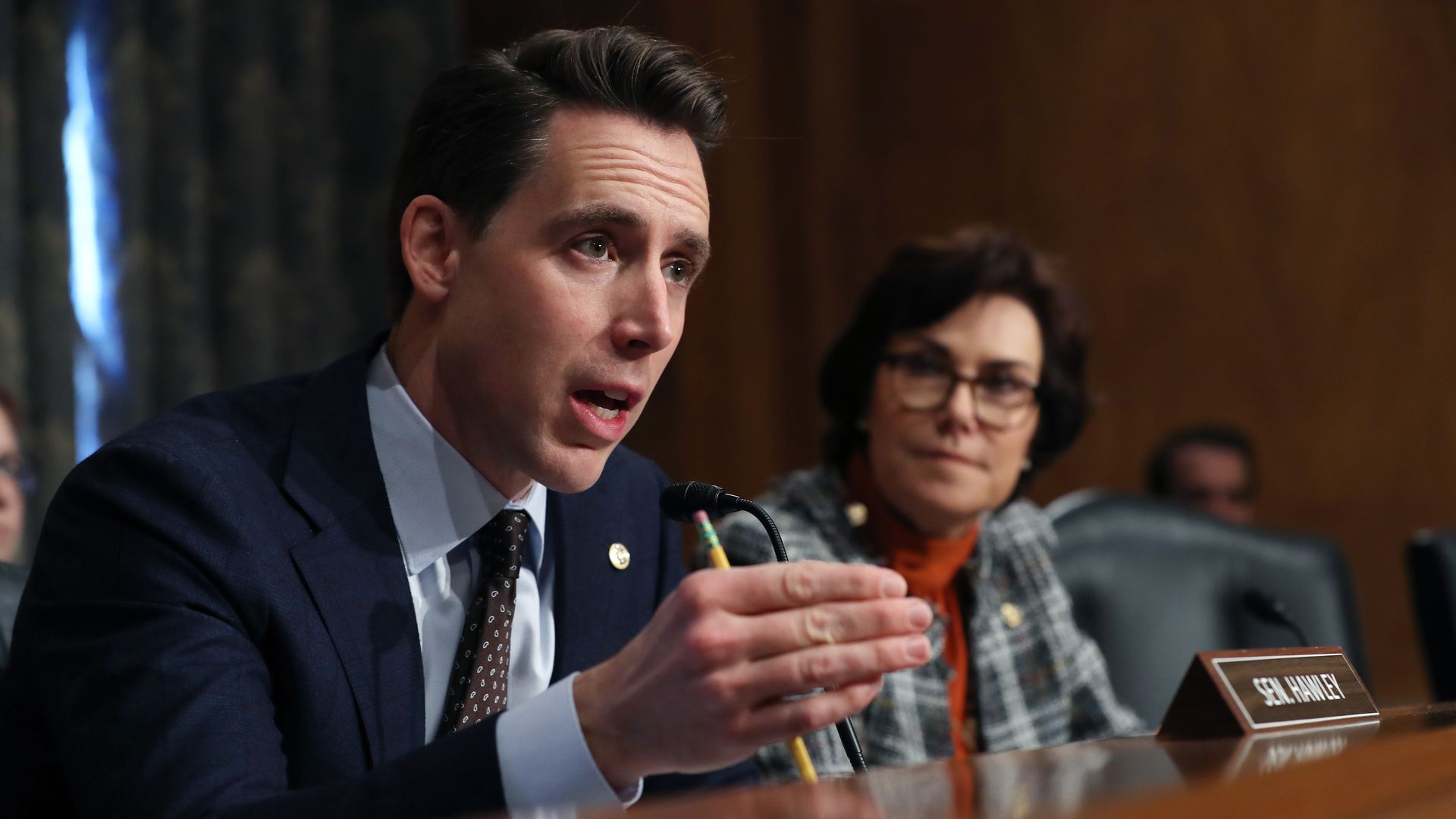 Sen. Josh Hawley (R-Mo.) tweeted Thursday that he will introduce a measure next week to dismiss the articles of impeachment against President Trump that were approved by the House in December.
Why it matters: Hawley argues that Speaker Nancy Pelosi's decision to withhold the articles from the Senate until Majority Leader Mitch McConnell outlines what the trial will look like undermines the Democratic case that impeachment is "urgent."
What he's saying:
"Dems said impeachment was URGENT. Now they don't want to have a trial, because they have no evidence. In real world, if prosecution doesn't proceed with case, it gets dismissed. So on Monday, I will introduce measure to dismiss this bogus impeachment for lack of prosecution. This will expose Dems' circus for what it is: a fake impeachment, abuse of the Constitution, based on no evidence. If Dems won't proceed with trial, bogus articles should be dismissed and fully cleared."
— Sen. Josh Hawley
The big picture: Pelosi has downplayed the idea that there will be a long standoff with the Senate, noting that in past impeachments, the Senate laid out the guidelines for a trial before the House named its managers. Senate Minority Leader Chuck Schumer (D-N.Y.), meanwhile, has led a campaign for the last few weeks for the Senate to call four key White House witnesses.
McConnell has said he is working in close coordination with the White House and has no interest in hearing from new witnesses, calling the trial a "political process" and stating flatly that he will not be an "impartial juror."
Between the lines: A senior Democratic aide argued that aside from the procedural and constitutional questions it raises, Hawley's move would be politically damaging for moderate Republicans — noting that polling shows a majority of Americans want Trump to let his top aides testify in the Senate trial.
The aide also added that it's only Jan. 2, and that it's unlikely a trial would have begun by now even if Pelosi had transmitted the articles.
Go deeper: Sen. Collins says it's "inappropriate" for McConnell, Warren to "prejudge" impeachment trial
Go deeper