Collins says it's "inappropriate" for McConnell, Warren to "prejudge" impeachment trial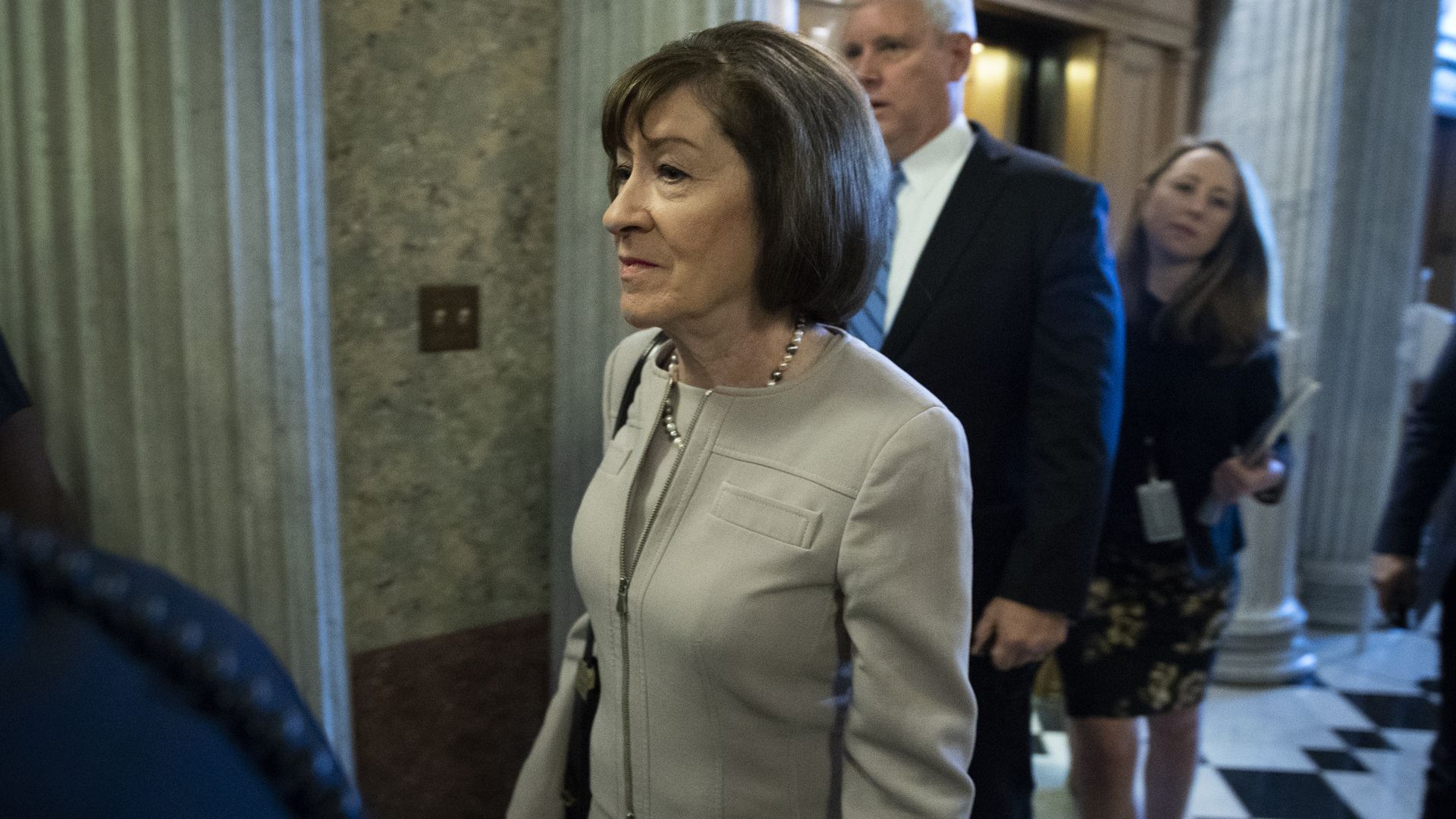 Sen. Susan Collins (R-Maine) told Maine Public Radio Tuesday that it was "inappropriate" for Senate Majority Leader Mitch McConnell (R-Ky). and Sen. Elizabeth Warren (D-Mass.) to "prejudge the evidence" in President Trump's forthcoming Senate impeachment trial.
What she's saying: "[E]ach of us will take an oath — an oath that I take very seriously to render impartial justice. ... There are senators on both sides of the aisle, who, to me, are not giving the appearance of and the reality of judging that's in an impartial way."
McConnell said earlier this month that he is "not an impartial juror" in the trial and branded it a "political process."
Why it matters: Collins is often seen as one of the GOP's most moderate senators, and is among a handful of potential Republican swing voters in the Senate trial.
The big picture: In the interview, she also said that she is "open to witnesses" despite McConnell's insistence against calling them.
She hedged on that position by stating that "it's premature to decide who should be called until we see the evidence that is presented and get the answers to the questions that we senators can submit through the Chief Justice to both sides."
She also criticized House Democrats for their handling of witnesses, calling their decision not to attempt to enforce subpoenas in court ahead of the House's impeachment vote "an odd way to operate."
Go deeper:
Go deeper