Kim Jong-un calls for "positive and offensive" security measures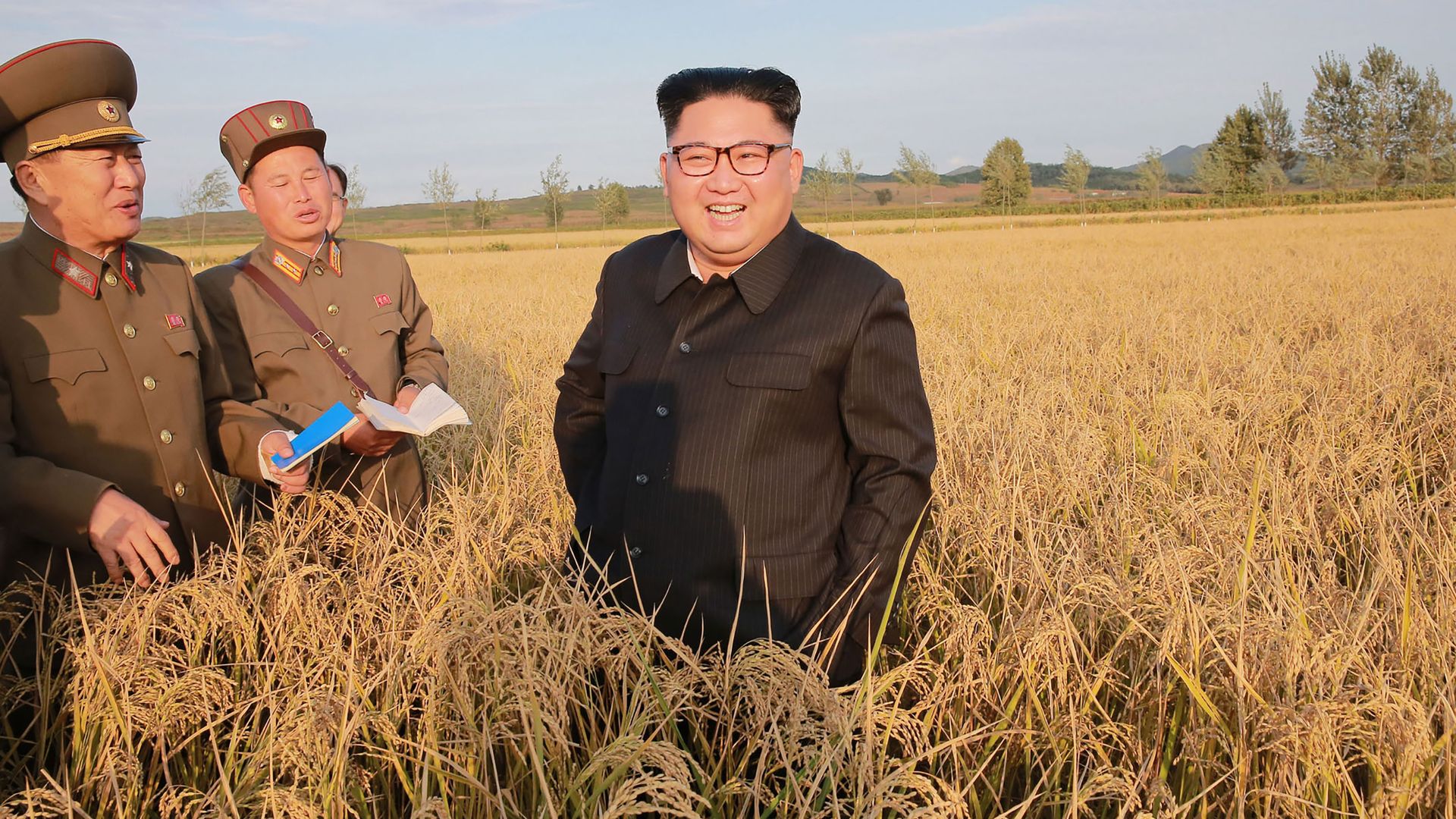 North Korea's leader Kim Jong-un said during a meeting of the ruling Workers' Party Sunday that "positive and offensive measures" are needed to protect the country's security and sovereignty, the state-run news agency KCNA reports.
Why it matters: Kim said in October that the U.S. had until the end of the year to propose new concessions in negotiations over North Korea's nuclear arsenal and warned the U.S. to not ignore the deadline.
"Emphasizing the need to take positive and offensive measures for fully ensuring the sovereignty and security of the country as required by the present situation, he indicated the duties of the fields of foreign affairs, munitions industry and armed forces of the DPRK."
— KCNA's report on Kim's meeting
Between the lines: This weekend's Central Committee plenary meeting is "being closely watched" amid concerns that Kim could fulfill his threat and "take a more confrontational approach by lifting a self-imposed moratorium on nuclear and long-range missile tests," AP notes.
The big picture: Satellite imagery this month confirmed the construction of a new structure at a factory near Pyongyang, where North Korea manufactures military trucks used as mobile launchers for long-range missiles.
North Korea has warned of a "Christmas gift" for the U.S., with the type of gift being dependant on what action the United States takes.
President Trump brushed off the threat by saying the American military would "deal with it very successfully."
Go deeper