Chinese "gene-editing" scientist sentenced to 3 years in prison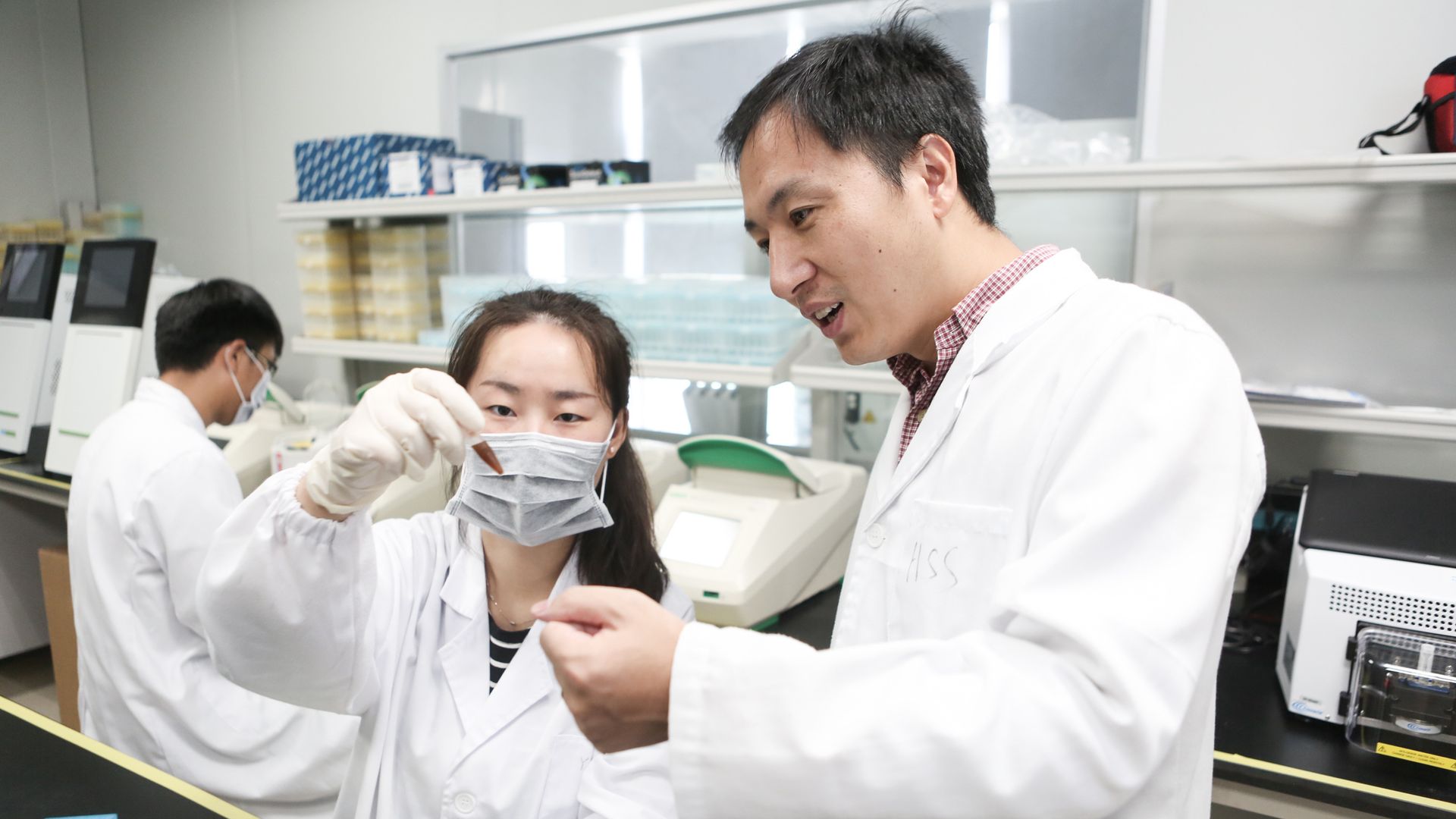 A court in China sentenced researcher He Jiankui to three years in prison and fined him 3 million yuan (nearly $430,000) for "illegally carrying out the human embryo gene-editing intended for reproduction," the state-run Xinhua reported Monday.
Why it matters: The Chinese scientist's claim in November last year that the world's first genetically edited babies had been born from embryos he modified using the gene-editing tool known as CRISPR raised ethical concerns.
MIT Technology Review revealed further ethical and practical oversight issues in He's research. He also claimed to be involved in the birth of a third gene-edited baby following the twin girls' birth.
The big picture: The court in south China's Shenzhen city gave two other people, Zhang Renli and Qin Jinzhou, "lesser sentences and fines," AP reports.
Zhang was imprisoned for two years and ordered to pay a 1 million yuan fine, and Qin was fined 500,000 yuan and given an 18-month sentence, "but with a two-year reprieve," per AP.
Go deeper:
Go deeper