Amazon's year of turbulence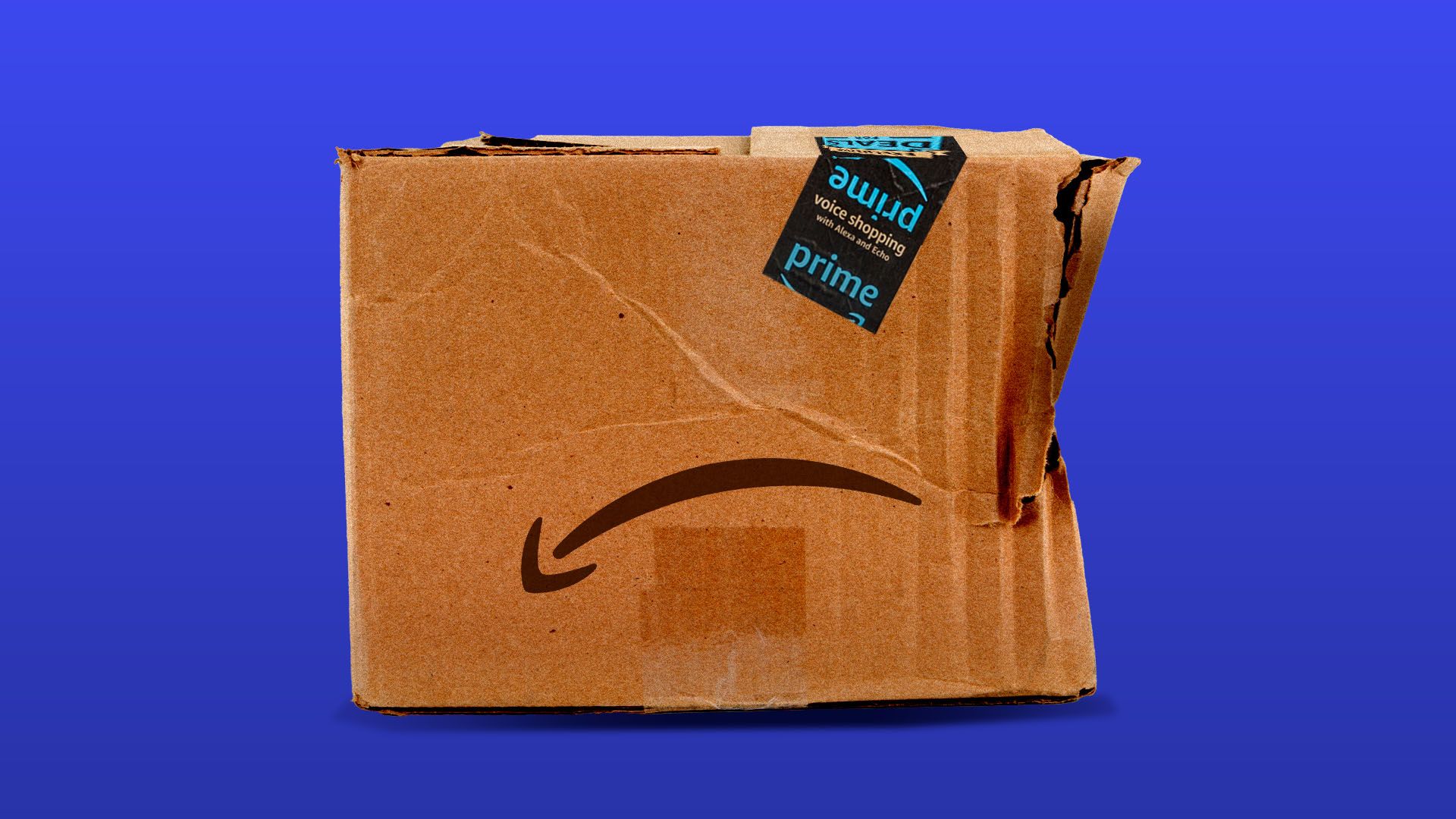 Amazon's 2019 was full of headline-grabbing moments — everything from political fights to new records for the company that have upended the way we shop.
The big picture: The tech giant's year started with a fight with New York City and ended with its biggest single sales day in history. And there were plenty of dramatic days in between.
Amazon hit new highs.
The company briefly crossed a trillion dollars in value, becoming the second company to do so after Apple.
It broke ground on a new headquarters in D.C.
And it crossed 100 million Prime members in the U.S.
This Cyber Monday was Amazon's highest volume day ever.
But the tech giant made plenty of enemies along the way.
Amazon is fighting with President Trump, who has turned the firm into a frequent Twitter target.
It's suing the Pentagon over a $10 billion dollar defense contract.
It has been singled out more than any other company by 2020 candidates. And Elizabeth Warren has specifically called for Amazon to be broken up.
Amazon got into such a messy fight with New York and AOC over its decision to put a new headquarters there that it pulled out of deal.
And the long-time rivalry between Amazon and Walmart intensified this year, with the two giants battling on Twitter over worker pay and corporate taxes.
On top of that, this was the year of bad Amazon PR.
A trio of November investigations spotlighted safety hazards and high rates of injury — and even death — in Amazon's warehouses and on its delivery routes. Compare that to six years ago, when Amazon CEO Jeff Bezos was interviewed on CBS' 60 Minutes about drone delivery, and the company was lauded. "If there is such a thing as Santa's workshop, this would be it," the show said of an Amazon fulfillment center.
And there were stories about counterfeit or dangerous products being sold on the Amazon platform.
Bezos himself was the subject of a leak that made private text messages public — all while he went through a high-profile divorce.
The bottom line: It's been a tumultuous year for Amazon and its CEO, but the company continues to get bigger — and richer — largely because consumers love it so much.
Says Ryan Hamilton, a business professor at Emory University: "Leaving Amazon requires a lot of sacrifice. To cancel Amazon Prime? That's a lifestyle change. You need to be really worked up to do that, and some people are. But most are like, 'Meh.'"
Go deeper: What Amazon knows about you
Go deeper