Warren campaign warns supporters that fundraising has slowed 30% in 4th quarter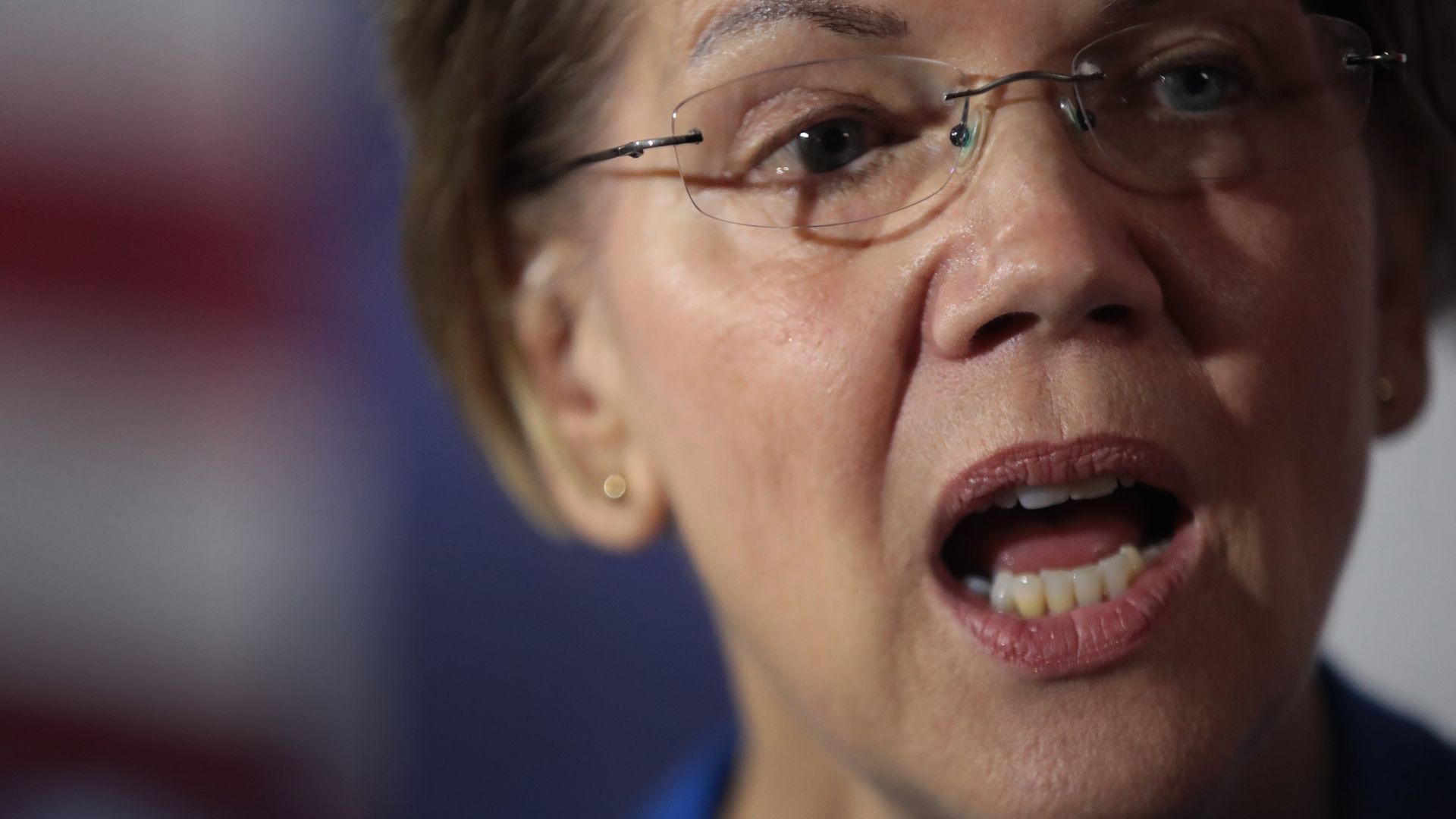 Elizabeth Warren's campaign sounded an alarm on Friday to its supporters, saying in an email that it has only raised $17 million so far in the fourth quarter, per CNBC.
Why it matters: With just days left before the quarter's end on Dec. 31, that number is — at the moment — down 30% from the $24.6 million Warren brought in during the third quarter.
The state of play: The email says the campaign is aiming to finish the quarter having raised $20 million.
Even hitting $20 million would be an 18.7% drop from the third quarter.
The big picture: Cory Booker and Julián Castro both utilized similar strategies to rally their supporters to raise cash quickly to keep their campaigns alive.
While Warren's campaign didn't paint its money woes as existential, it is likely attempting to avoid bad news on the fundraising front in early 2020 — especially given her polling slips in recent weeks.
Go deeper:
Go deeper