New Trump site for supporters to "win arguments with snowflakes"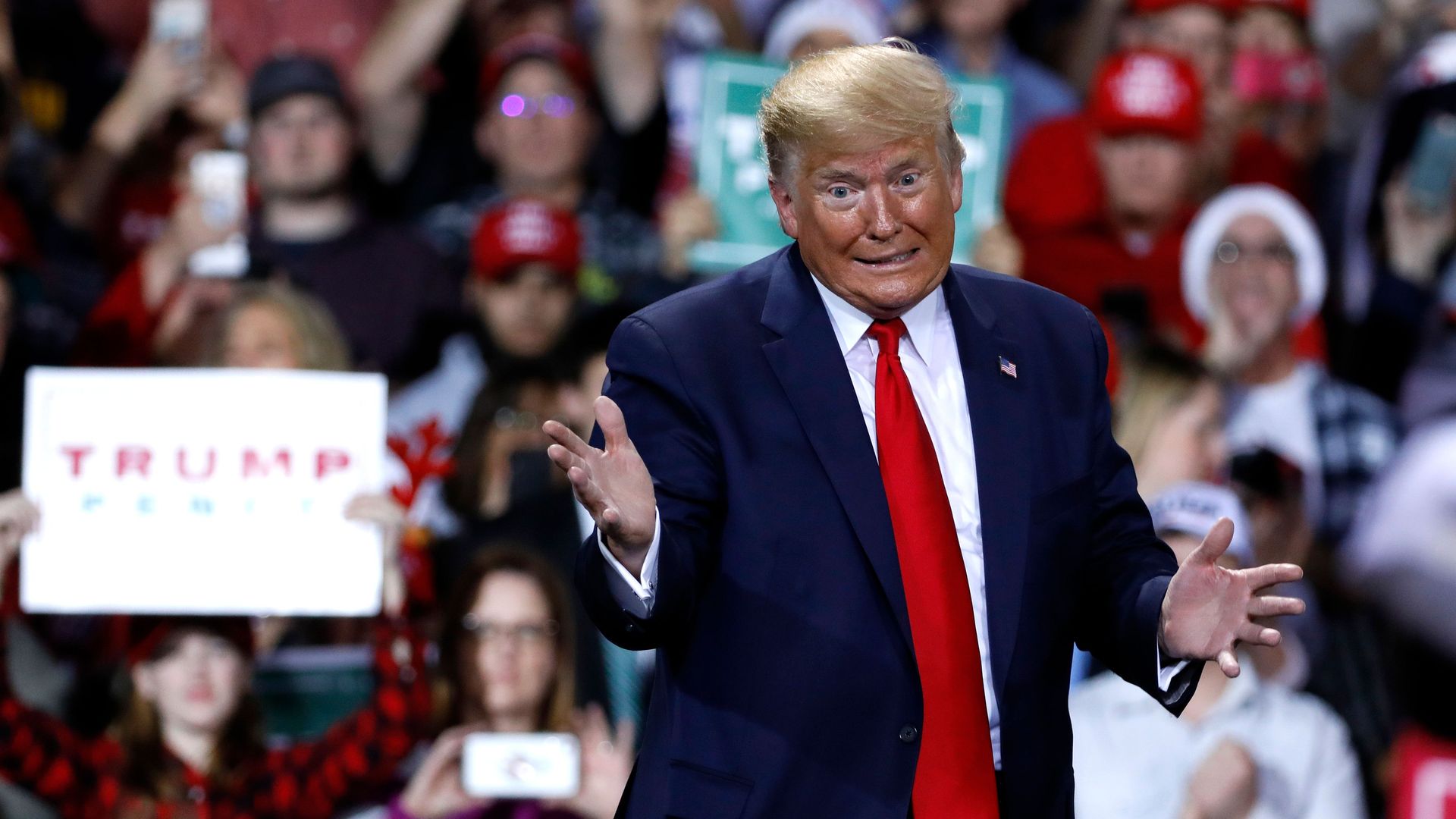 President Trump's re-election campaign launched a website Tuesday it proclaims will help his supporters "win arguments with liberal friends, relatives, and snowflakes they encounter during the holidays."
Why it matters: The launch of the Trump campaign's snowflakevictory.com website comes as the U.S. is polarized by politics, in a year marked by the release of the Mueller report on Russian interference in the 2016 election and Trump's impeachment — and the site follows Trump's rhetoric on those and other issues.
Zoom in: The new campaign site features videos of talking points using Trumpian terms such as "Russian hoax" and claims that there "was no quid pro quo, Democrats always obsessed with impeachment."
The Washington Post notes the site makes claims "that fact-checkers have characterized as false or misleading," including the debunked claim that former Vice President Joe Biden pushed Ukrainian officials to fire the country's top prosecutor because he was investigating Burisma, on whose board his son Hunter Biden served.
"Washington Post fact-checker Glenn Kessler has repeatedly described the allegation as incorrect, writing in September that "by continuing to claim that Biden 'did' something for his son, Trump persists in spreading a false narrative about a diplomatic maneuver hailed at the time as a step toward reducing corruption in Ukraine."
— Washington Post
What they're saying: Former Democratic National Committee spokesman Mo Elleithee responded in a tweet to Trump campaign manager Brad Parscale Twitter post announcing the new site:
The big picture: "53% of Americans say talking about politics with people they disagree with is generally stressful and frustrating," a 2018 Pew Research Center study found. That's up from 46% in 2016.
Go deeper:
Go deeper