China to cut import tariffs on 850 products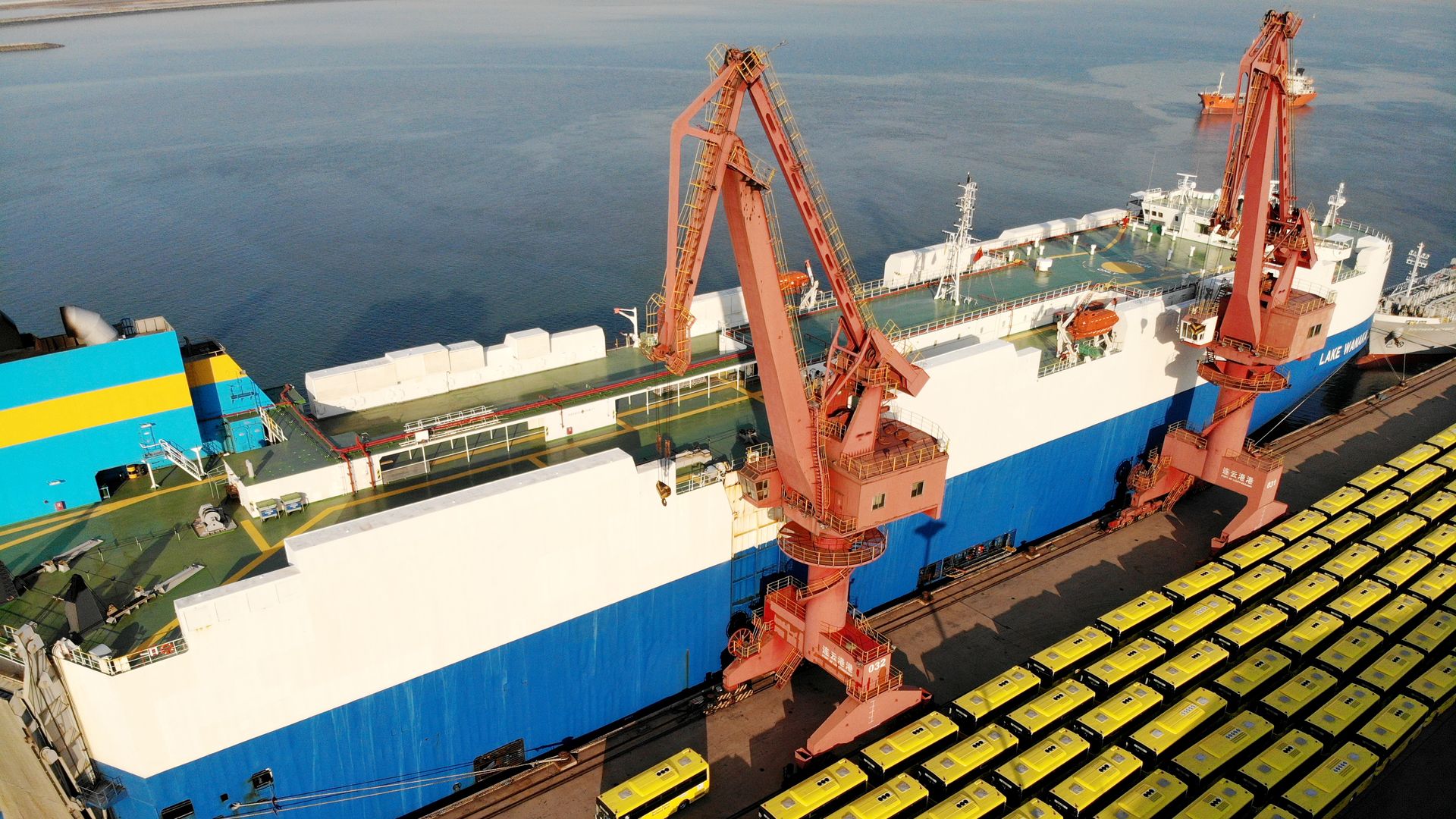 China is lowering import tariffs on more than 850 products, the country's finance ministry said in a statement Sunday night.
Driving the news: Goods to benefit from the Jan. 1 tariffs cuts include medication, tech and frozen pork — which could help China's meat shortages, driven by swine fever swine fever, Bloomberg reports.
The big picture: The U.S. and China agreed on Dec. 13 to a "phase one" trade deal, which averted a new round of tariffs scheduled to come into effect on Dec. 15, and a Chinese official said that the U.S. would reduce its tariffs on Chinese goods in stages.
Between the lines: Sunday's tariffs reduction is not directly linked to the U.S.-China trade war, but Bloomberg notes "it supports Beijing's claim to be further opening its economy as it pursues a deal with the Trump administration."
Go deeper: Pork industry wants to cash in on "phase one" U.S.-China trade deal
Go deeper