Trump mocks Rep. Debbie Dingell, suggests John Dingell may be in hell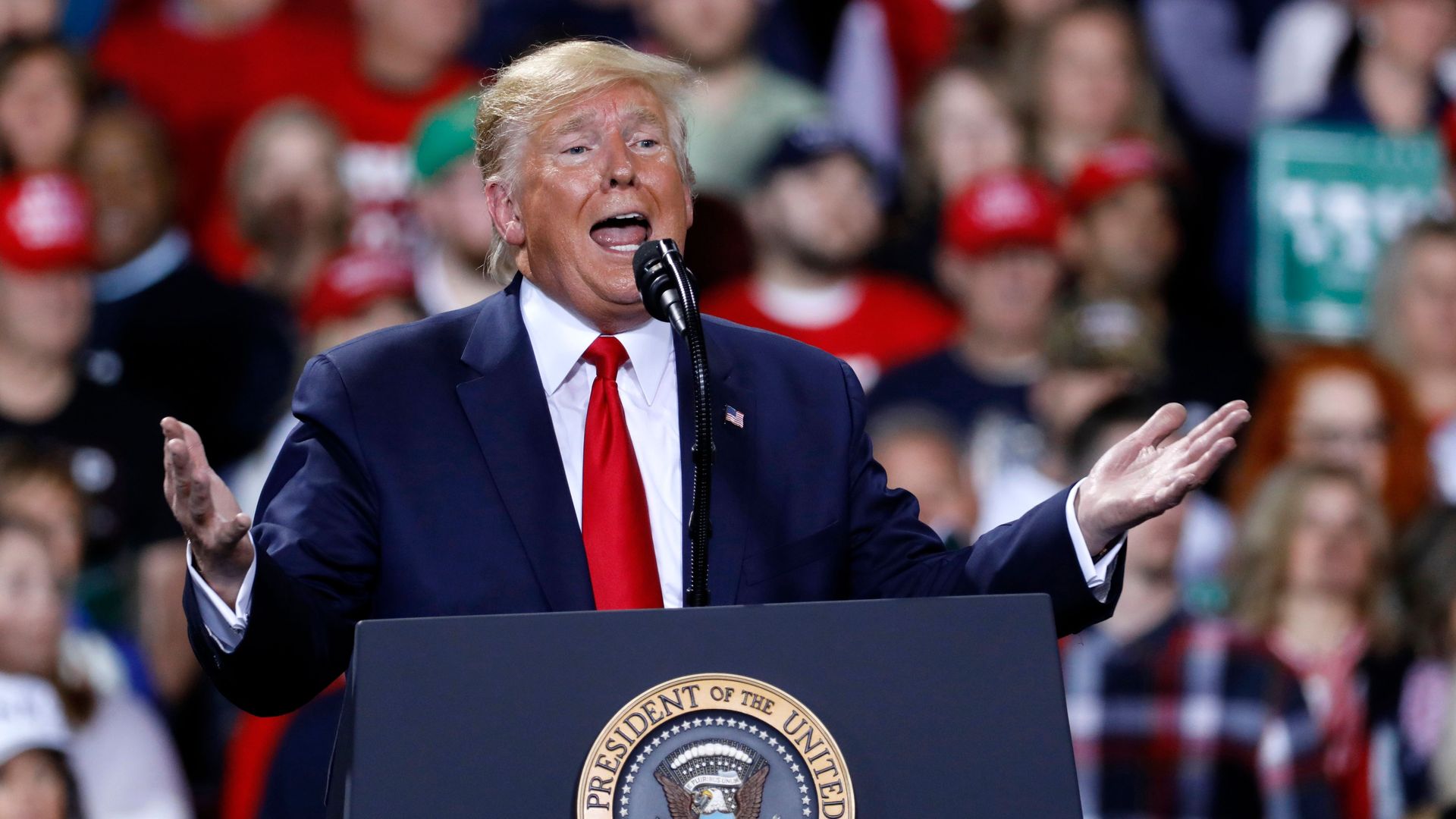 Rep. Debbie Dingell (D-Mich.) responded Wednesday night after President Trump used his Michigan rally to mock her and her late husband, former Rep. John Dingell, whom the president suggested may be in hell, saying his words were "hurtful."
"Mr. President, let's set politics aside. My husband earned all his accolades after a lifetime of service. I'm preparing for the first holiday season without the man I love. You brought me down in a way you can never imagine and your hurtful words just made my healing much harder."
— Debbie Dingell's tweet
Background: John Dingell was the longest-serving member in the history of Congress. He died in February at the age of 92.
What they're saying: Asked about Trump's comments, White House press secretary Stephanie Grisham told Good Morning America on Thursday that "the president is a counter-puncher."
Two Republican congressmen from Michigan, who voted against the articles of impeachment, asked the president to apologize.
Rep. Fred Upton tweeted, "I've always looked up to John Dingell - my good friend and a great Michigan legend. There was no need to 'dis' him in a crass political way. Most unfortunate and an apology is due."
Rep. Paul Mitchell wrote: "John Dingell was a well-respected man & I consider Debbie a close colleague and friend. To use his name in such a dishonorable manner at last night's rally is unacceptable from anyone, let alone the President of the United States," adding, "An apology is due, Mr. President."
Go deeper: Trump rallies Michigan supporters minutes into his impeachment
Editor's note: This article has been updated with more details and context.
Go deeper