Inside Trump's split-screen impeachment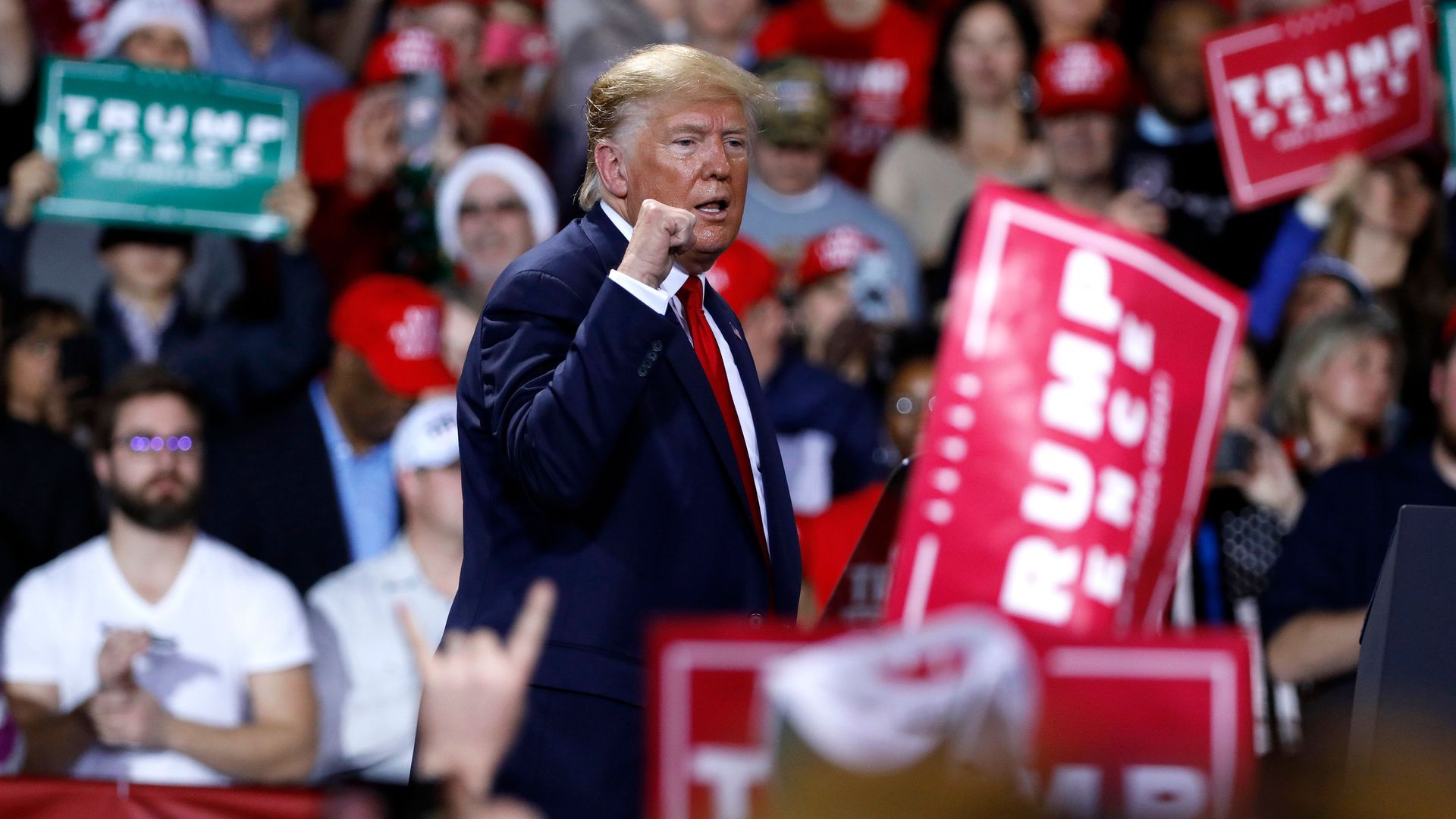 With the House impeachment roll call underway at the Capitol last night, President Trump said at the "Merry Christmas Rally" thrown by his campaign in Battle Creek, Mich.: "By the way, it doesn't really feel like we're being impeached!"
It was very real. 151 years after President Andrew Johnson, and 21 years after President Bill Clinton, Trump became the third president to be impeached by the House of Representatives.
Not a single Republican joined the Democrats, and only a couple of Democrats peeled off. It was as stark a party-line vote as you get.
Axios was in the arena for the surreal moment:
Somebody tells Trump the result mid-speech and he starts reading out the impeachment vote total as if it's a lopsided Rasmussen poll or his 2016 electoral college victory.
The crowd starts cheering, while he describes his own impeachment as an amazing result because all Republicans stuck together.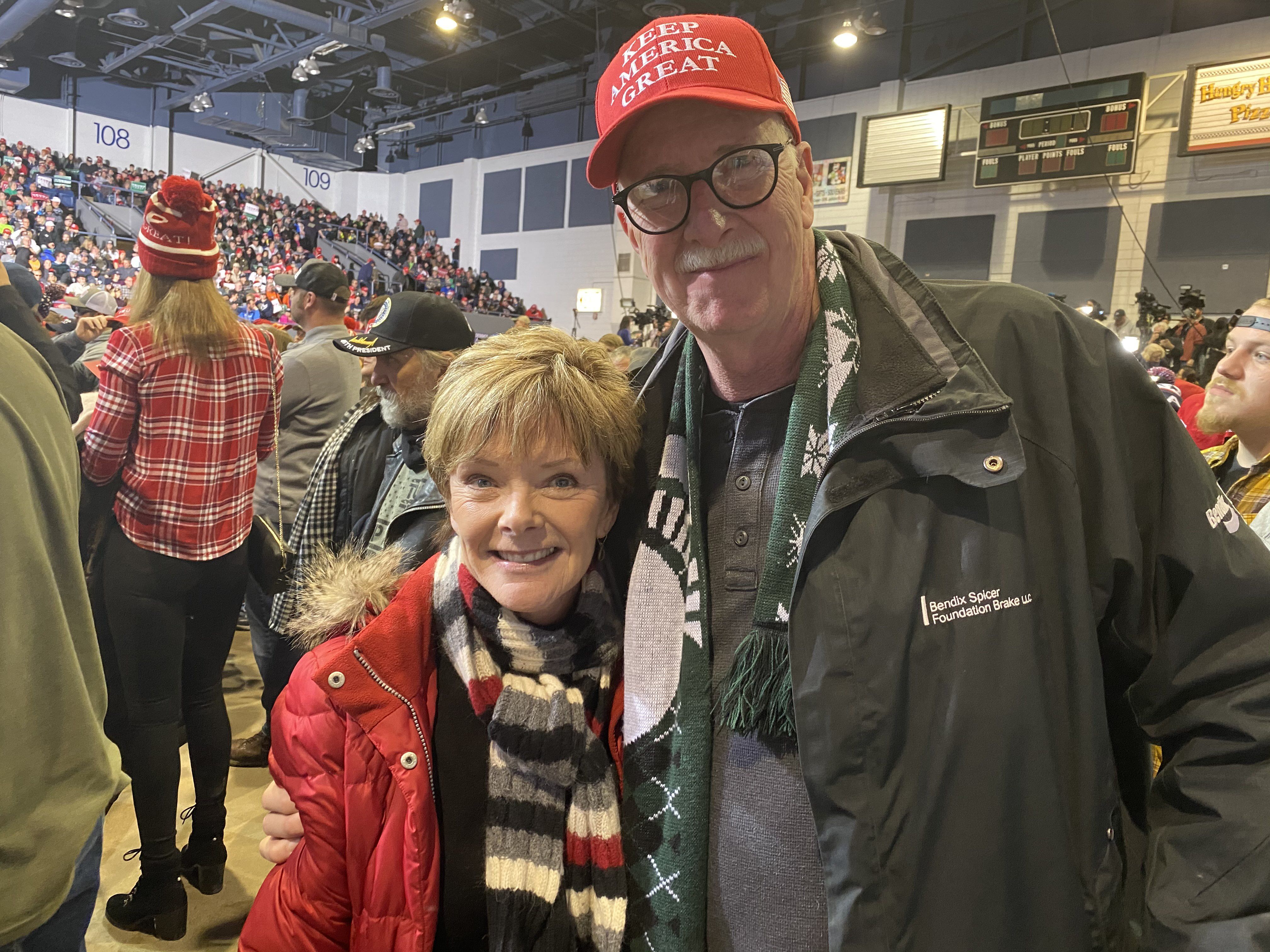 The Battle Creek crowd was composed of true Trump die-hards: Many of them lined up for hours outside the stadium in the ice and snow.
Tom and Barb Runels of Battle Creek (in the photo above) told Axios they waited outside the arena from 2 p.m. to 6:30 p.m.
"She was shivering," he said, but added it was worth the wait.
At the Capitol, members leaped out of their seats when it was time to vote.
Several members cast their votes by hand, rather than electronically, and waved their red and green cards in the air as they swarmed the ballot box.
Reporters leaned over the press gallery rails as they watched the green Ys and red Rs light up on the wall next to members' names.
When the first article of impeachment ("Abuse of Power") was adopted, Republicans booed loudly. Some chanted "Four more years!"
Several members stared at the vote tallies on the walls of the House chamber, watching as the votes trickled in.
Republicans emptied from the floor before Speaker Nancy Pelosi officially announced that Article II ("Obstruction of Congress") had been adopted.
Several Democratic members wore black as a signal, they said, that it was "a sad and solemn day."
Most Republican members wore red ties.
Pelosi wore all black and a gold brooch in the shape of the House Speaker's mace.
Her office said the brooch was given to her as a gift, and that she wears it on "big days."
As the day began, two people seated in the public House gallery were dressed in red devil costumes, with their faces painted white.
Go deeper:
Go deeper