PG&E settles with California regulators as fire victims deal approved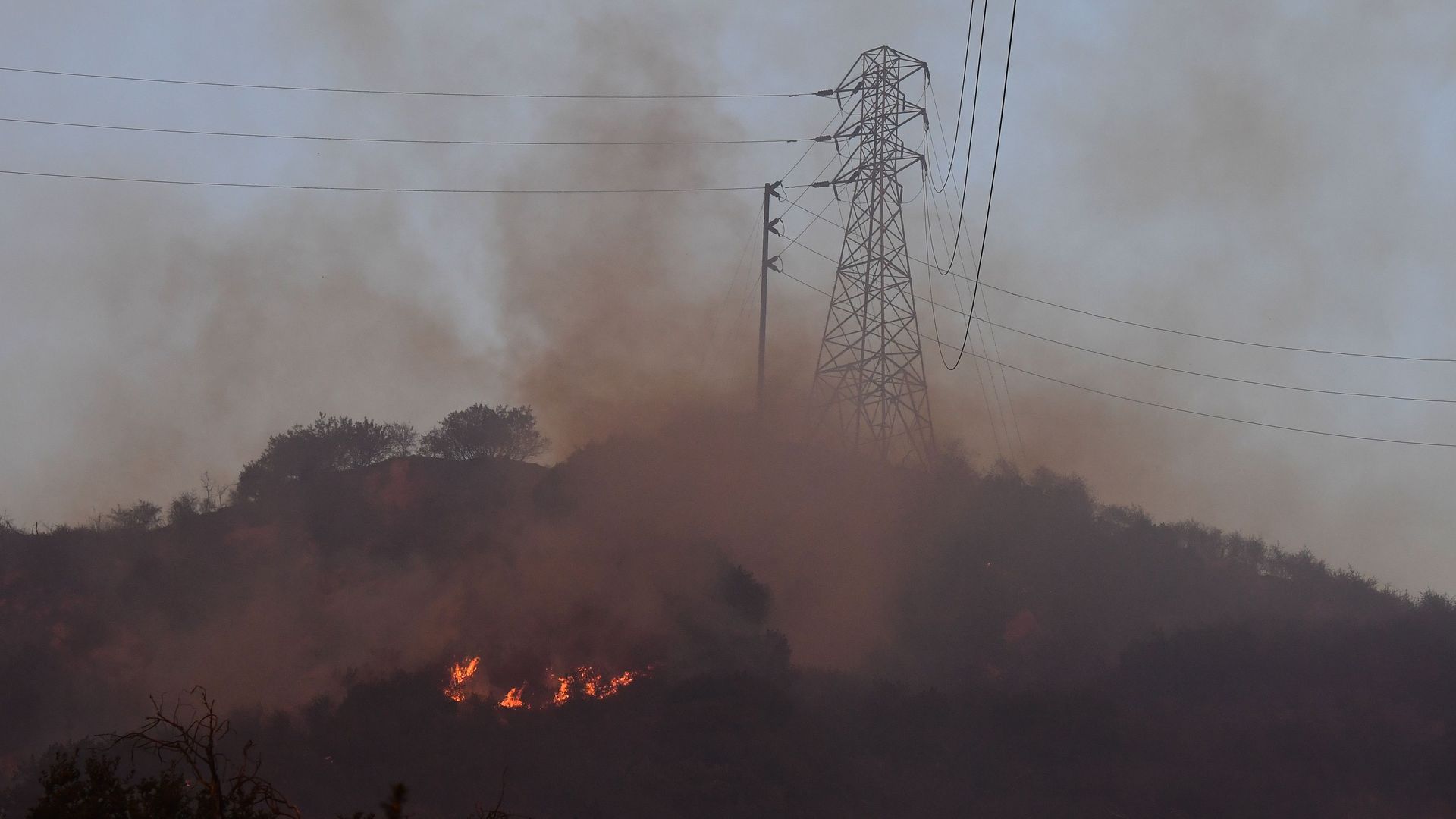 Pacific Gas & Electric (PG&E) reached a proposed $1.7 billion settlement with state regulators and had a revised $13.5 billion agreement for people impacted by California's fatal 2017 and 2018 wildfires approved Tuesday, AP reports.
Why it matters: The steps mark significant progress for the utility as it seeks to emerge from bankruptcy in the coming months, after Gov. Gavin Newsom rejected its financial rehabilitation plan Friday for falling "woefully short."
It also puts the victims closer to being compensated for the fires started by PG&E equipment.
Details: The California Public Utilities Commission said Tuesday under the agreement, PG&E would pay $50 million for shareholder-funded system enhancements "and community engagement initiatives to strengthen its electric operations and maintenance in an effort to mitigate the risk of wildfires."
The proposal, which Newsom's lawyer described as "fair," prevents the utility from recovering wildfire-related costs from ratepayers, per Reuters.
U.S. Bankruptcy Judge Dennis Montali approved on Tuesday PG&E's compensation agreement with victims and "a separate $11 billion accord the utility reached earlier with holders of insurance claims," AP notes.
The big picture: PG&E filed for bankruptcy in January, facing an estimated $30 billion in claims. It struck the $13.5 billion settlement with attorneys for the victims of the 2017 and 2018 fires this month.
In June, PG&E agreed to a $1 billion settlement with a group of public entities for its involvement in the deadly wildfires dating back to 2015.
The California Public Utilities Commission launched an investigation into PG&E in late October over a series of power shutoffs, which affected millions, aiming to prevent the spread of wildfires during high-wind periods and dry spells.
Go deeper:
Go deeper