Republican election strategists launch anti-Trump project ahead of 2020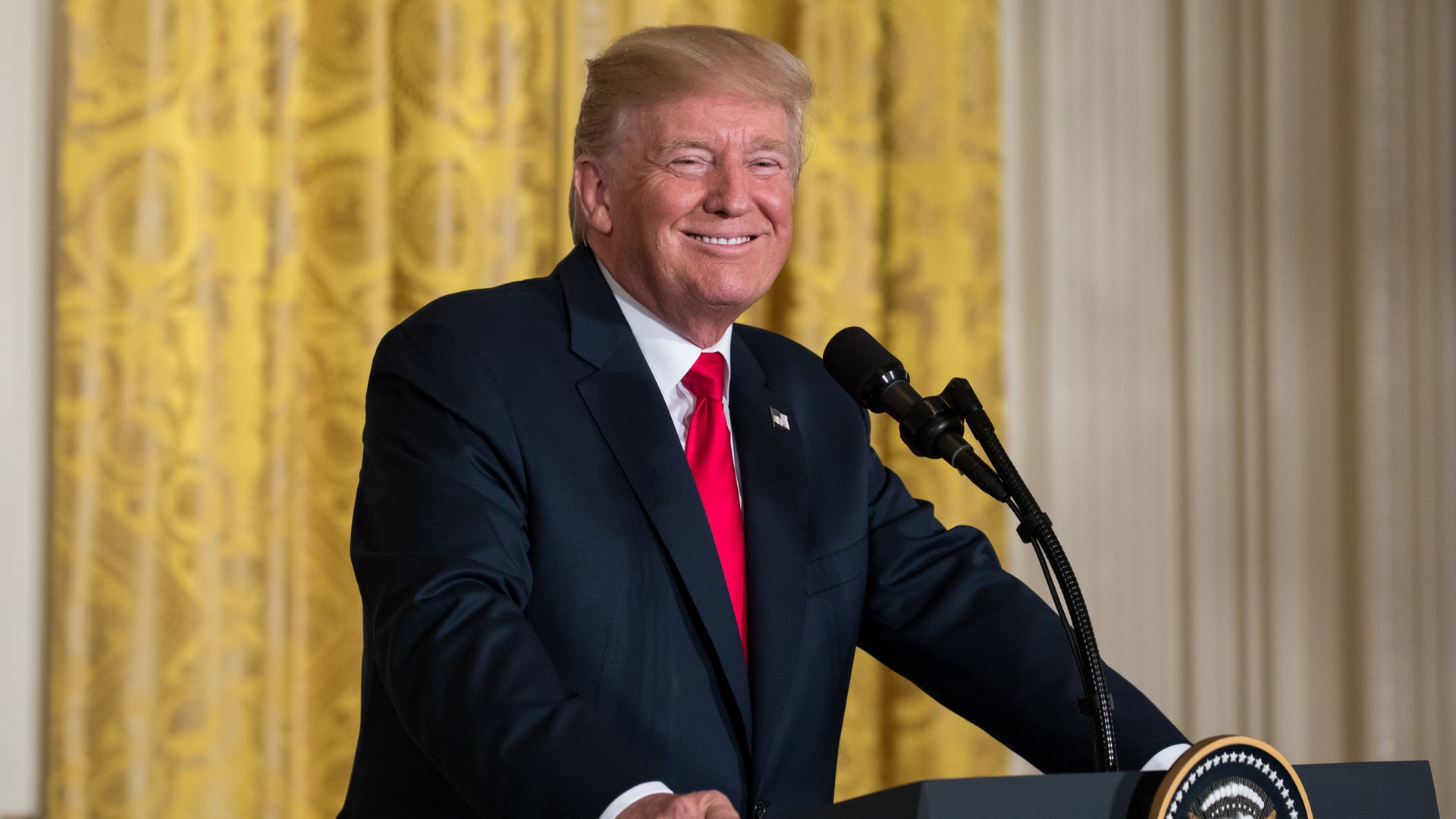 A group of top Republican election strategists announced Tuesday a project to defeat President Trump and those who support his ideology in the 2020 elections in a New York Times op-ed.
The big picture: Called the Lincoln Project, the effort is "aimed at persuading enough disaffected conservatives, Republicans and Republican-leaning independents in swing states and districts to help ensure a victory in the Electoral College, and congressional majorities that don't enable or abet Mr. Trump's violations of the Constitution."
The players:
George Conway, a Republican lawyer who has launched similar efforts already against the administration and is the husband of Trump adviser Kellyanne Conway.
Steve Schmidt, John McCain's chief strategist in 2008.
John Weaver, a strategist for John Kasich's 2016 run who also worked on McCain's 2008 and 2000 campaigns.
Rick Wilson, a Republican political strategist who was one of the leading figures in the "Never Trump" movement during the 2016 election.
What they're saying:
Trump "has neither the moral compass nor the temperament to serve. His vision is limited to what immediately faces him — the problems and risks he chronically brings upon himself and for which others, from countless contractors and companies to the American people, ultimately bear the heaviest burden."
"[N]ational Republicans have done far worse than simply march along to Mr. Trump's beat. Their defense of him is imbued with an ugliness, a meanness and a willingness to attack and slander those who have shed blood for our country, who have dedicated their lives and careers to its defense and its security, and whose job is to preserve the nation's status as a beacon of hope."
"Mr. Trump and his fellow travelers daily undermine the proposition we as a people have a responsibility and an obligation to continually bend the arc of history toward justice. They mock our belief in America as something more meaningful than lines on a map."
The bottom line: The group says that they'll push this message "even if that means Democratic control of the Senate and an expanded Democratic majority in the House."
Go deeper: George Conway leads conservative lawyers in call for "expeditious" Trump impeachment
Go deeper