Giuliani says Trump has been "very supportive" of his dirt-digging in Ukraine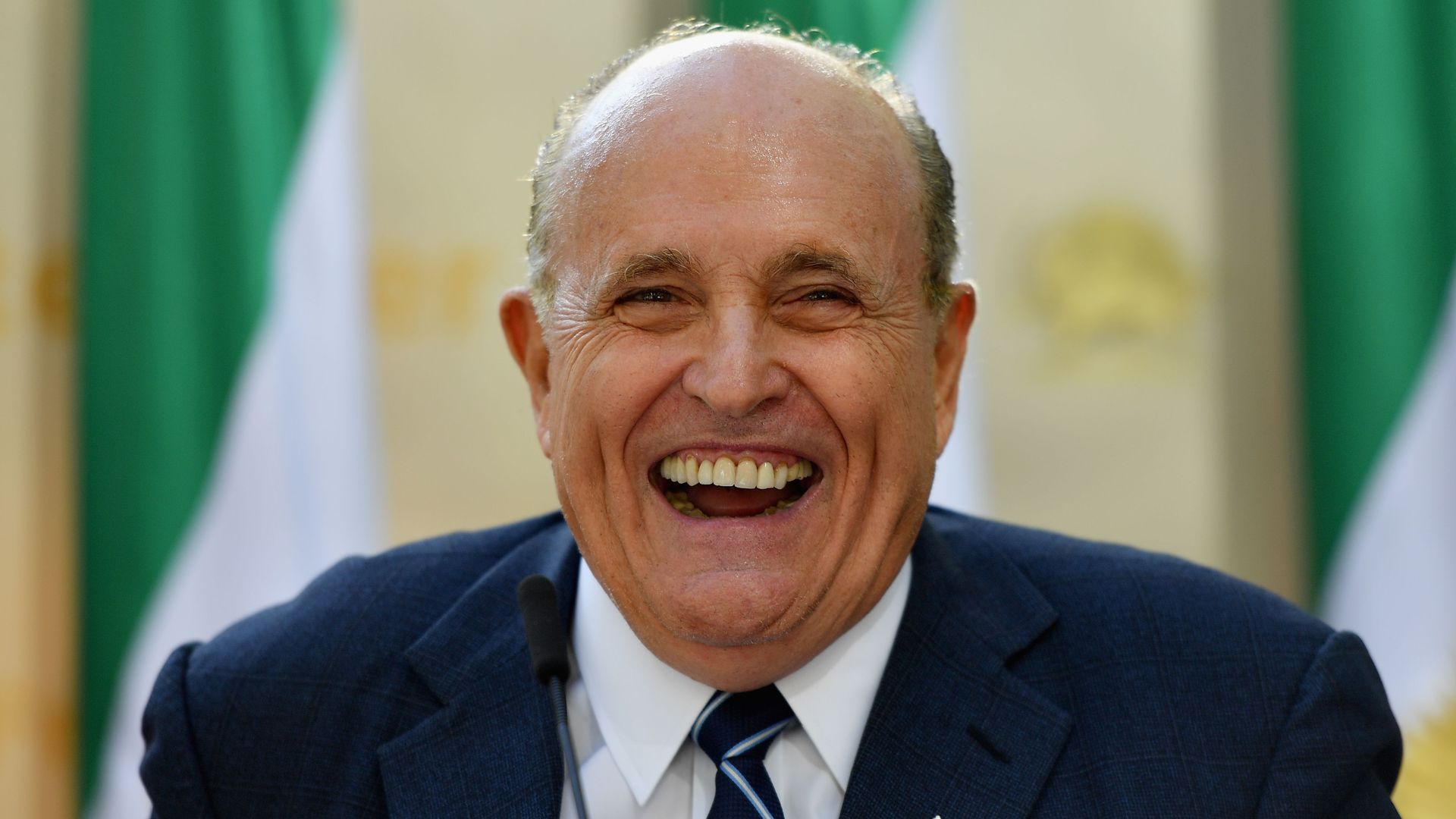 President Trump's personal attorney Rudy Giuliani told CNN in a phone interview that the president has been "very supportive" of his attempts to dig up damaging information on Democrats in Ukraine, but declined to say whether Trump personally directed his efforts.
The big picture: Giuliani dismissed reports that Attorney General Bill Barr has warned Trump that Giuliani had become a liability, telling CNN: "I haven't heard that from the President. I think he would tell me." Federal prosecutors in New York are currently scrutinizing Giuliani's foreign business dealings, including his ties to two men who assisted his efforts to pressure Ukraine to investigate the Bidens and the 2016 election.
It is unclear from Giuliani's admission whether Trump was aware that he was also pursuing thousands of dollars in business from Ukrainian officials in the same months he was seeking damaging information on the president's political rivals.
Giuliani also said the president was aware of his most recent trip to Ukraine to investigate allegations against Biden and former U.S. Ambassador to Ukraine Marie Yovanovitch, which he believes could undermine the case for impeachment.
One America News, a pro-Trump media outlet, joined Giuliani on the trip and compiled a documentary series on the allegations. Trump retweeted Giuliani's promotion of the documentary on Monday.
"We're on the same page," Giuliani said about Trump.
Go deeper: Rudy Giuliani says he needed Yovanovitch "out of the way"
Go deeper