Commerce Department telecom head is departing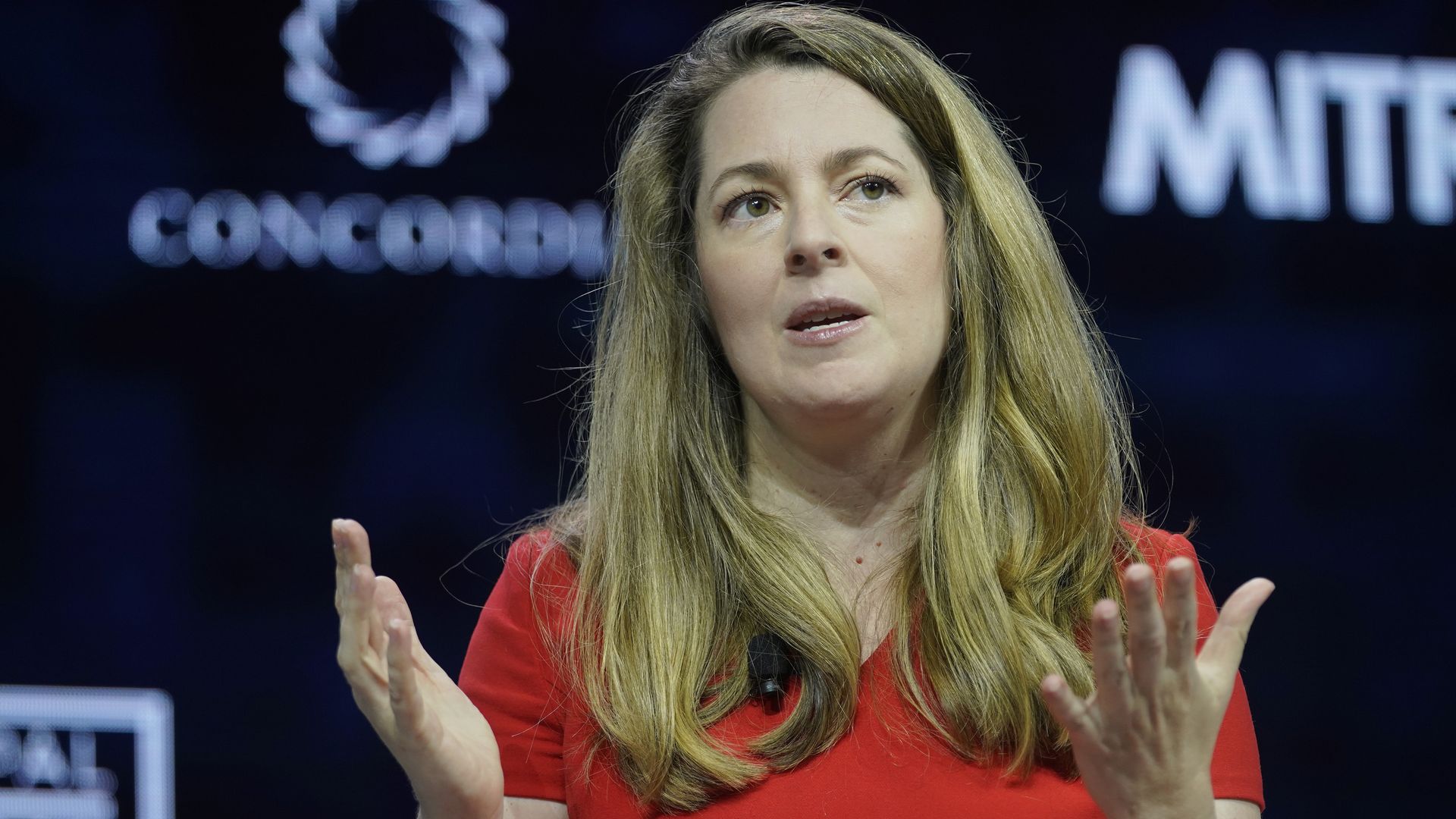 The head of the Commerce Department's tech and telecom branch is leaving the agency, according to an internal email obtained by Axios.
Driving the news: Diane Rinaldo, who is acting administrator for the National Telecommunications and Information Administration, emailed staff a "fond farewell" on Monday.
"As my time at NTIA comes to an end, I want to thank you for your dedication to our organization and its mission," Rinaldo wrote in the email. "My main goal in this position was to be a champion and bullhorn for all of the good work you do, and I will always be an NTIA supporter."
Commerce Secretary Wilbur Ross in a statement applauded Rinaldo's work on "5G, supply chain security, broadband and public safety communications," adding, "I have been proud of her leadership and wish her the best in her future endeavors."
Why it matters: NTIA is in charge of managing the federal government's use of spectrum at a time when the wireless industry is hungry for more airwaves for 5G services.
Typically, federal agencies work through NTIA to weigh in on FCC plans involving federal airwaves.
That process has become more fraught recently as NTIA and other departments clash with the FCC over spectrum plans. Rinaldo took over after David Redl left the agency in May amid 5G spectrum feuds.
What's next: Doug Kinkoph, Commerce Department acting deputy assistant secretary, will fill in for Rinaldo as acting administrator.
Multiple sources have said they expect the White House to tap Ed Hearst, a Treasury Department official, to take over the agency on a permanent basis.
But the timeline is short for nomination and Senate confirmation ahead of the election next year.
Editor's note: This story has been updated with additional details.
Go deeper