Democrats expect handful of defections on impeachment vote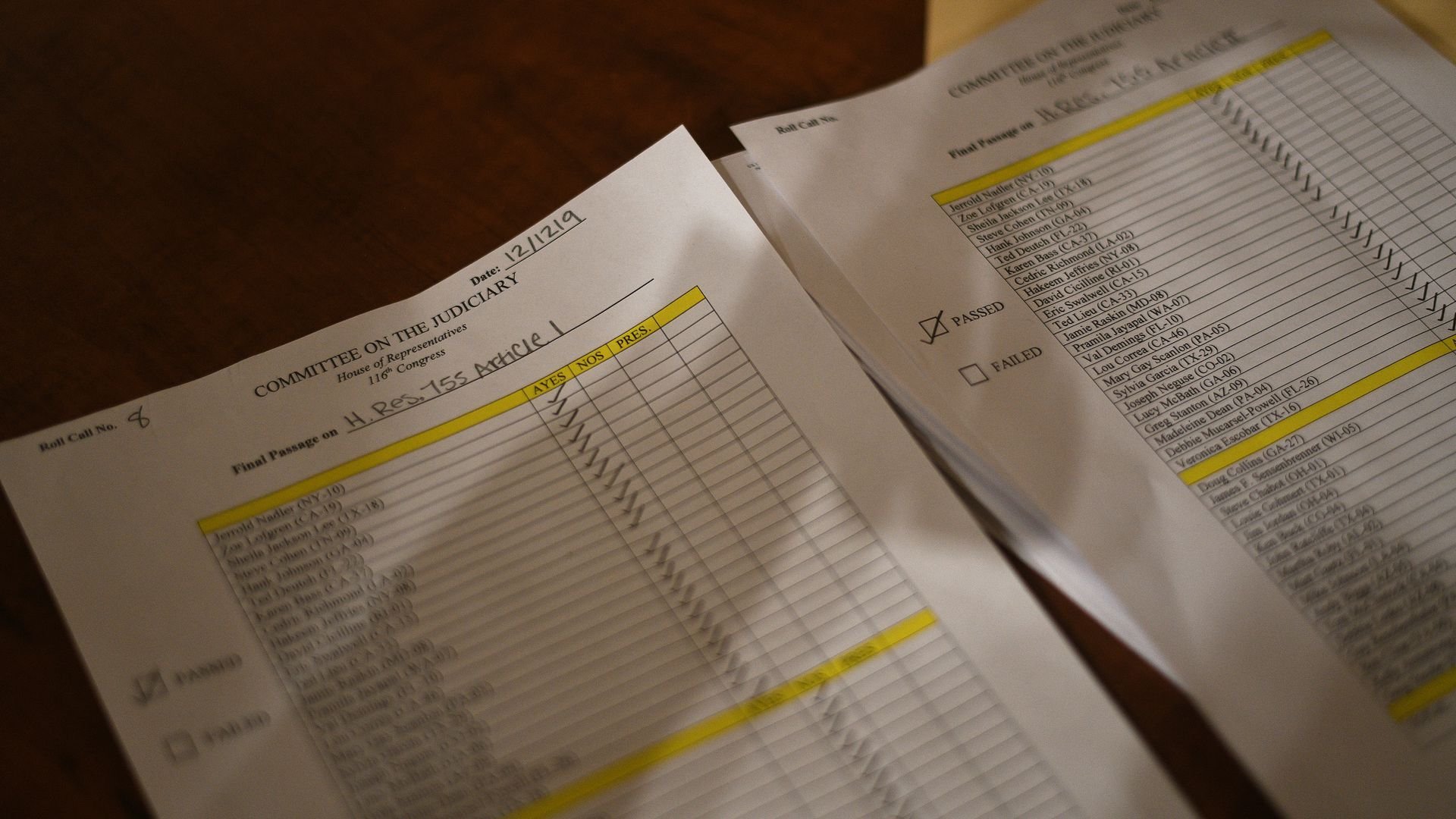 Most Democratic members and committee staffers who have spoken to Axios expect around four to six moderate Democrats will break ranks and vote against impeaching President Trump on Wednesday.
The big picture: According to conversations with multiple Democratic members this week, including those in vulnerable districts that voted for Trump, they don't expect a lot of Democrats to vote against the articles. But they do agree that there will likely be more defectors than there were on the vote launching a formal impeachment inquiry.
Republicans House members, however, appear to have united entirely behind the president. Leadership sources say they expect zero Republican defections.
Behind the scenes: Most centrist Democrats have publicly avoided committing to how they'll vote — expertly dodging reporters in the halls. Instead they said they plan to make their decision over the weekend after thoroughly reviewing the final articles.
One person who hasn't been shy is Rep. Jeff Van Drew, the New Jersey Democrat who is not only voting against impeaching Trump but has also told the president he's prepared to switch parties to become a Republican, according to two White House officials briefed on their conversation.
If you're looking for clues on which other Democrats might defect, a tempting place to start is with the House Democrats who attended Trump's holiday party last week while their colleagues were drafting articles of impeachment.
Go deeper: Inside the McConnell-Trump impeachment trial playbook
Go deeper