Top negotiator accuses U.S. of blindsiding Mexico with USMCA labor provision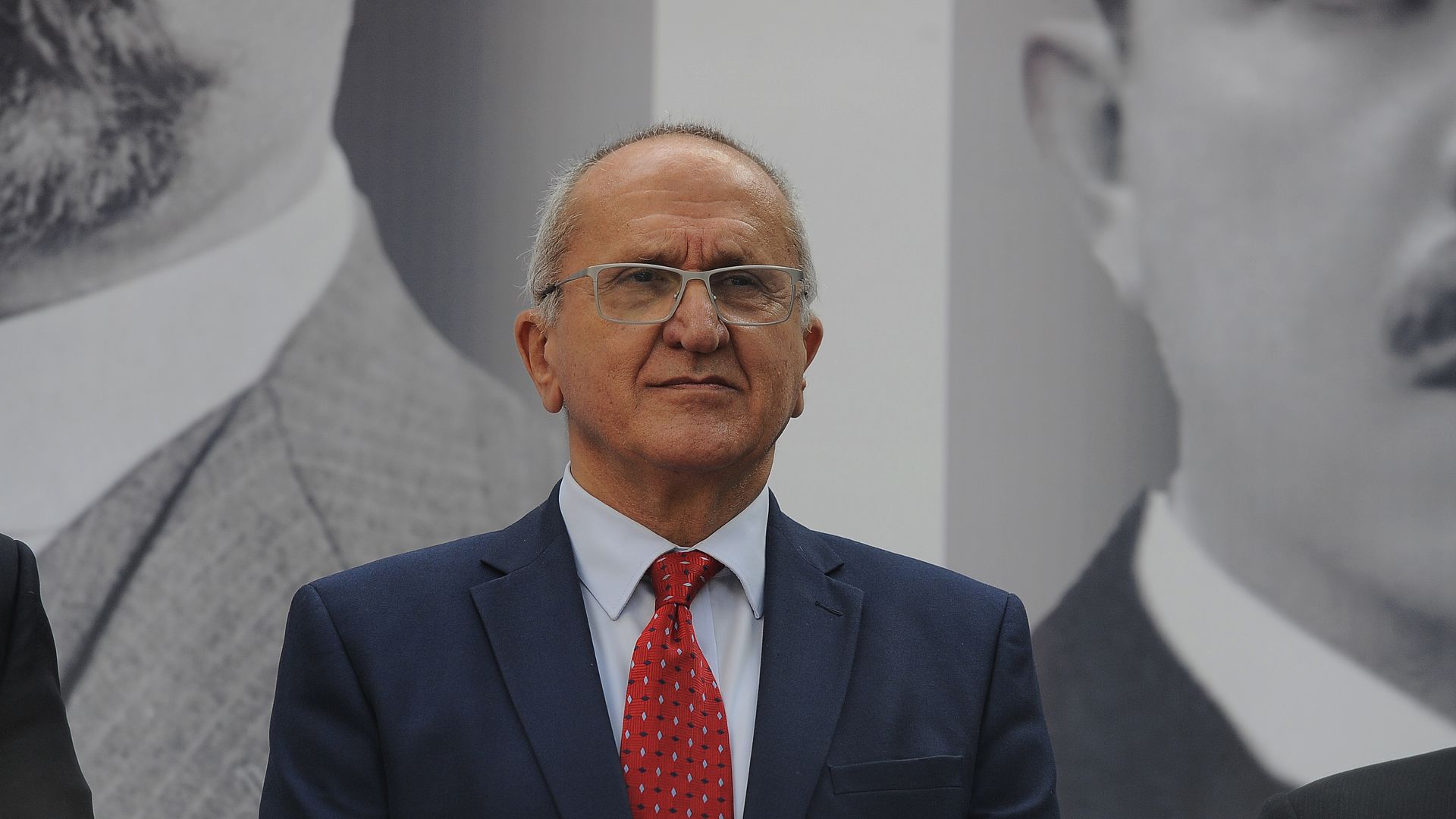 A top Mexican trade negotiator traveled to Washington on Sunday to push back against U.S. officials for allegedly blindsiding Mexico with a provision to designate labor monitors as part of the U.S.-Mexico-Canada Agreement (USMCA), the Washington Post reports.
The big picture: House Democrats came out in support of the USMCA last week after successfully negotiating a mechanism to ensure the enforcement of labor standards in Mexico, which had been a sticking point during trade talks. Mexico had claimed during negotiations that foreign labor inspectors would violate its sovereignty, and the three countries had instead settled on three-person panels to resolve labor disputes.
Legislation scheduled to be voted on in the House next week, however, includes a provision to appoint up to five attachés to monitor Mexico's labor conditions.
Jesús Seade, Mexico's undersecretary for North America in the Foreign Ministry, told reporters Saturday that the plan was "never mentioned to Mexico — never. And, of course, we don't agree."
Between the lines: Mexico and the U.S. depend on one another for trade. Mexico's government has been strongly in favor of revamping NAFTA, with the Mexican Senate overwhelmingly voting in favor of the new deal Thursday.
The labor issue has since erupted into a political controversy, however, with some Mexican officials now questioning what they had signed up to.
Critics accused Seade of being careless during final negotiations with the U.S., according to the Post.
Go deeper: Business groups express growing dissatisfaction with USMCA compromise
Go deeper