Scottish leader says U.K. election results are mandate for independence referendum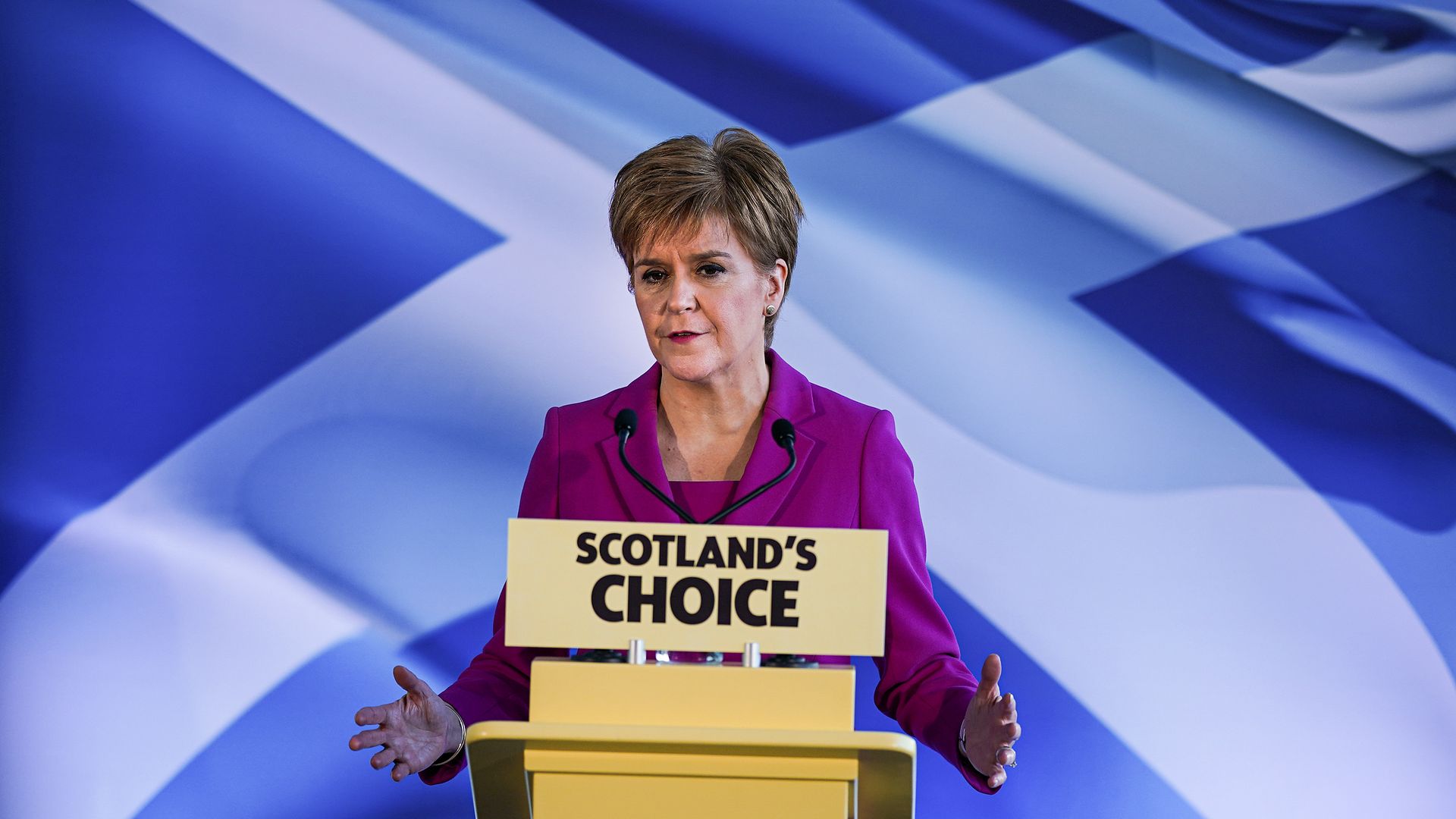 Scotland's First Minister Nicola Sturgeon warned on the BBC's Andrew Marr Show Sunday that the results of the U.K. election — which saw her Scottish Nationalist Party win 48 out of 59 Scottish seats in Parliament — mean Prime Minister Boris Johnson cannot ignore her requests for another independence referendum.
The big picture: Johnson and his Conservative Party are opposed to Scottish independence, a movement that Sturgeon has continued to champion even after it was defeated by 10% in a 2014 referendum.
Brexit, which the majority of Scottish voters oppose, has driven a wedge between Scotland and the rest of the United Kingdom, invigorating calls for another independence referendum as the U.K. prepares to leave the European Union on Jan. 31.
Because the Conservatives won a huge majority in Friday's election, however, Johnson's government is under no obligation to take up Sturgeon's request, as the BBC's Andrew Marr pointed out.
Sturgeon countered that it would be "fundamentally not democratic" for Johnson to ignore her, noting that the Conservatives lost seven of their 13 Scottish seats while standing on a platform opposed to independence.
"It's a fundamental point of democracy — you can't hold Scotland in the union against its will," Sturgeon argued. "You can't lock us in a cupboard and turn the key and hope everything goes away. ... [I]f Boris Johnson is confident in the case for the union then he should be confident enough to make that case and allow people to decide."
Go deeper