Britain remade by Boris Johnson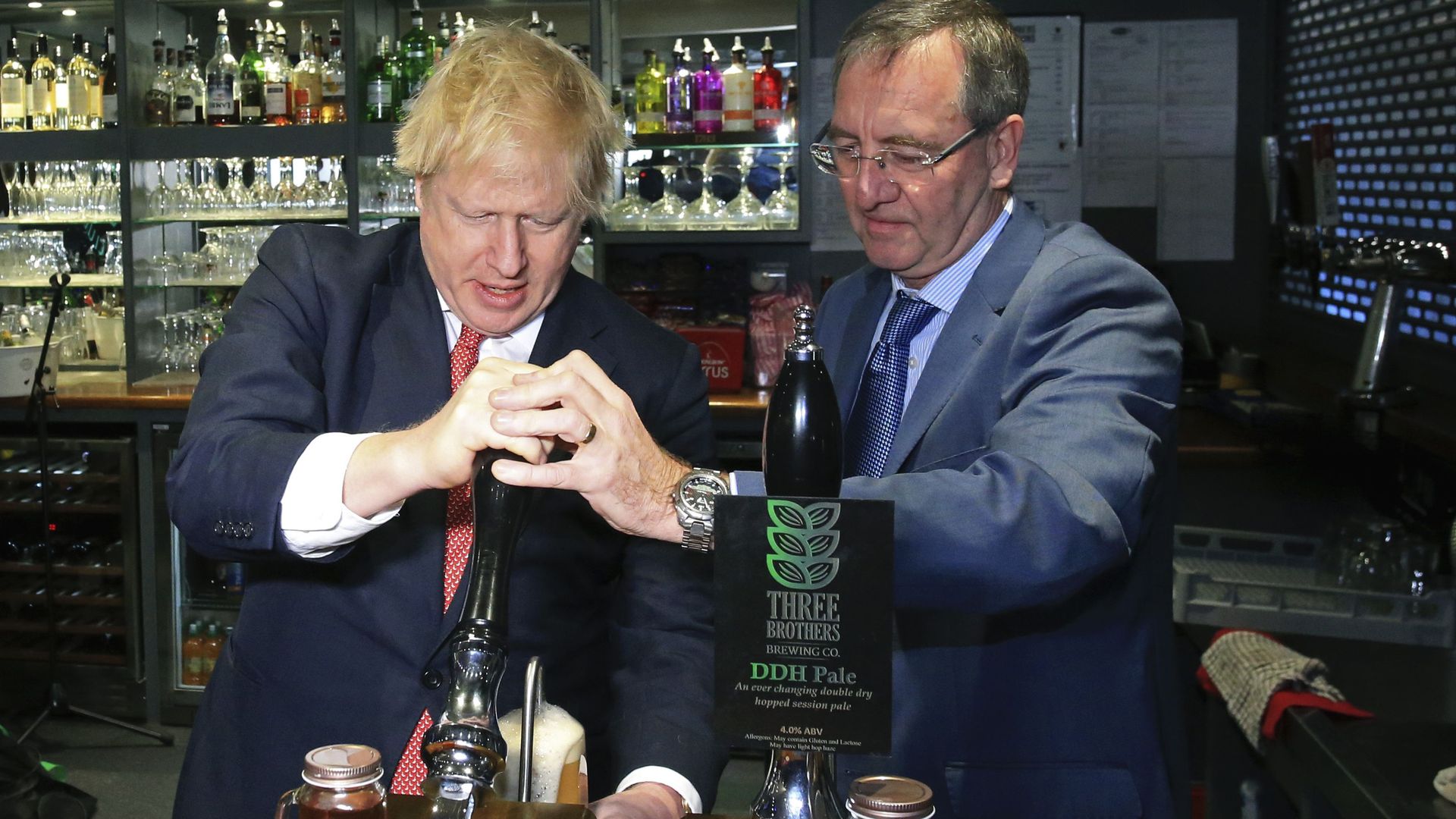 Prime Minister Boris Johnson's landslide erased Britain's political map and upended its economy, The Atlantic's London-based Tom McTague writes on a stunning election with global echoes.
Why it matters: "[L]ess than four years ago, Johnson was still London's mayor and undecided about whether to back Leave or Remain ... and Britain's economy was among the most dynamic in Europe," McTague writes.
The impact: "The Britain built by Tony Blair is gone, fatally undermined by David Cameron's Brexit referendum and now swept away in a provincial tide of support for Boris Johnson's Conservatives."
The bottom line: McTague calls it "a remarkable story of political change brought about by voters and politicians — and one politician in particular."
"In the space of six months, [Boris] has inherited a political disaster and turned it into a political triumph."
But, like with President Trump in America, "Brexit was a wave whose currents already existed before 2016, caused by economic and demographic changes."
Go deeper