The U.K. election's warning for U.S. Democrats in 2020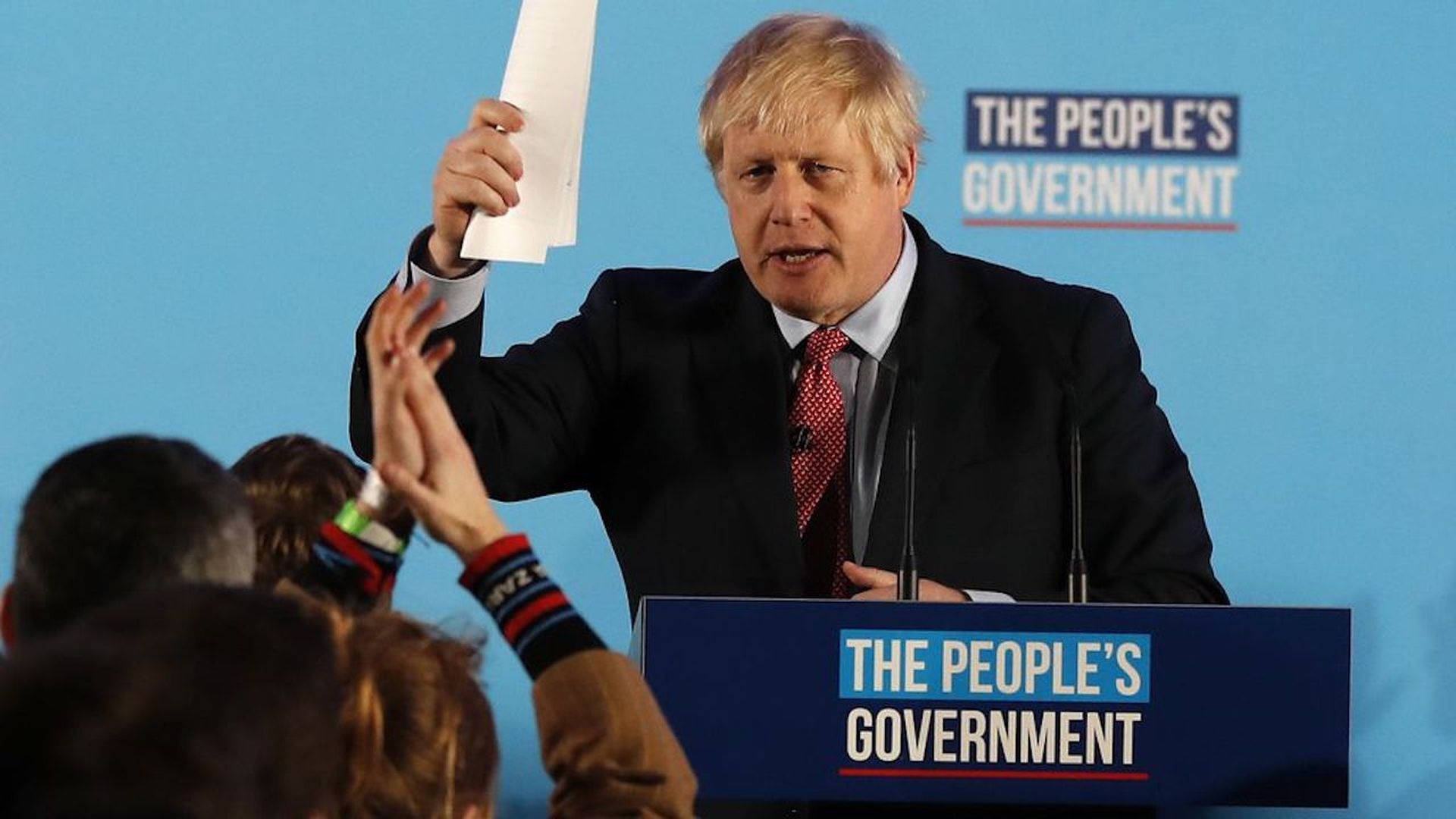 If the U.K.'s Brexit vote foreshadowed Donald Trump's victory in 2016, yesterday's landslide for Boris Johnson could be a warning sign for America's liberal Democrats in 2020.
Why it matters: It's a reminder that mainstream voters hesitate to embrace radical change. And voters who are uneasy about an incumbent won't necessarily choose the opposition party if they don't like its leaders.
Being there: Big-screen TVs carried live election results from the BBC last night at a watch party at the British Embassy on Massachusetts Avenue, as waiters passed around fish and chips and champagne. 
Charge d'affaires Michael Tatham — a new ambassador hasn't been named — welcomed guests who included RNC Chair Ronna McDaniel and some Trump White House officials.
Tatham joked that he's asked so regularly whether things are more tumultuous in Britain or America, he has a pat answer: The U.K. gets a five-hour head start every day, but "by lunchtime the U.S. has generally caught up."
Go deeper:
Go deeper