What I'm driving: The top contenders for 2020 North American vehicle of the year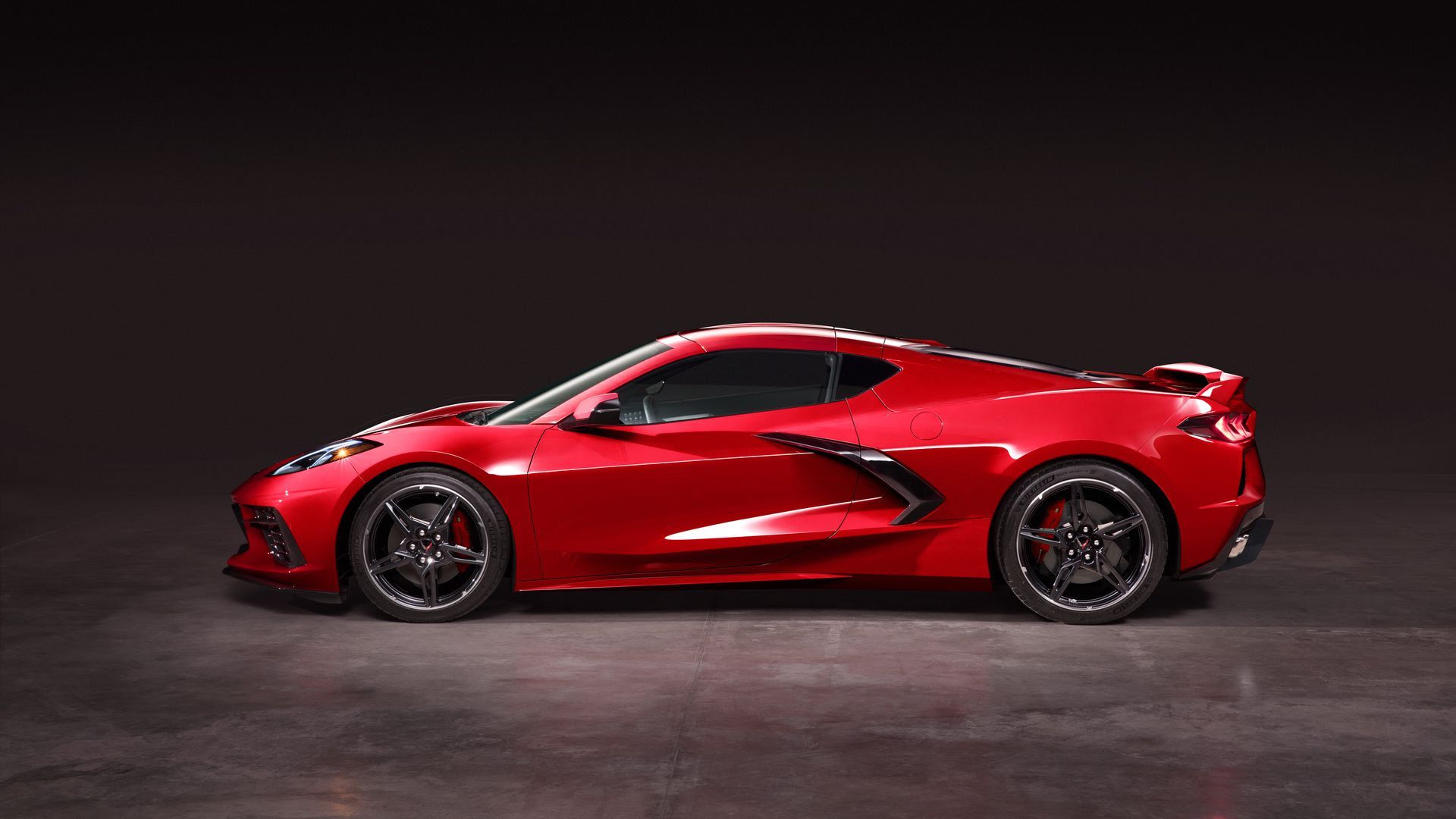 In the next week, I and 49 other journalists must cast our final ballots for the 2020 North American car, truck and utility vehicle of the year.
Why it matters: I am trying to squeeze in extra seat time in the nine finalists that were announced in November, and my driveway has been extra crowded lately.
Here are some quick impressions of the top contenders, in no particular order:
Cars:
Chevrolet Corvette: The new mid-engine design provides stunning supercar performance in a $60,000 package, a fraction of European competitors.
Toyota Supra: A BMW Z4 wrapped in a Toyota suit. It's loads of fun to drive, but at roughly $50,000, it's similarly priced to the BMW.
Hyundai Sonata: Like the Corvette, it's a value story. Even the entry-level model, at $23,400, comes loaded with standard safety and driver-assistance features.
Trucks:
Ford Ranger: At $24,400–$36,500, the midsize pickup fills an important gap as trucks like the F-150 have gotten too pricey for ordinary folks.
Jeep Gladiator: A captivating midsize pickup based on the iconic Jeep Wrangler, but fully loaded, the price can climb above $50,000.
Ram Heavy Duty pickup: Ram 1500 was last year's winner, and the Heavy Duty is a super-sized version of that winning formula.
Utilities:
Kia Telluride: Stylish and roomy, the three-row family hauler feels like a luxury SUV without the high price tag ($31,690–$43,490).
Hyundai Palisade: Sharing a platform with Telluride, it offers more standard equipment, like a push-button gear selector and paddle shifters.
Worth noting: We judge vehicles against competitors in their respective segments; not against each other.
Go deeper:
Go deeper