U.S. and China reach "phase one" trade deal to avert December tariffs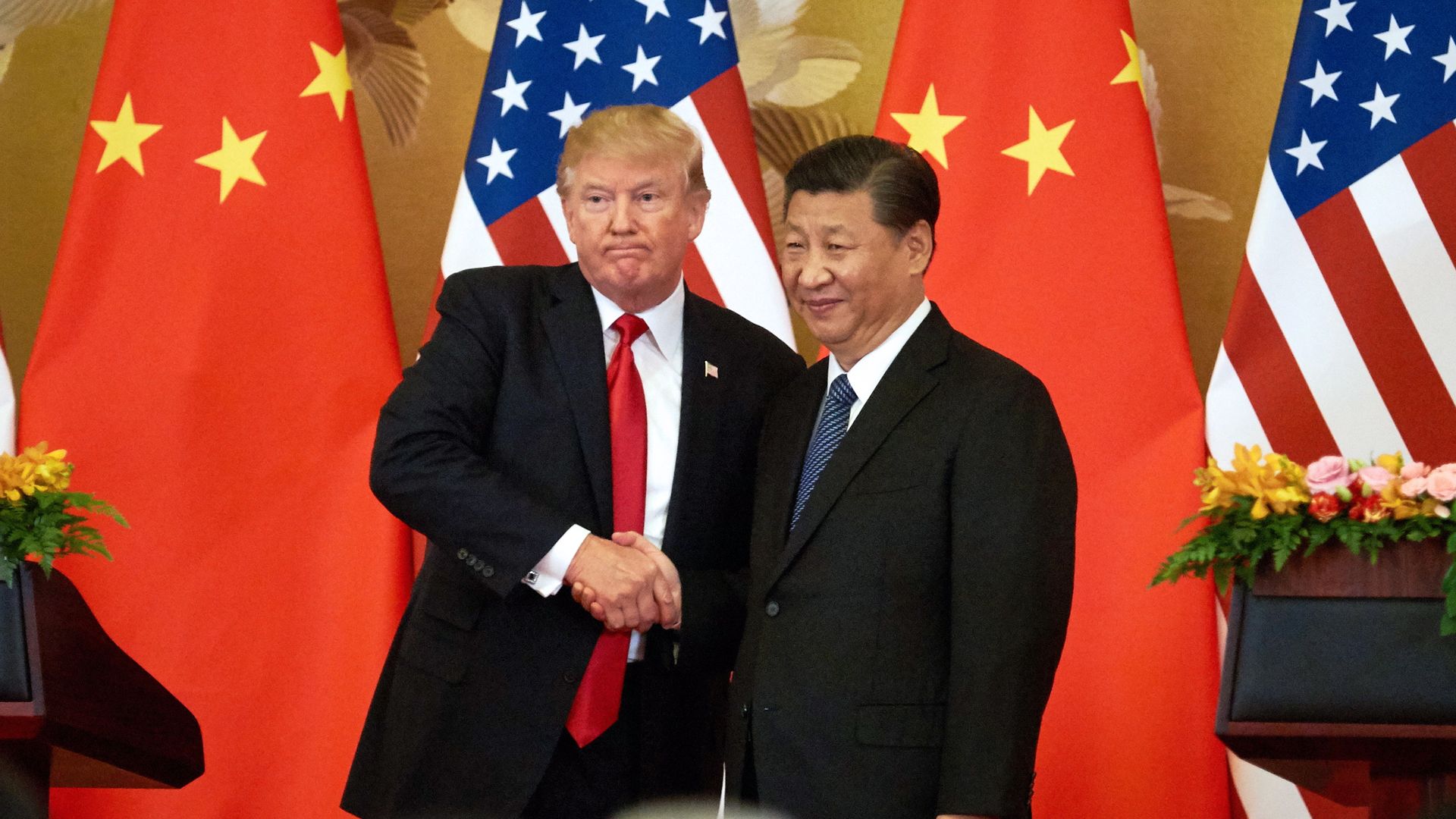 The U.S. and China agreed to a "phase one" trade deal on Friday, which President Trump touted in a series of tweets.
The state of play: The deal averts a new round of tariffs scheduled to go into effect on Dec. 15, and a Chinese official said that the U.S. would reduce its tariffs on Chinese goods in stages, per Bloomberg. The deal includes an agreement from China to increase imports from the U.S. and purchase agricultural goods.
Sunday's tariffs on $160 billion of Chinese imports would have directly affected consumer goods such as cell phones, laptops, video game consoles and toys.
The president, who called the deal "amazing," also said that he would "begin negotiations on the Phase Two Deal immediately, rather than waiting until after the 2020 Election."
Our thought bubble, via Axios' Dan Primack: This is Trump trying to save face. The deal seems to basically be an agriculture purchase agreement — and does little to address the core issues that the president supposedly cares about.
China wanted and needed to purchase the agricultural goods anyway.
The dropped December tariffs also don't really have an impact on American consumers during the holiday season, as those goods have already been imported.
The big picture: The 17-month U.S.-China trade war has lacked significant breakthroughs, causing major market uncertainty and hammering the U.S. manufacturing industry.
Recent data, however, has shown China's economy is also taking a hit, giving Beijing extra incentive to strike a deal that would delay the December tariffs.
Between the lines: Optimism for a trade war reprieve was low in the wake of Trump's suggestion earlier this month that he "liked the idea" of waiting until after the 2020 election to strike a deal with China.
A source close to Trump's negotiating team also told Axios' Jonathan Swan that the China deal had been stalled as a result of legislation from Congress expressing support for anti-government protestors in Hong Kong, which infuriated Beijing.
Go deeper: The trade war is working — kind of
Go deeper