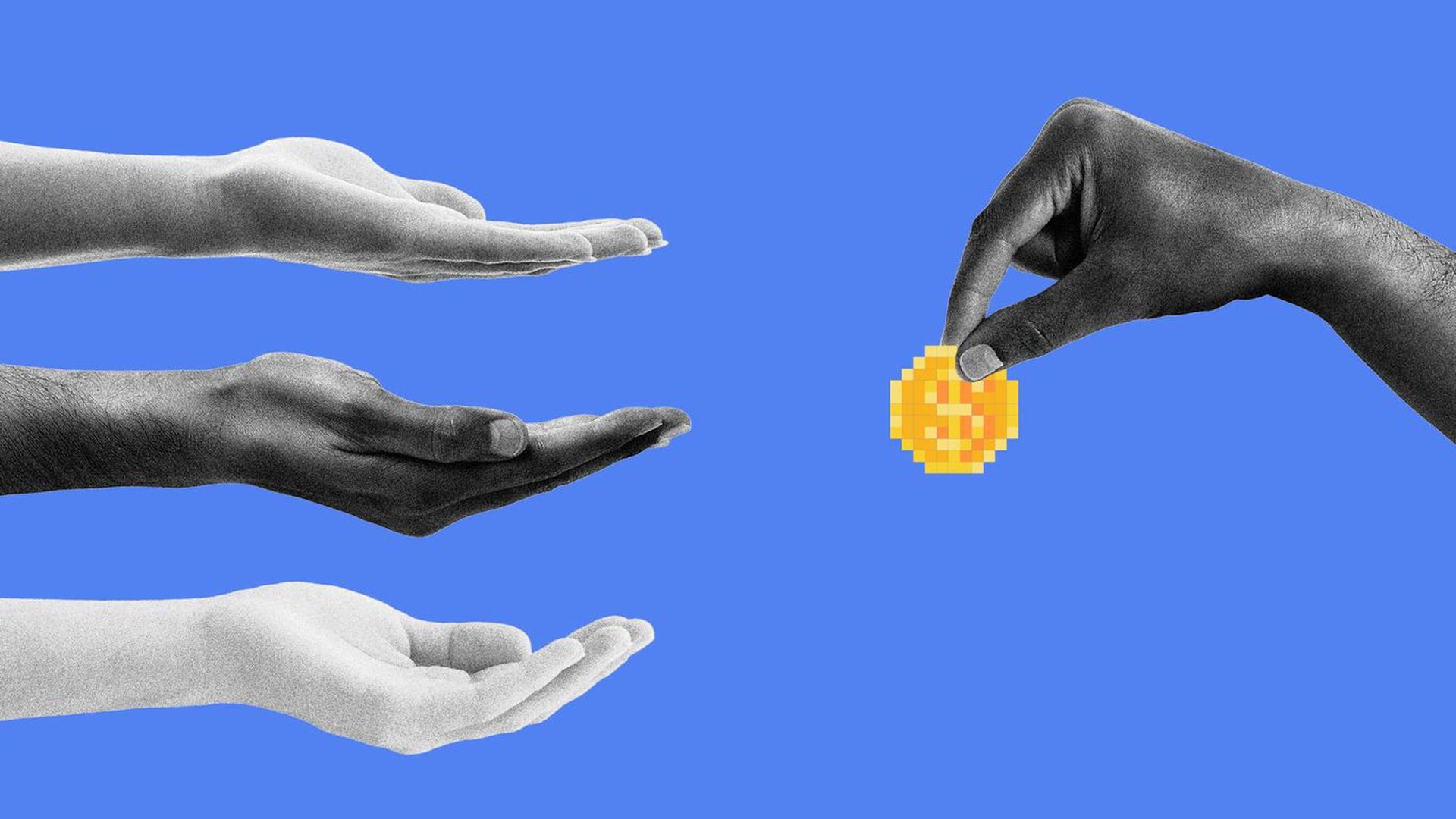 Wishing your friends a happy birthday on social media now comes with a side of guilt.
Why it matters: "Tech is making it easier to stick a virtual hand out ... for tips and gifts you might not have planned to give," reports USA Today's Edward C. Baig.
On Facebook, more birthday humans are soliciting donations for their charities of choice.
Doing nothing comes with a pang of guilt: "It seems odd to transform birthday greetings into a transactional event," one Facebook user told Baig.
This guilt trap carries over into the physical world, Baig notes.
New point-of-sale tech has created the moment when a barista swivels an iPad around and gives you the option of tipping 18%, 20% or 25%.
Now you have to make a quick decision on whether you want to tip as the barista and the person behind you in line stare you down.
The big picture: Facebook is leaning into the giving aspect of its platform, Axios' Erica Pandey reports.
The site has nixed transaction fees on donations and established a $50 million fund to match gifts.
In the first year that Facebook added the feature, users raised more than $300 million.
Between the lines: It's getting increasingly easy to spend money on social media platforms.
The platforms are getting smarter about targeted ads and adding functions that let you shop without even leaving the app.
The bottom line: There are far worse ways to spend your pocket change than charitable gifts and tips.
Go deeper:
Go deeper