Highlights from actress Olivia Wilde's interview with Nancy Pelosi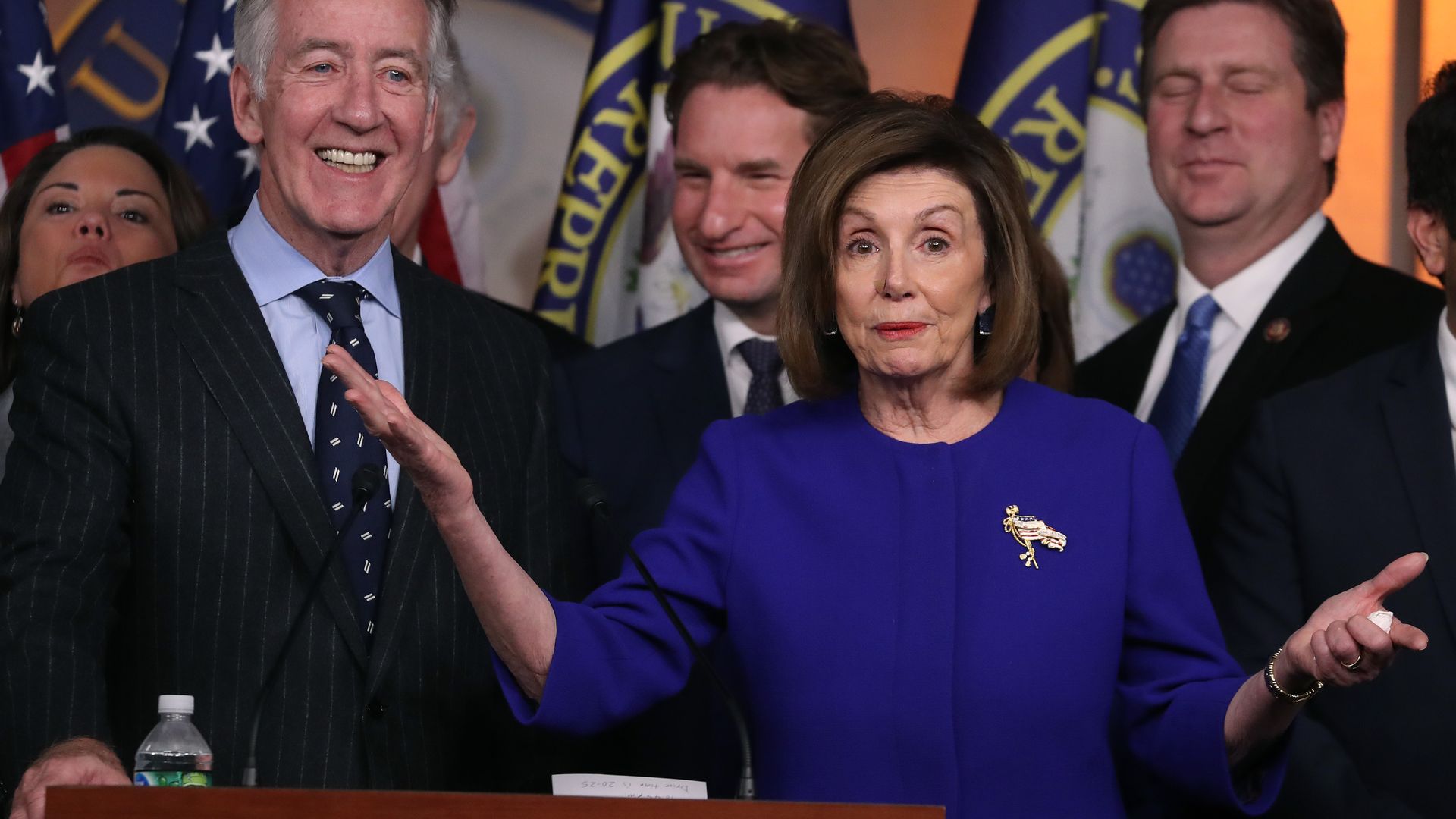 House Speaker Nancy Pelosi said she believes Hollywood and the media helped Donald Trump become president "and that is really a sad thing," in a new interview with actress and director Olivia Wilde in the Hollywood Reporter.
The state of play: Pelosi is expected to bring a vote on impeachment to the House floor.
Highlights:
Pelosi called out the press in amplifying Trump: "I've said to many of my friends in the press, 'You're accomplices, whether you want to be or not,' [and they say,] 'If he's saying it, then it's news.' I don't think it's news, but it monopolizes the airwaves. So there is a lot of responsibility to go around in terms of the creation of whatever that is in the White House."
On women in leadership roles: "I would never — nor did I ever when I ran for speaker — ask anybody to vote for me because we should have a woman speaker. That is the worst thing I could say. Someone running for president has to show why they would be best — if they happen to be a woman, that is an enhancement, but people just want to know what your strength is, how you believe that you could do a better job than any other person."
Celebrity endorsements: "[W]hether it's Hollywood or sports or whatever it is, [celebrity endorsements] are valuable in that they attract to the idea that there is an election and that people should be involved."
Go deeper:
Go deeper