Led by Apple, the wearables market has doubled since last year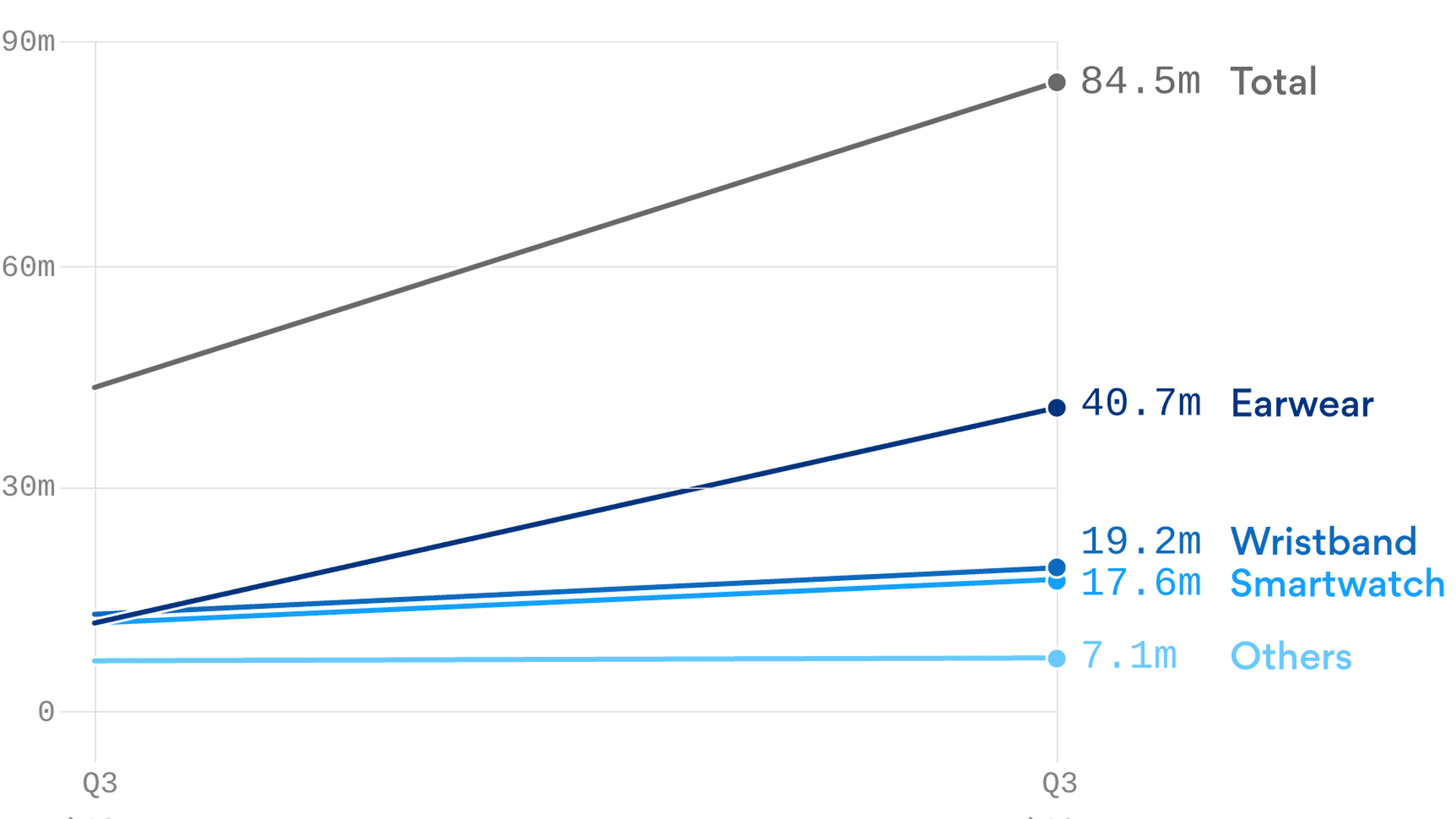 The market for wearables — from smartwatches to souped-up headphones — is surging. Last quarter, sales rose 96% from a year earlier, per IDC.
Why it matters: The market is shifting from a niche to the mainstream at a time where smartphone growth is slowing.
Apple led the way, thanks to the Apple Watch and AirPods. It sold 29.5 million wearables, up from 10 million in the same quarter a year earlier. Apple was followed by Xiaomi, Samsung, Huawei and Fitbit.
By category, smart earwear led the way, with shipments of 40.7 million devices, up from 11.9 million in the third quarter of last year.
What they're saying:
"The rise of smart assistants in the home and on the phone has led to an increased demand for wearables that have the ability to connect with these assistants. With multiple form factors and the inclusion of smart assistants, the wearables market is well on its way to becoming a mass market device category rather than one that primarily caters to health and fitness."
—
Jitesh Ubrani
, IDC research manager.
Go deeper: Apple "research" app brings health data to the upscale masses
Go deeper