Championship weekend clarifies football's final four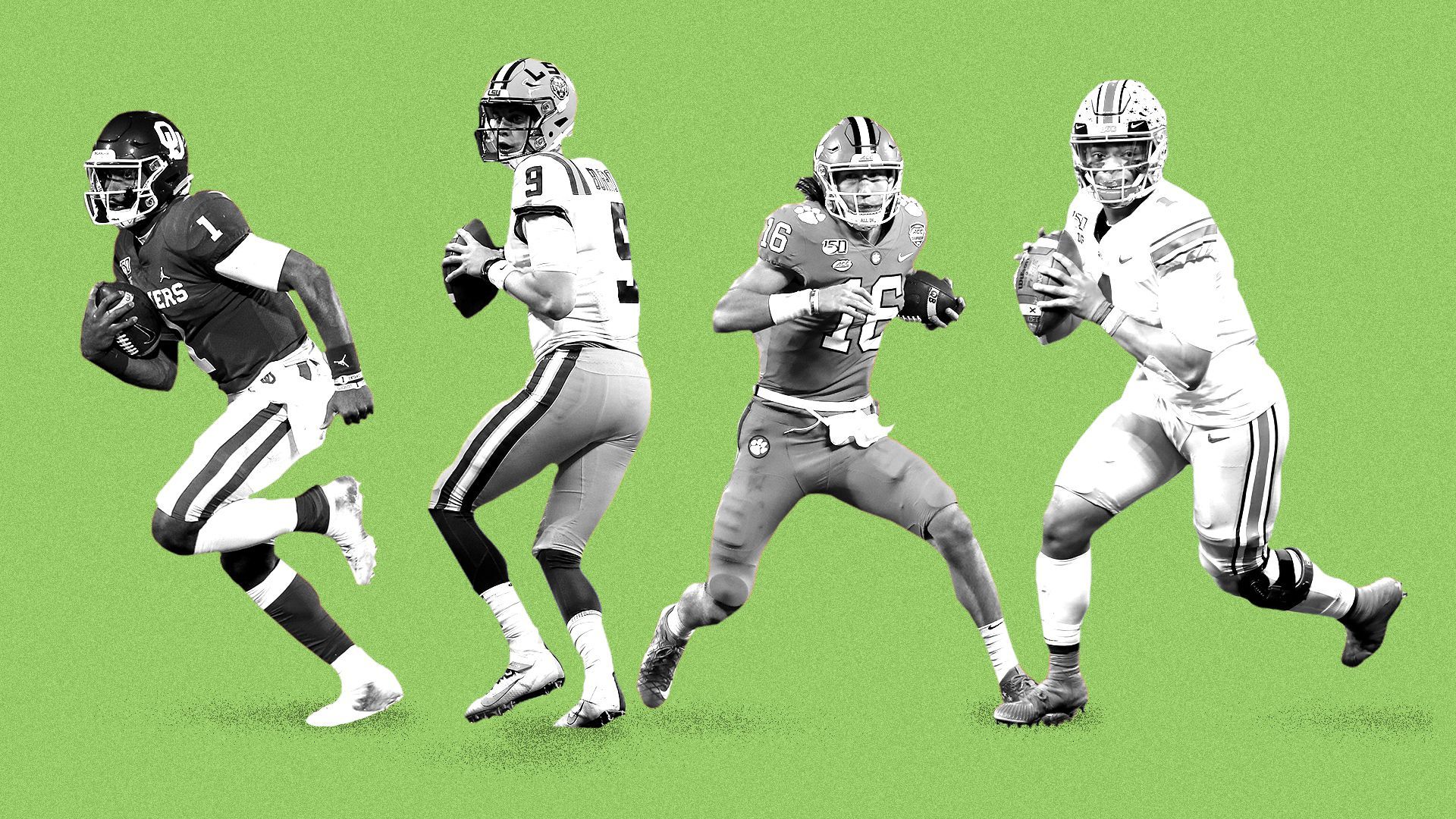 After three-plus months of chaos, championship weekend brought clarity to the top of college football, and delivered two semifinal matchups that are, at least stylistically, about as good as it gets.
The playoffs: No. 1 LSU vs. No. 4 Oklahoma (+9.5): The Tigers and Sooners have the top two offenses in the country. No. 2 Ohio State vs. No. 3 Clemson (-2.5): The Buckeyes and Tigers have the top two defenses in the country.
The debate: With no other one-loss teams in the top 10, this year's picks feel immune to controversy. In fact, the only thing truly worth debating is whether the committee got the No. 1 seed right, which matters more than usual because of the clear drop-off from the top three teams to No. 4 Oklahoma.
LSU reclaimed the top spot after steamrolling Georgia in the SEC title game, 37-10. They emerged undefeated from the country's toughest division and beat five AP top-10 teams, tied for the most ever in the AP Poll era (1936-present).
Ohio State overcame a slow start to beat Wisconsin, 34-21, in the Big Ten title game. While LSU has a more impressive resume, basically every well-known computer ranking favors the Buckeyes (top team in SP+, Sagarin ratings, Massey ratings, Colley matrix, etc.)
What to watch:
The year of the transfer: In addition to being the top three Heisman contenders, LSU's Joe Burrow, Ohio State's Justin Fields and Oklahoma's Jalen Hurts are also all transfers, with Burrow having transferred from Ohio State. Pretty nuts storyline if he beats them in the title game.
The next two No. 1's: In the Ohio State-Clemson game, we could see the potential top pick in the 2020 draft (Buckeyes DE Chase Young) trying to chase down the potential top pick in the 2021 draft (Tigers QB Trevor Lawrence).
The curse of the top seed: The Sooners may be underdogs, but the No. 4 seed has more titles in the past five years (two) than the No. 1 seeds (0).
Prepare for points: All four playoff teams rank in the top seven in the country in scoring offense.
Go deeper: 42 protesters charged over Harvard-Yale football game sit-in
Go deeper