The techlash zeroes in on Amazon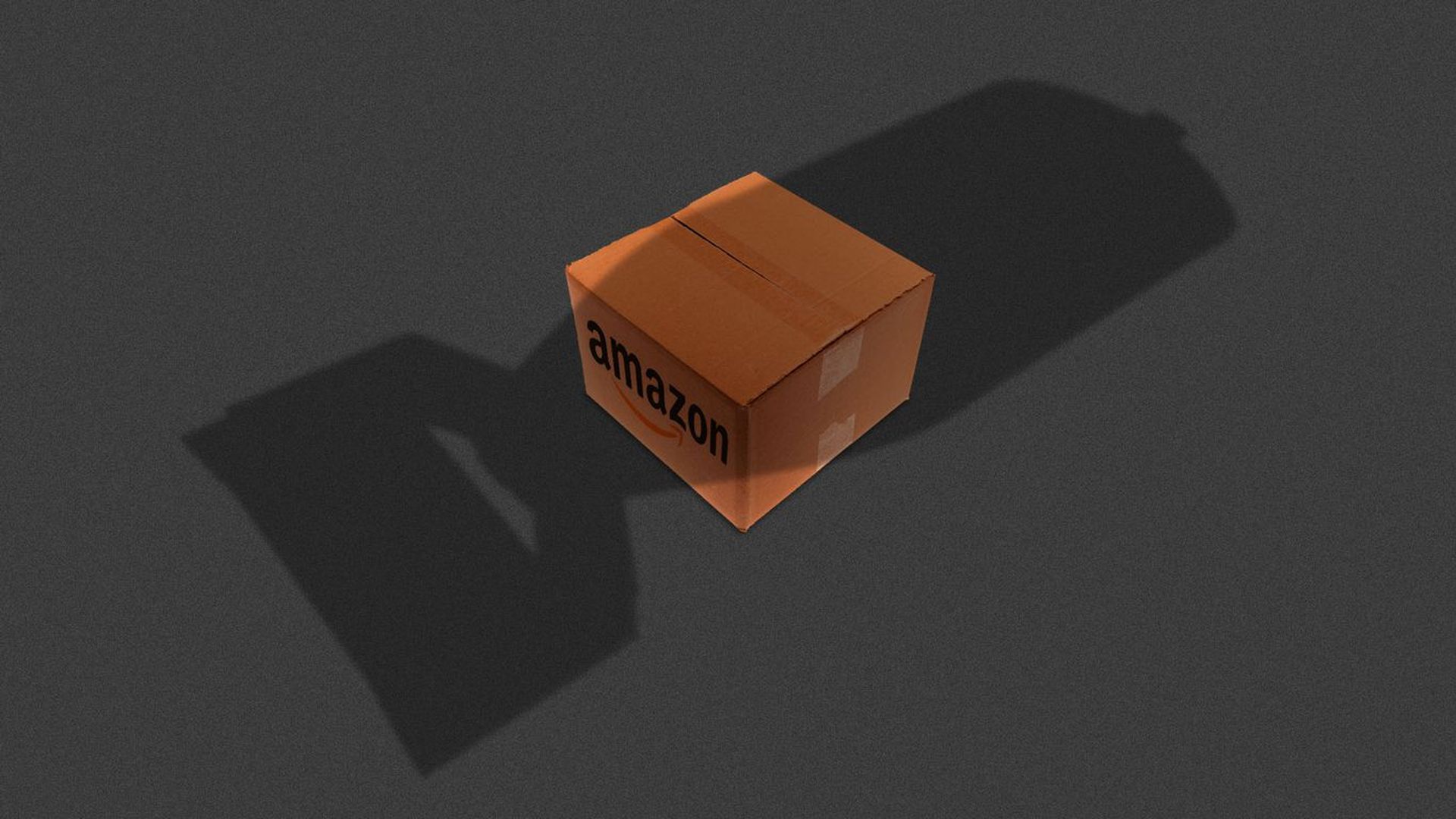 On the big shopping days of the year — Black Friday, Cyber Monday and, of course, Prime Day — Amazon once shined with its hyper-efficient apparatus for commerce on full display.
No more. Heightened scrutiny of the consequences of its bigness is beginning to supplant the glowing coverage of its success.
What's happening: Last week, during the kickoff of the holiday shopping frenzy, three big stories about Amazon revealed the human toll of its speedy delivery push.
A blockbuster investigation from Reveal dug up records from 23 Amazon warehouses and found that the injury rate was "9.6 serious injuries per 100 full-time workers in 2018, compared with an industry average that year of 4." An Amazon spokesperson told Reveal that its injury rates are high because the company is aggressive about recording these incidents.

Reveal's deep dive also found that officials in Indiana "quietly absolved Amazon of responsibility" in a worker death case while in the middle of the bidding process for HQ2.

Gizmodo got internal documents from Amazon's Staten Island warehouse, one of the newest ones, and discovered that injury rates there are more than three times the industry average.

Amazon says, "It's inaccurate to say that Amazon fulfillment centers are unsafe and efforts to paint our workplace as such based solely on the number of injury recordings is misleading given the size of our workforce."

And an NBC story featured accounts from Amazon delivery drivers who said they were overworked or driving without credentials. "Those are close calls every single day, worrying you're going to hit a car or a person," Ami Swerdlick, a former delivery driver, told NBC.

"Amazon operates a safe delivery network and to state otherwise is simply not true," the company says.
Compare those stories to years past...
During the 2018 holiday shopping season, the New York Times wrote about how when it comes to last-minute purchases, customers only trust Amazon. "[I]ts dominance is never more pronounced than in the nail-biter last-minute sprint before Christmas," the Times wrote.
And six years ago, when Amazon CEO Jeff Bezos was interviewed on CBS' 60 Minutes about drone delivery, the company was given an even glossier treatment. "If there is such a thing as Santa's workshop, this would be it," the show said of an Amazon fulfillment center.
The big picture: A perfect storm of trends is working against Amazon.
Amazon is getting more powerful. As e-commerce takes a bigger piece of the retail pie, Amazon remains the dominant player. This past Monday was Amazon's biggest sales day ever. And the company delivers products three days faster than the average competitor, per Supply Chain Dive.
There's a growing backlash against all Big Tech. The other tech giants — Google, Facebook, Apple — are facing increasing scrutiny. Among them, Amazon is the No. 1 company called out by 2020 candidates.
And within the techlash, there's a growing focus on how tech giants harm workers and cities. Stories from Amazon's warehouses fit right into that narrative.
But, but, but: It's not likely the bad PR Amazon is amassing for its fulfillment centers will significantly dent its profits, experts say.
"There is substantial consumer dissonance when it comes to linking outrage with actual change in consumer behavior," says Scott Galloway, a professor at NYU's Stern School of Business. "People want convenience at the best value. They will, however, elect people to, hopefully, address these issues."
On top of that, "Amazon has been steadily replacing people power with technology," Ryan Hamilton of Emory University says. "If the number of human workers doing these jobs decreases, so will the injuries associated with those jobs. Robots don't get injured sorting packages."
Go deeper:
Go deeper