Giuliani visits Ukraine to meet with prosecutors at heart of impeachment inquiry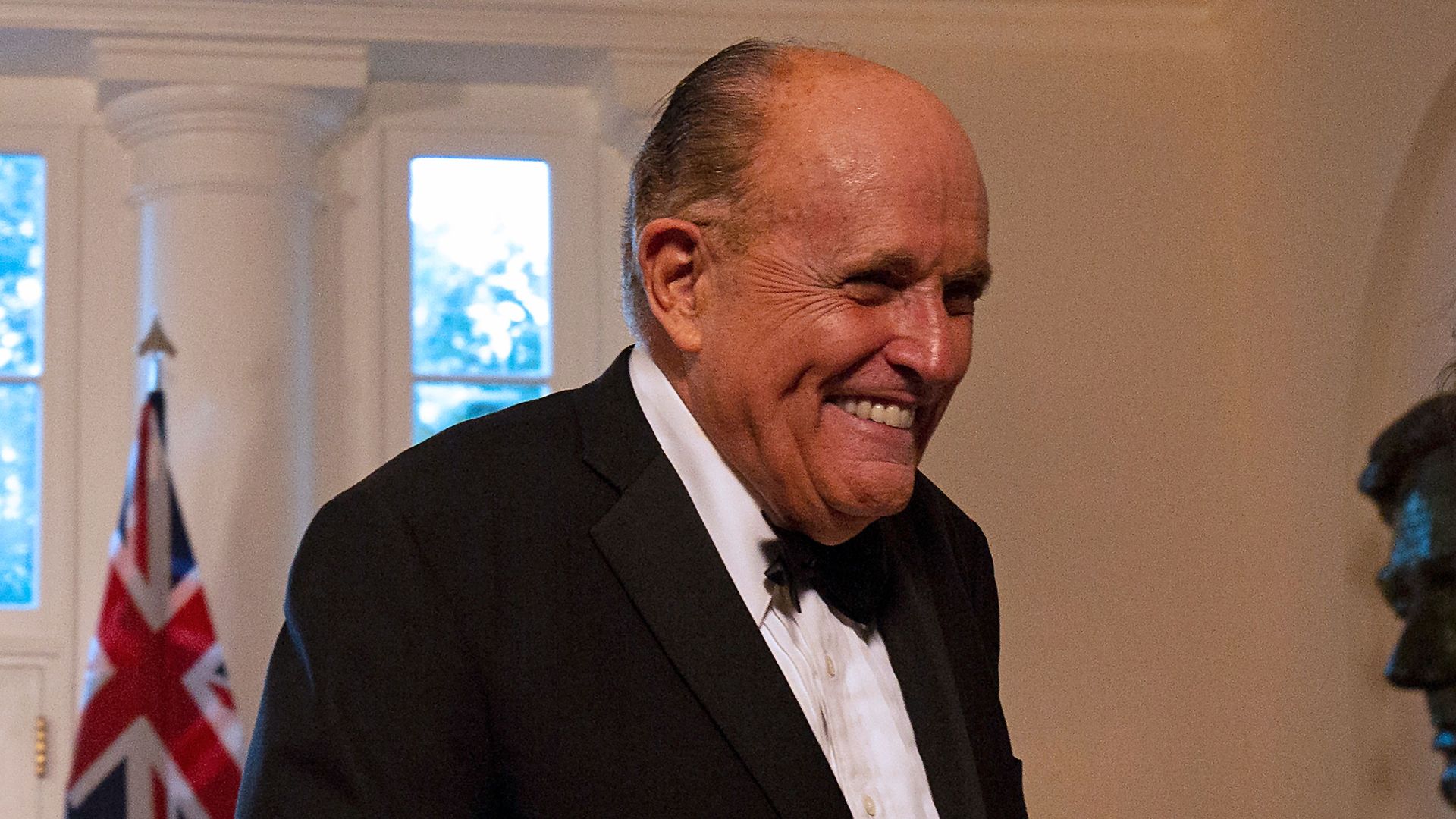 President Trump's personal attorney Rudy Giuliani traveled to Ukraine and Hungary this week in order to meet with the same former Ukrainian prosecutors whose unsubstantiated claims about Joe Biden and his son helped set off the impeachment inquiry, the New York Times reports.
The big picture: The overtures to Yuri Lutsenko, Viktor Shokin and Kostiantyn Kulyk — all of whom have faced allegations of corruption — are part of an effort to solicit new information that Giuliani hopes will undercut the impeachment proceedings, according to the Times.
The Times also reports that Giuliani is using the trip to help produce more episodes of a documentary series marketed as an alternative to Democrats' impeachment narrative on One America News, a pro-Trump media outlet.
Between the lines: The news of Giuliani's trip follows reports from the Times and the Washington Post that he was pursuing thousands of dollars in business from Ukrainian officials — including Lutsenko — in the same months he was attempting to unearth damaging information about Trump's political rivals.
In addition to facing impeachment scrutiny, Giuliani and his associates are being investigated by prosecutors from the Southern District of New York, who are reportedly considering a wide array of charges ranging from unregistered foreign lobbying to fraud to money laundering.
What they're saying: A spokesman for the U.S. Embassy in Budapest confirmed to the Times that Giuliani had dinner there Tuesday night with the ambassador.
Giuliani did not immediately respond to a comment from Axios. To the Times, he rejected the notion that continuing to pursue missions in Ukraine was risky in light of the impeachment inquiry and New York investigation.
"If S.D.N.Y. leaks and Democrats' threats stopped me, then I should find a new profession," he texted.
Go deeper: Giuliani pursued business in Ukraine while seeking to dig up dirt on Trump's rivals
Go deeper