Republican candidate says Democrats should be hanged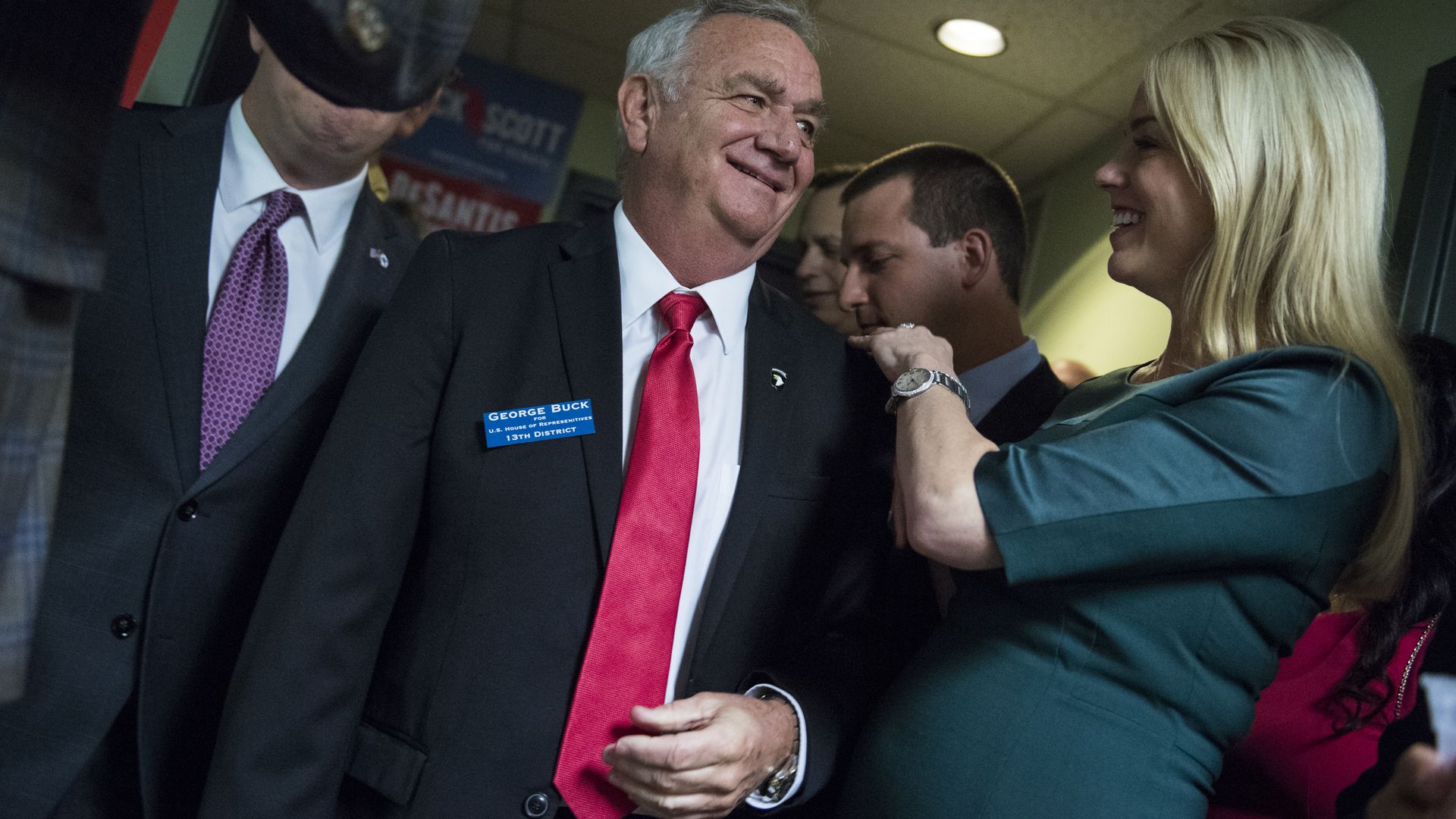 The National Republican Congressional Committee is dropping George Buck, a candidate for Florida's 13th Congressional District, from its recruitment program after a fundraising email sent over the candidate's signature said Democratic members of Congress should be executed, according to Politico's Jake Sherman.
The big picture: The Nov. 26 email falsely accused Rep. Ilhan Omar (D-Minn.) of working for the country of Qatar and should be punished, the Tampa Bay Times reports. "We should hang these traitors where they stand," the email reads.
Details: The email also spotlights Rep. Charlie Crist — Buck's incumbent opponent — as well as House Speaker Nancy Pelosi and Reps. Alexandria Ocasio-Cortez (D-N.Y.), Ayanna Pressley (D-Mass.) and Rashida Tlaib (D-Mich.).
What he's saying: "That was not me. I did not see that. I would never talk like that," Buck initially told the Times.
He followed the comment with a statement that included the constitutional definition of and the federal punishment for treason.
"Anyone who commits treason against the United States should be tried to the full extent of the law," Buck said.
What they're saying: "There is no room for this kind of inflammatory rhetoric in either political party. No one should ever condone a candidate's call for violence," Pinellas County GOP chairman Todd Jennings posted on Facebook.
Go deeper:
Go deeper