Trump kicks cease-fire curveball into potential Taliban peace talks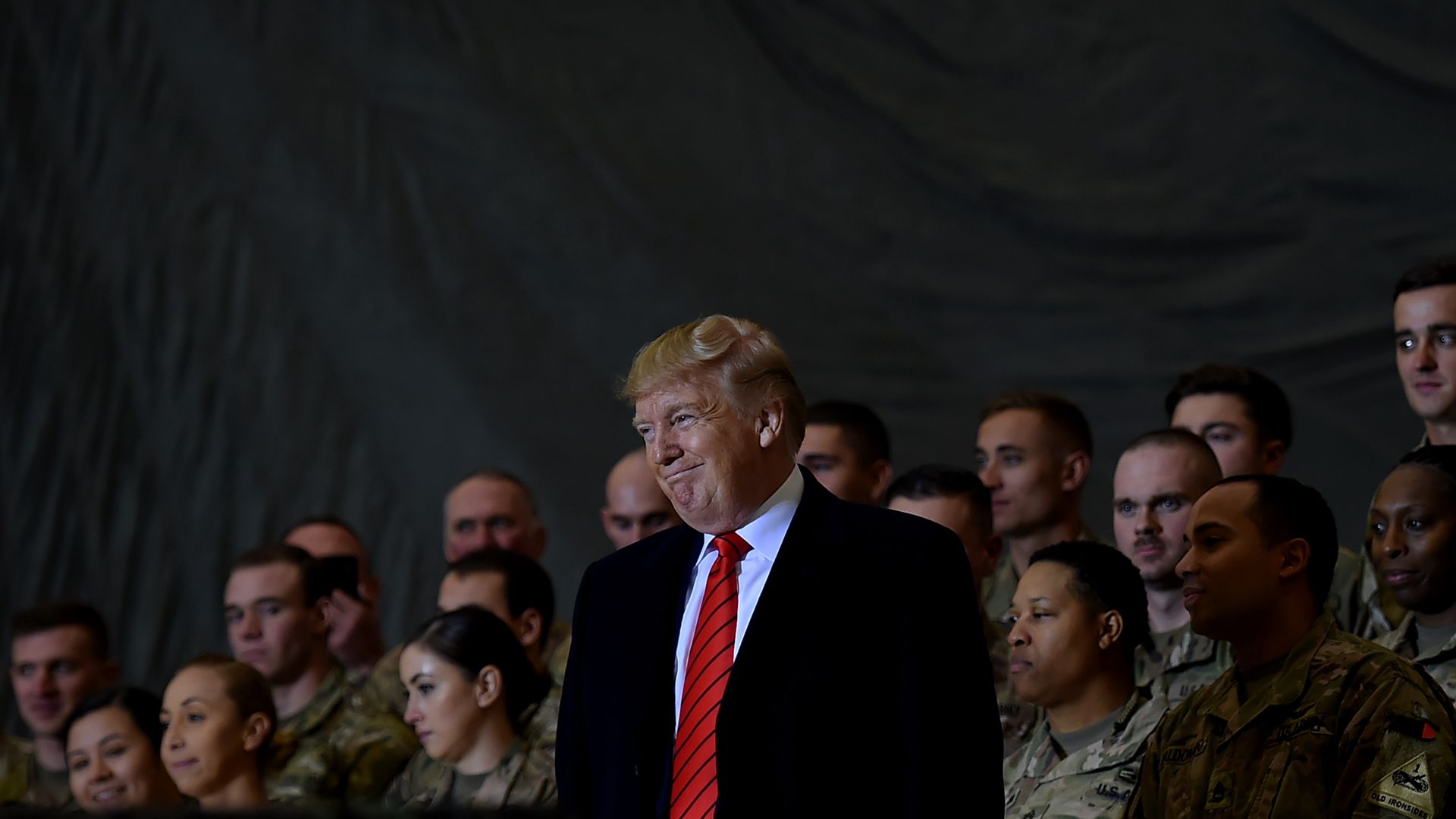 President Trump's Thanksgiving declaration that the U.S. has relaunched peace talks with the Taliban apparently caught the Taliban by surprise, the New York Times reports.
The big picture: Trump's stated belief that the group now wants a cease-fire exceeds the terms of the Afghan peace plan that both countries were prepared to sign in September.
Neither the Taliban nor the Afghan government indicated on Friday that a cease-fire is currently being discussed with the U.S., per the Washington Post.
Trump faced significant skepticism from Secretary of State Mike Pompeo and national security adviser John Bolton about whether the peace deal draft earlier this year — which did not explicitly include an agreement for a cease-fire — was strong enough for the U.S. to sign.
Where it stands: The Afghan government set ceasefire as a precondition for further peace talks with the Taliban last month, per the Post. The Taliban told the Post that the group holds "the same stance to resume the talks" since Trump abruptly suspended the negotiations in September following a deadly bombing in Kabul, Afghanistan.
Go deeper: Taliban attacks kill at least 48 in Afghanistan after U.S. peace talks fail
Go deeper