For space billionaires, their companies are their gift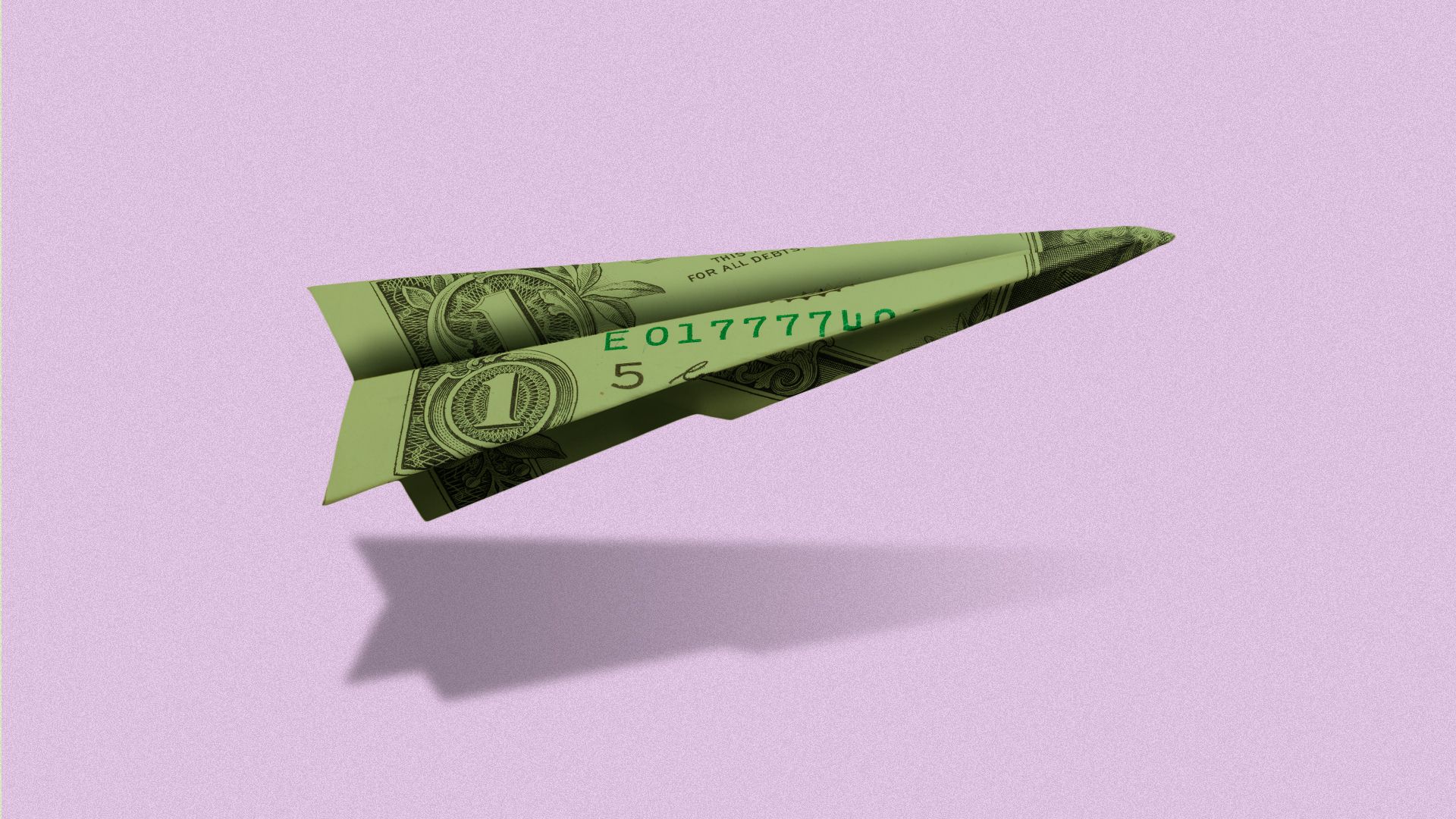 Billionaires Elon Musk and Jeff Bezos are casting the fortunes they've spent on building new rockets to help humankind escape our home planet as a far greater legacy than funding more terrestrial good deeds.
The big picture: They're reframing for-profit businesses — SpaceX and Blue Origin — in philanthropic terms.
Musk spent $100 million to get SpaceX off the ground in 2006.
On the other hand, his private charity, the Musk Foundation, started in 2001, gave away $54 million over 15 years to environmental, educational, medical and other causes, according to an analysis by The Guardian. (He has also signed the Giving Pledge.)
"We're faced with a choice: Which future do you want?" Musk said at the unveiling of SpaceX's Starship in September.
"Do you want the future where we become a space-faring civilization and are on many worlds and are out there among the stars, or one where we are forever confined to Earth?"
Bezos has reportedly funneled $1 billion a year into Blue Origin — compared with recent grants of $98.5 million focused on homelessness and education from his year-old philanthropy, the Bezos Day One Fund, that was seeded with $2 billion.
As for space travel, "I think it is important for this planet," Bezos told CBS in July.
"I think it's important for the dynamism of future generations. It is something I care deeply about. And it is something I have been thinking about all my life."
Both billionaires believe the only way for humanity to survive as a species is to go to space — to provide an insurance policy against damage to Earth, or allow harmful activities to be moved off-world.
Keep in mind: SpaceX brings in billions from government and commercial contracts, and Blue Origin is chasing after those contracts to get its launch business up and running.
The bottom line: The Bezos-and-Musk brand of philanthropy says, in effect: "My big contribution to human knowledge and understanding is my space company."
Go deeper:
Go deeper