Thanksgiving storms bring snow, heavy rain and travel chaos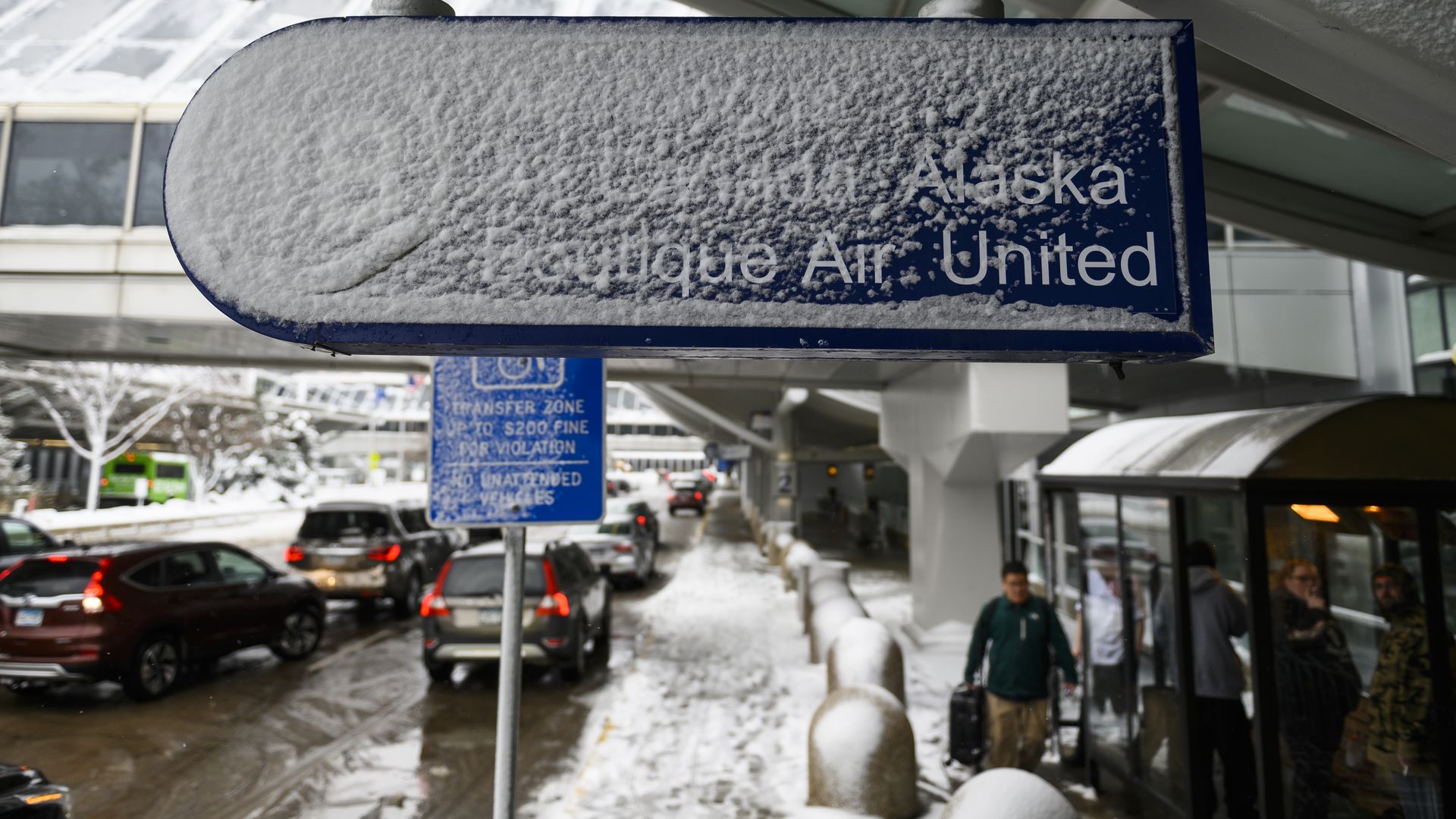 Two powerful storm systems are causing chaos as they dump snow and heavy rain across the United States, threatening the holiday plans of millions of Americans on the eve of Thanksgiving. And the "bomb cyclone" that's been pummeling the West Coast could bring a third storm to the east, the Washington Post reports.
What's happening: The wild weather "choked transportation across the center of the nation," the New York Times reports. Over 100 flights were canceled Wednesday and hundreds more were delayed, per Flightaware.
The "bomb cyclone" that "crashed ashore" in the Northwest Tuesday night with 100 mph winds was unleashing heavy snow over the Sierra Nevada while hitting Southern California with "heavy rain, coastal flooding and even isolated thunderstorms," per the Washington Post, which notes it's expected to bring rain and "heavy mountain snows into Utah, Nevada and parts of Colorado."
In the Plains and Upper Midwest, a "kitchen sink" storm was attacking communities, WashPost notes.
Tornadoes were reported in Mississippi and Louisiana, while there were power outages in Missouri and Illinois and parts of the Midwest were "blanketed by heavy snow," the New York Times reports.
Nebraska, meanwhile, endured "thundersnow" and "thundersleet," per WashPost notes.
By the numbers: AAA expects a near record of over 55 million people to travel for Thanksgiving.
Go deeper: Powerful twin storms set to cause Thanksgiving travel "nightmare"
Go deeper