The disparity in FEMA's hurricane aid between the Caribbean and mainland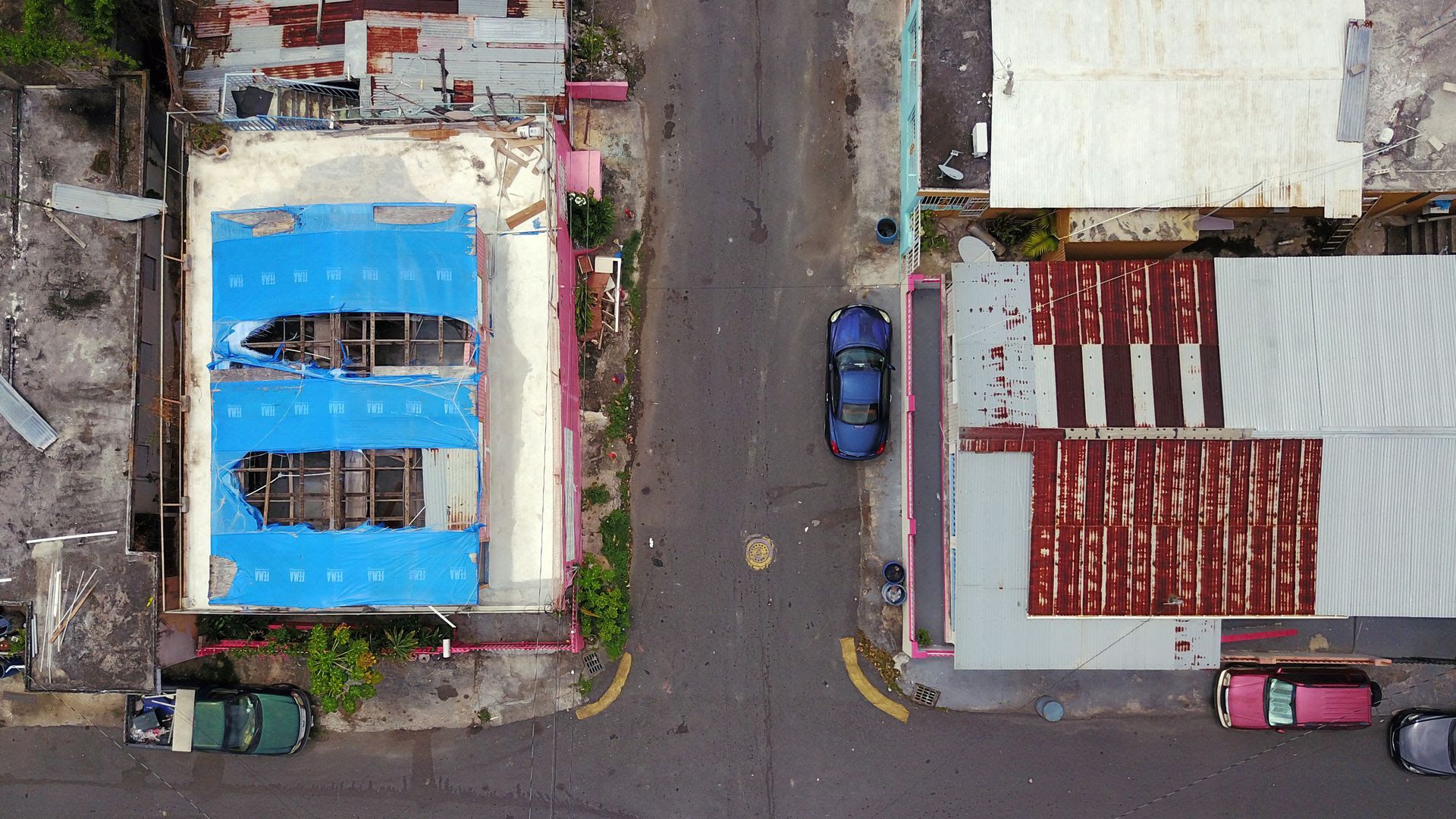 FEMA data and records demonstrate "the degree to which the recovery from Hurricanes Maria and Irma on America's Caribbean islands has been stalled ... leaving the islands' critical infrastructure in squalor and limbo," the New York Times reports.
Why it matters: The stalled aid highlights the disconnect between how the federal government can view American citizens in its territories, like Puerto Rico and the U.S. Virgin Islands, that lack congressional representation and Electoral College votes versus those on the mainland.
By the numbers, via a Times examination of FEMA's records:
In the Caribbean, 190 long-term projects in Puerto Rico have received funding out of 9,000 requests — and only 218 projects in the U.S. Virgin Islands received funding despite 1,500 requests.
On the mainland, 3,700 permanent work projects were funded in Texas after 2017's Hurricane Harvey. In that same timespan, 3,700 similar projects were funded in Florida.
The big picture: FEMA officials told the Times that the cause of the stalled funding is rooted in how the federal government funds natural disaster relief efforts.
Local governments and charities often start repairs and are then reimbursed by FEMA.
The slower economies in Puerto Rico and the Virgin Islands' economies have rendered them entirely dependent on FEMA aid.
Go deeper:
Go deeper