DHS never had technology needed to track separated migrant kids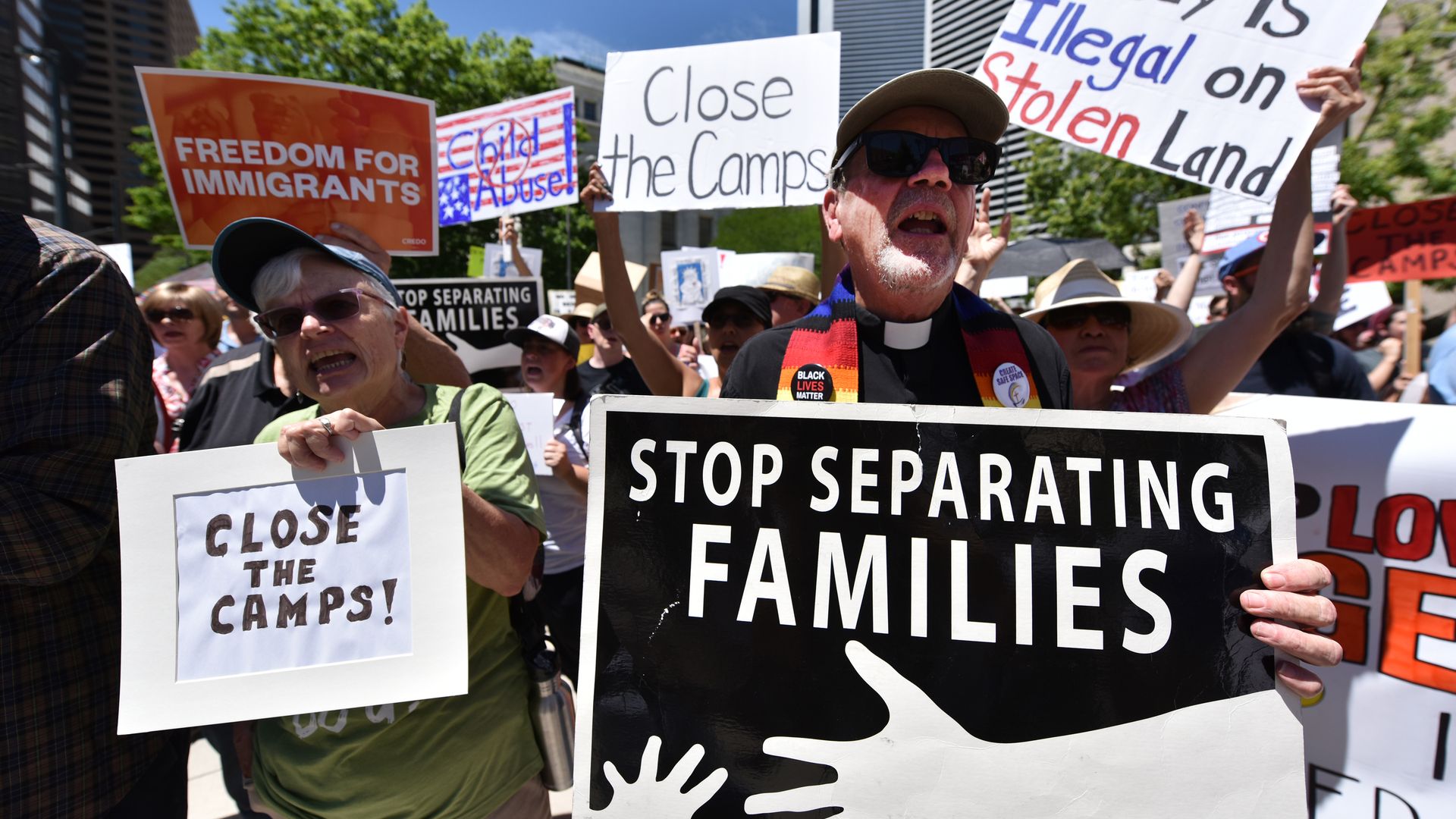 The Department of Homeland Security (DHS) never had proper systems in place to keep track of separated migrant children under the "zero tolerance" policy, according to a new report from the agency's inspector general (IG).
Why it matters: Immigration officials knew about the tracking issues ahead of time and anticipated separating more than 26,000 children within a few months, but the policy was rolled out anyway. It took months for families to be reunited, causing thousands of kids to be traumatized. The IG could not confirm how many were impacted or whether all have been reunited.
"Without a reliable account of all family relationships, we could not validate the total number of separations, or reunifications," the IG wrote.
Between the lines: The report found that Customs and Border Patrol (CBP) knew it did not have the technology systems needed to keep track of separated kids as early as November 2017. The "zero tolerance" policy didn't fully go into effect until May 2018, and CBP had estimated they would separate more than 26,000 kids between then and September. Yet, the issues were never adequately addressed.
The policy wasn't effective either, according to the report..
"Instead, thousands of detainees were released into the United States. Moreover, the surge in apprehended families during this time resulted in children being held in CBP facilities beyond the 72-hour legal limit."
Go deeper: DHS struggles with filling permanent leadership positions
Go deeper