Vaping and vitamin E acetate: What we know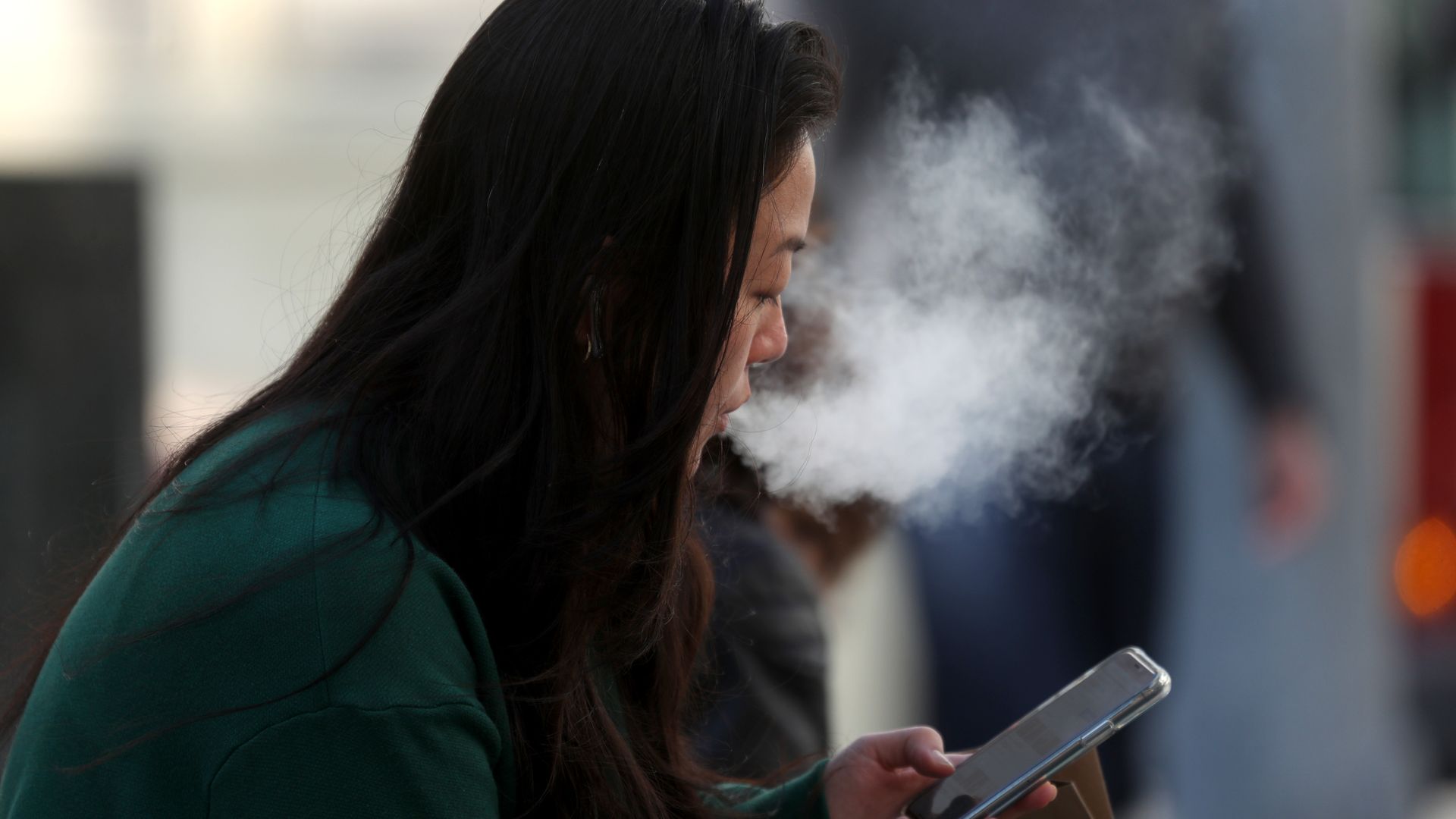 More evidence supports the theory that vitamin E acetate in vaping products may be causing thousands of lung injuries and dozens of deaths among Americans.
Driving the news: Illegal THC-containing e-cigarette or vape products from 11 out of 12 patients in Minnesota with lung injuries also contained vitamin E acetate, according to a report from the CDC on Tuesday.
20 THC-containing products seized during September 2019 contained vitamin E acetate, the study shows. But 10 products tested in 2018 before the outbreak began did not contain the ingredient.
What's happening: Vitamin E acetate is a viscous oil used as an additive in cannabis vape cartridges, allowing thicker clouds to be exhaled.
The oil is often used in foods and cosmetics and is not harmful when ingested. Vaporizing and inhaling vitamin E acetate, however, can cause fat to enter the lungs, leading to a sometimes fatal condition called lipoid pneumonia.
The backdrop: The FDA also tested several vape brands in October, which showed vitamin E acetate concentrations of 31% to 88% and lower-than-expected THC concentrations.
Most patients interviewed say they obtained these vaping products from black market retailers or from friends, the CDC says.
The bottom line: Health officials are still not ruling out other ingredients or causes of these cases, but cautioned vitamin E acetate should not be added to vaping products.
Go deeper:
Go deeper