New York City bans non-tobacco vaping flavors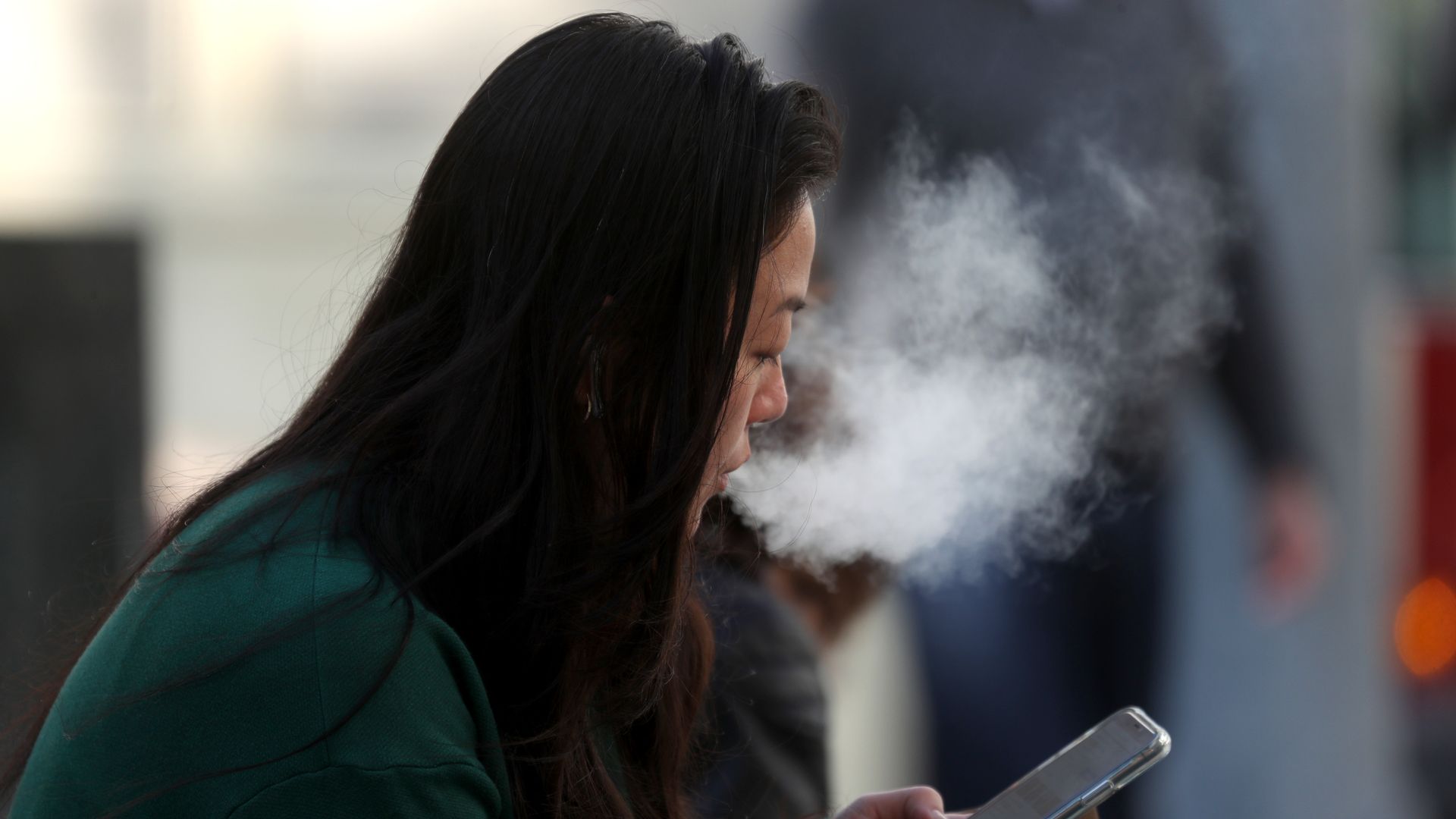 Manhattan is expected to become the largest U.S. city to ban all vaping flavors except tobacco, after its city council voted on Tuesday in favor of the ban, as Mayor Bill de Blasio is anticipated to pass the bill into law, CNBC reports.
The big picture: There are 2,290 confirmed and probable cases of lung injury in 49 states, the District of Columbia and two U.S. territories and 47 deaths associated with e-cigarette use as of Nov. 20, according to the Centers for Disease and Control and Prevention.
What they're saying:
"New York City is finally addressing a public health crisis which has been mounting for years while state and local governments across the nation did next to nothing. We are finally taking action to address the resurgence of youth nicotine addiction caused by e-cigarette usage. With this vote, the City Council is moving to ban the fruity, minty, candy-like flavors of e-cigarettes which were clearly designed to appeal to young people in the first place."
— City Council Health Committee Chair Mark Levine in a statement, per CNBC
What's new: A CDC report on Tuesday provided evidence supporting the theory that vitamin E acetate found in vaping products could be behind the thousands of lung injuries and dozens of deaths among Americans.
President Trump has recently backed away from plans to ban most flavored e-cigarettes, the Washington Post first reported last week.
He said in a recent televised meeting that flavored vaping products may "come here illegally" if his administration banned them.
Go deeper:
Go deeper